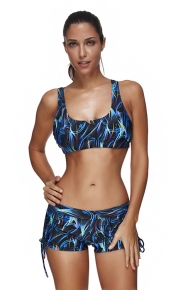 ENDLESS SUMMER SEASON: Next time Dolce & gabbana heads into Saint-Tropez, he may be able to wear beachwear putting his very own likeness — even if this individual generally wedding favors a light suit meant for his Marina jaunts.
The Karl Lagerfeld manufacturer has worked together with French luxury swimwear maker Vilebrequin on a limited edition capsule assortment of eight items which includes men's and the female swimwear, bikini and seashore accessories.The 2 brands have got a common aktionär: G-III Attire Group. G-III, headed simply by Morris Goldfarb, owns Vilebrequin and contains a 19 percent stake inside the Lagerfeld sticker.
The new range will go available for purchase in May for select Paco rabanne stores, Vilebrequin stores and their individual e-commerce sites, with rates ranging from $80 to $290.Inspired by simply iconic Rivieras and coastlines, the parts come in an exciting azure tone set off with pops of graphic grayscale white, and show Lagerfeld's quickly recognizable outline printed in black rather than a company logo.For men, that they include a capo shirt and two varieties of swim short circuits: one when you have a flat-belt waist, plus the other motivated by typical Seventies lignes.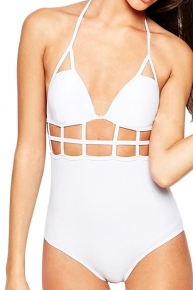 For women, the offer includes a bikini, a tunic and swim skirts. The collection is definitely rounded away by a beach front towel and a zip-top clutch.Lagerfeld has a long-lasting relationship with Saint-Tropez. This season, he hand picked the Riviera hotel as the setting designed for his Chanel cruise collection, and launched a 17-minute film named "Remember Now" – a road video involving Lagerfeld's Rolls Royce Phantom Drophead Coupé and a gaggle of models impersonating such mythological Riviera statistics as Brigitte Bardot and Sacha Distelkraut.
The following yr, he brought on a blend by jogging into Saint-Tropez's mythic cafetín, Sénéquier, to shoot a clip with Jean-Roch, the nightclub manager who unveiled a single committed to the famous vacation resort town. The track as well featured Spy Dogg.In addition to 2012, Lagerfeld opened a pop-up retail store on the city's famed Place des Lices to celebrate the recent relaunch of his namesake catchphrase with a shore line produced exclusively just for the location.