Women often find it difficult to put themselves first as well as learn how to accept and love their bodies. It is even harder with the combination of social media and stereotyping. Just open the social media app and you will see countless pictures of slim women with flawless makeup. While social media can be a place to make friends or keep in touch with loved ones, it can also negatively impact body image and self-esteem. Many people use social media to document their lives and very often, those photos are altered to show the "perfect look", the "perfect body" or the "perfect life.
Due to this, many women would edit photos of themselves before posting them on social media and some even became too self-conscious to have their photos taken. Women can accept themselves, learn to love themselves for who they are, and not let society tell them who they are. Self-love is important and practicing it on a regular basis is healthy for the mind and soul.
What Is The Meaning Of Self-Love?
Self-love = self-care. This means it is important to take care of yourself by showing kindness to yourself. For self-love to appear, you must make yourself a priority. When you love yourself genuinely, you are willing to accept yourself and be satisfied with your life. This will have a better impact on your mental health. Loving yourself will also give you the motivation to incorporate goals into your routine. You will also feel less stressed and be more optimistic. With self-love, you will develop healthy self-esteem and feel good about yourself.
How Do Women Work Towards Embracing And Celebrating Their Bodies?
Through a shift in the mindset of course! We have to change and reprogram our minds from what society tells us. All of us have been taught that being thin and looking young is what is acceptable. However, our bodies change as we age and with different lifestyles. All these boil down to one thing and that is a positive self-image comes from self-love. We tend to put others first like our spouse, children, parents, and work, more than we love ourselves. Learning to love ourselves takes effort but the benefits are rewarding.
Self Love By Giving Your Lingerie Drawer A Refresh
To love your body, first of all, you must know your body. When you can feel comfortable with your body, your skin and your shape, it is a moment to celebrate. On the journey of body positivity and self-love, you can choose to use a tool to overcome negative thoughts and one of those tools is shapewear. This undergarment can boost your overall confidence. There is absolutely nothing wrong in giving the body shape and definition it does not have on its own. Nonetheless, it is important to note that everybody is beautiful no matter the size. Using shapewear should be about making yourself feel good in your clothes. Let go of the insecurities and self-doubt because you are enough.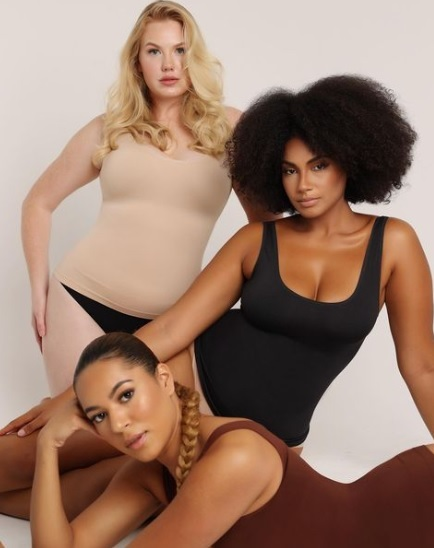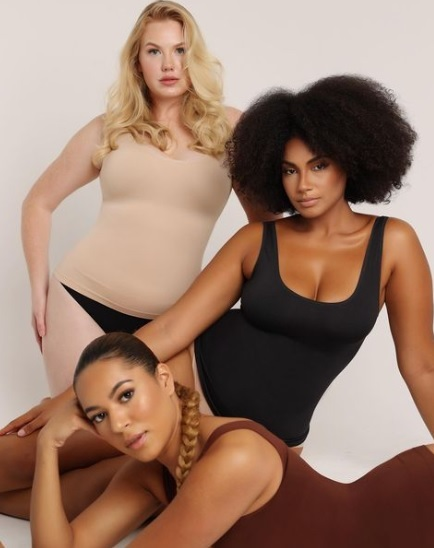 The first step to finding the best shapewear for your body is accepting and embracing your shape exactly how it is now. Re-organize your lingerie closet and remove styles and sizes that no longer fit. It is time to make space for something better and give your closet a refresh by shaping garments that are supportive, alluring, and powerful. They will inspire you to feel beautiful, happy, and desirable.
When you look in the mirror and love what you see, you will be able to relish what modern shapewear can offer to women. It is not about making yourself look like what society perceives it to be but it is about demanding the world to accept your beautiful body just the way it is while helping to give you comfort and support.
​Best Shapewear That Accentuates And Hugs In All The Right Places
Once you have discovered the possibilities that shapewear has to offer, you will never look back. Whether you want a little more support on your big night out, add a bit more definition to your body for a quick self-esteem boost or just want to relax at home, there is a shapewear solution for every woman's wants and needs.
Shapellx is here to help you celebrate your body and express your own style with its range of size-inclusive and eco-friendly shapewear and active wear. Shapellx is a shapewear brand that celebrates women, self-acceptance and self-love. This brand's core value of inclusivity and body positivity is being expressed through a range of shapewear in a variety of sizes and shades to suit a diverse range of consumers. They are taking body positivity to a new level with sustainable and inclusive shapewear that enhances, contours, and sculpts people of all sizes.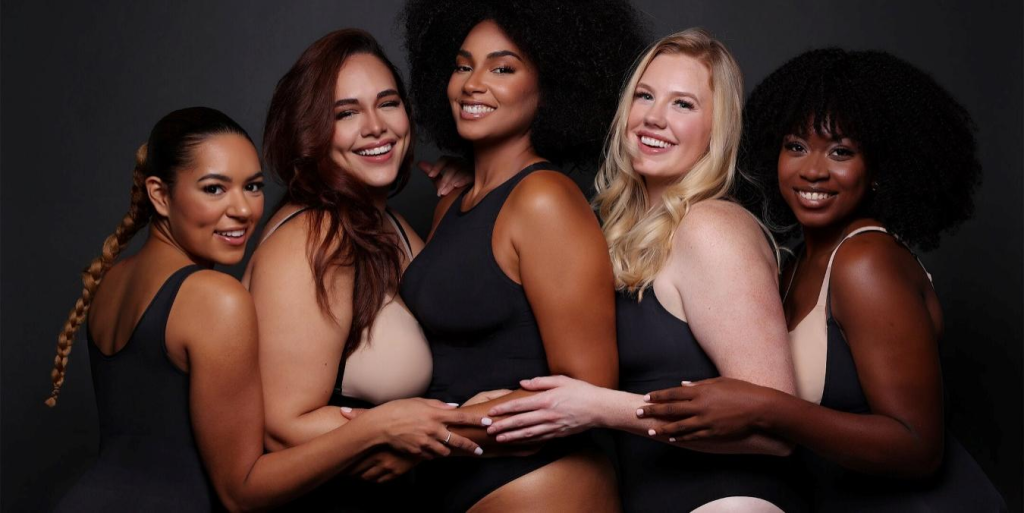 Why Shapellx?
With women in mind, Shapellx offers a curated collection of shaping essentials to suit any style, occasion or event. The innovative concept of combining comfort and shaping with premium quality shapewear to new heights made using modern manufacturing technology provide all day comfort at work, home, brunching with friends, dinner parties or while sweating it out at the gym. Its complete collection of breathable shapewear, underwear and activewear is designed to embrace curves with the perfect amount of supporting stretch and move with the body seamlessly.
It is common for women to struggle with self-acceptance and appreciating their own body. Having a healthy-esteem comes from accepting yourself and Shapellx's shapewear is created to make your feel more confident in your skin. A comfortable outfit will make you feel confident and Shapellx believes in the essences of comfort clothing. It also prioritizes the areas that need extra control on, whether it is the tummy, a bit of lift to the bust or buttocks or a little support to the thigh area.
Shapellx's mission is to boost self-esteem, image acceptance, confidence and encourages positive acceptance for all body sizes and shapes. A foundation garment such as a bodysuit or shaping panty that is worn daily will help the clothes drape and fit better, thus making you feel comfortable. This will in turn improve confidence, body image and posture. This year, Shapellx's team initiated several powerful social media campaigns like #myuniqueside that brought many real-life stories of positive self-image to light.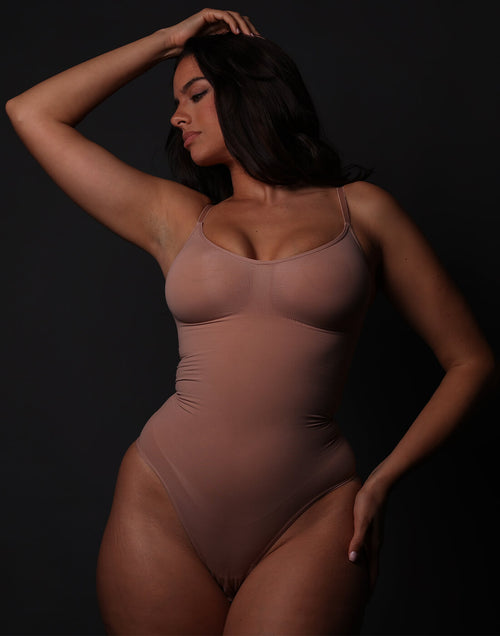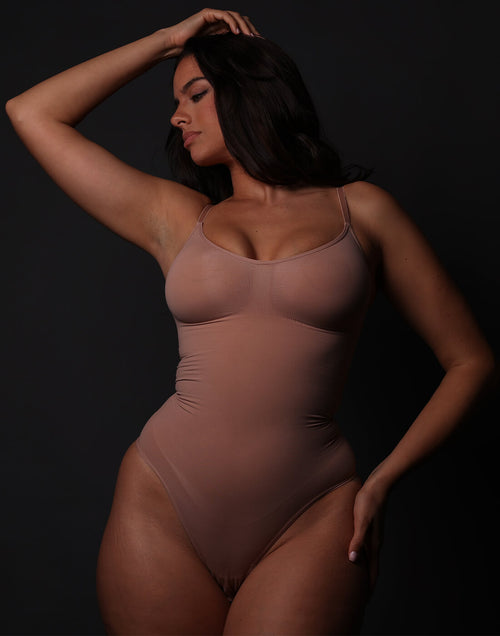 Shapewear is not just about slimming. It is a confidence booster and celebrities such as Meghan Trainor who is one of the pioneers of self-love movement does not hide the fact that she uses shapewear. She has curves and love flaunting them, and wearing shapewear does not hold her back from doing that. Shapewear brands such as Shapellx have reinvented to create more versatile styles that can be worn for various occasions, to accentuate the body shapes beautifully and help women to express their own styles.
Flattering Shapewear And Activewear From Shapellx
Shapellx is here to disrupt the shapewear industry and demand change with wardrobe essentials and on-trend pieces to make conscious shopping choice easier for shoppers. This is a brand that offers sustainable shapewear and activewear such as this long sleeve yoga set at competitive prices without compromising on flattering fits and high performance. Its designs celebrate the female body, are always supportive but never restrictive.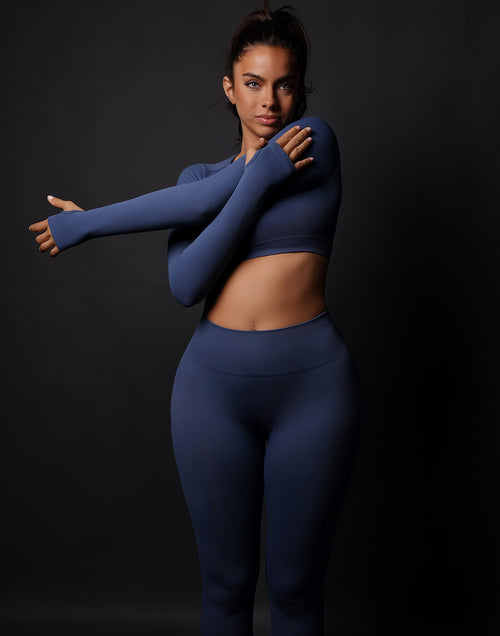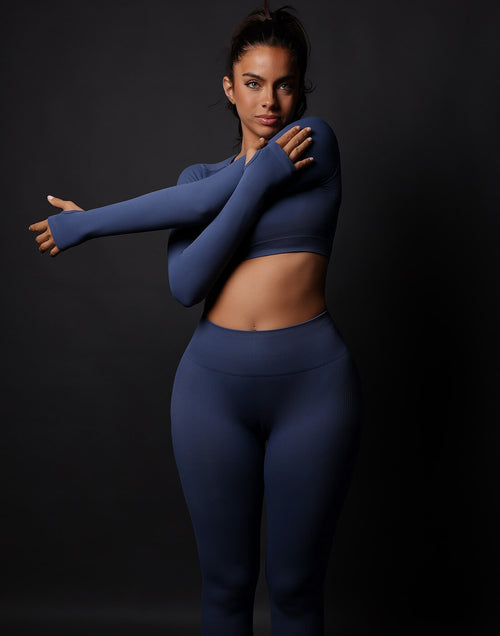 Their body shaper solutions are specially made for tummy control, bust lifting, butt lifting, leg slimming, and many more. Not only do these solutions wear lift you in all the right places, but they also help make a seamless foundation that helps clothes to look and fit better.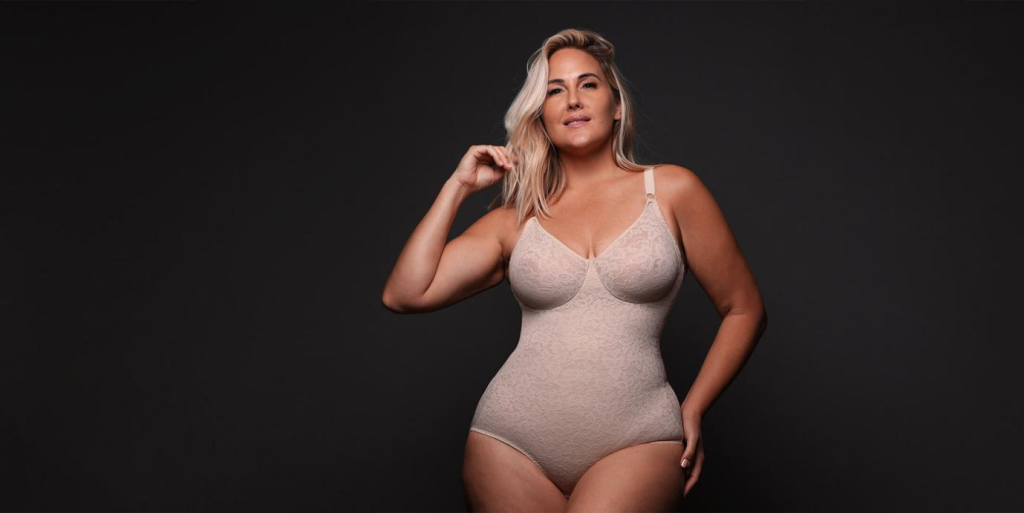 Shapellx's wardrobe solutions support and shape women while encouraging them to embrace their femininity and become the best version of themselves. Thanksgiving is the time that women should give themselves a pat on the back and thank themselves for being brave enough to express their own style. Show yourself some love with these game-changing inventions that will help you through the journey to self-love and body positivity.