There is no denying the fact that social distancing is as important as ever these days. With the COVID-19 pandemic, there is no other option than to stay at home. To stay at home, you need the best and most comfortable dresses. What can be more comfortable than pajamas? That's exactly why we are going to share some of the best and most comfortable pajamas for you while you stay stylish even when you stay at home. Whether you are working from home, practicing yoga or exercising at home or just laying in your sofa binge-watching movies, we have got the most comfortable pair of pajamas.
The first one that comes on the list is the Gisele slim pajamas. These are genuinely comfortable ones. This jersey set is not only popular but at the same time, it is extremely comfortable. It is one of the coziest things that you will ever find.
The next one on the list is the Ribbed sleep romper. This is just the best option for those looking to get a casual pair of pajamas for the day. If you love to stay cozy and lazy all day long, then there cannot be anything better than these comfy pair of pajamas. The best part is it comes with pockets.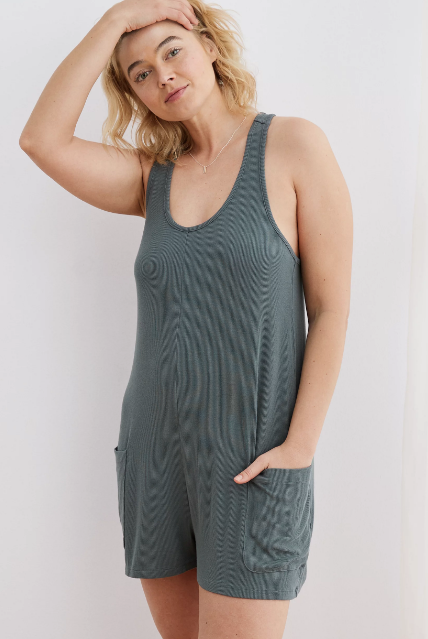 The third one on the list os the pair of blue colored pajamas with feathers. Here is a chance to put a little bit of excitement in your sleep. In these cute pajamas that come with ruffles and bright colors, it will add a fun spin to the mundane sleepy nights. The best feature is, this sleeper also comes with ruffled and printed options if you want some more design.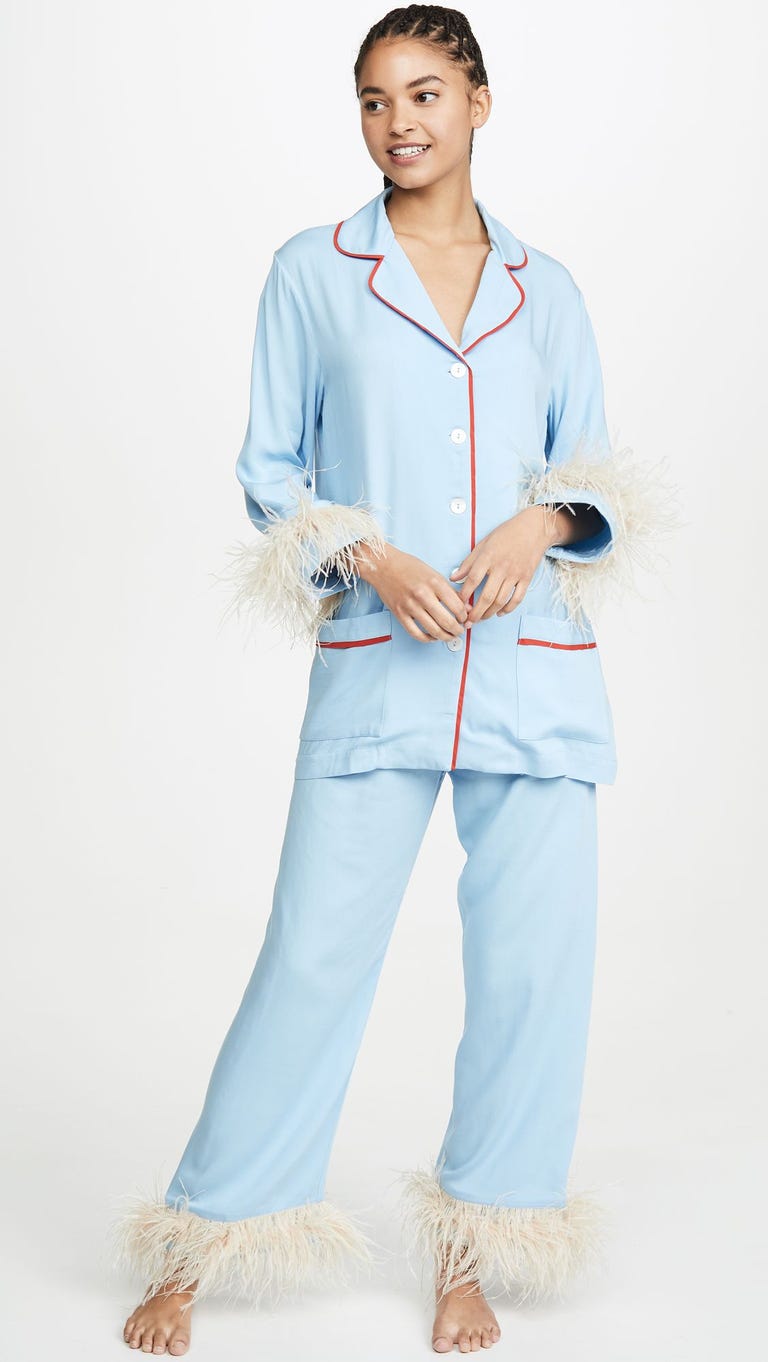 The next option that you can choose is the mix and match Gingham shirt with 100% modal. These pajamas are going to get you in the spring mood, Along with the white color, it also fuses in a navy shirt and pants that look really cute. Feel free to mix and match up the pair.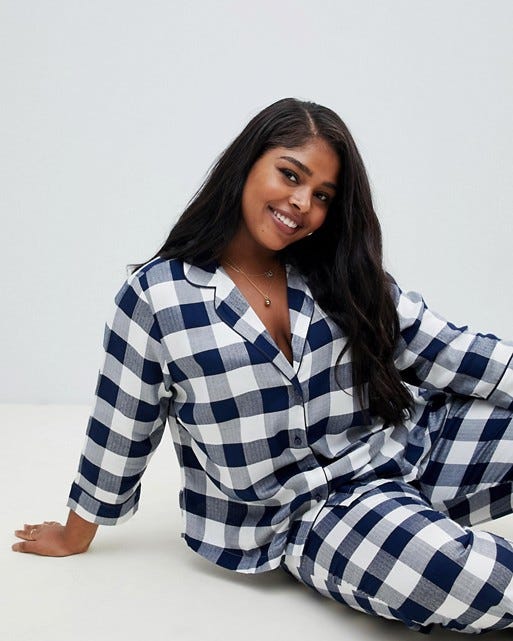 The next one that comes up here is the cozy PJ set. It is made up of soft cotton and is offered in a wide range of colors. All of these come in multi-colored plaid bottoms along with a long sleeve henley to match it up. If it doesn't help to convince you, let us tell you that it has got a perfect
5-star rating with more than 900 reviews. It is just the perfect dress to stay at home.