A dress is the ideal foundational piece, particularly throughout the weather transitions that occur during the transitional seasons: It is easy to get dressed in the morning (who likes to have to struggle to get ready?). It is really simple and uncomplicated to wear as an autumn layer. It is a method for you to be prepared for the odd heat wave as well as the freezing temperatures while appearing effortlessly gorgeous. When the weather begins to drop at night, you definitely don't want to be out in public wearing a tank top and shorts. When the sun comes out throughout the day, you don't want to be bundled up in thick jackets and boots since it will make you too hot.
Because of this, we have compiled this list of seven adorable autumn dresses that will carry you gracefully through the transitional weather! We have got you covered whether you're searching for a comfortable sweater dress or a flowing maxi dress. So, without further ado, here are the seven dresses you need this autumn:
For age is opportunity no less than youth itself, though in another dress, And as the evening twilight fades away the sky is filled with stars, invisible by day.
— Says Henry Wadsworth Longfellow
The Cable-Knit Sweater Dress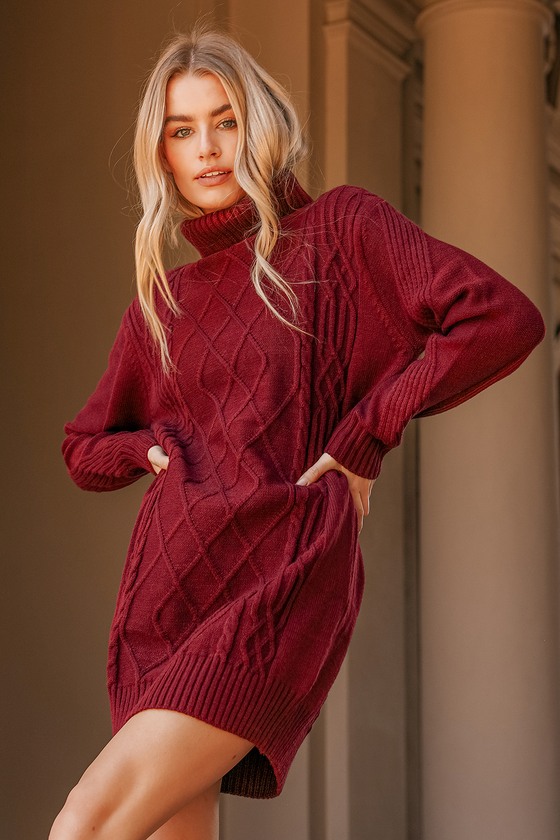 This type of dress is perfect for nippy weather, as it will keep you warm while still looking effortlessly stylish. The key to styling a sweater dress is to make sure that the proportions are balanced. You don't want a dress that is so oversized that it swallows you whole, nor do you want one that is so fitted that it becomes uncomfortable. A happy medium would be a sweater dress that hits right at or below the knee and nips in at the waist. Pairing it with some over-the-knee boots or thigh-high socks will further embrace the cozy autumn vibes.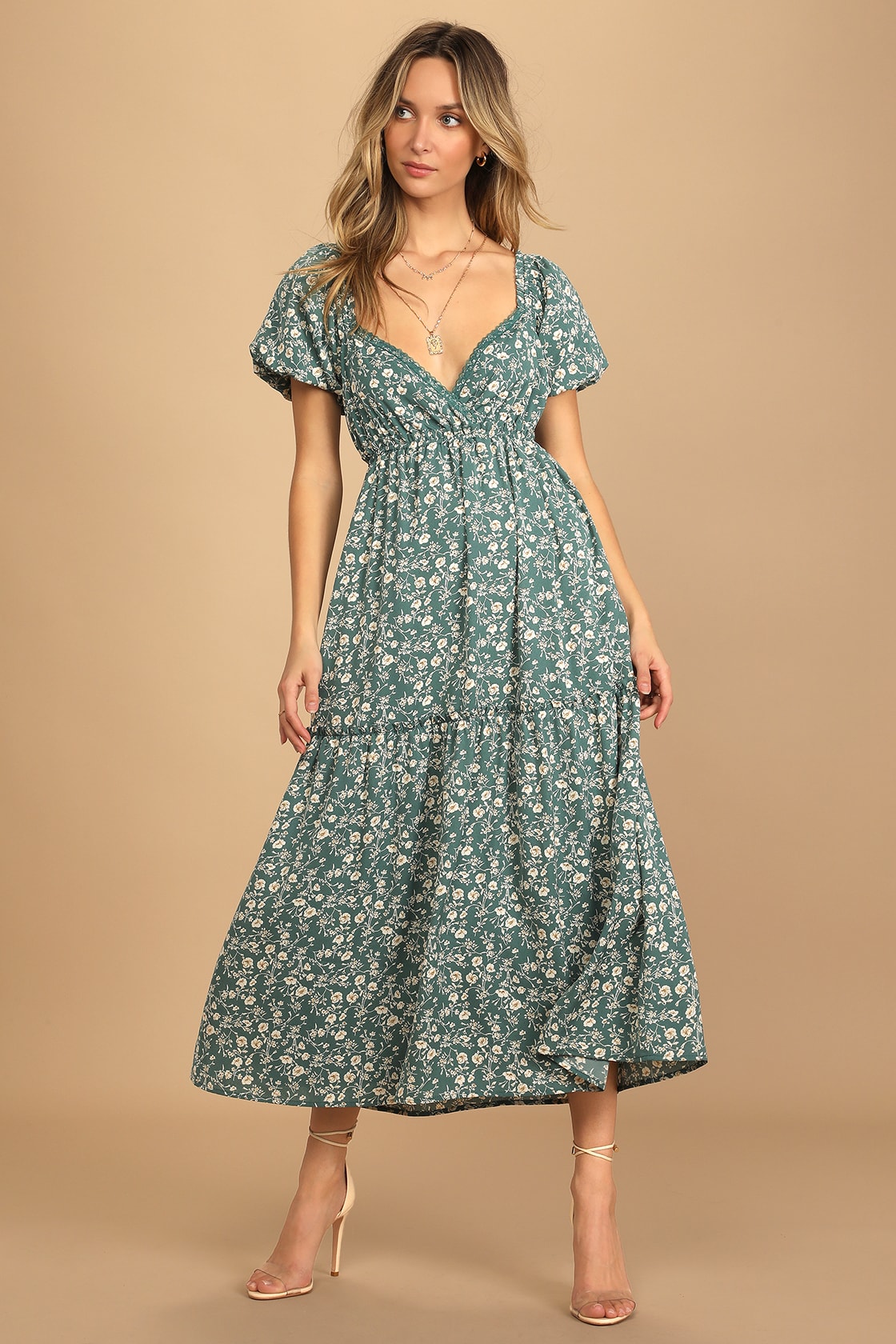 When the temperatures start to drop, the last thing you want is to be caught wearing a mini dress. A midi dress, on the other hand, is the perfect transitional piece as it provides just enough coverage. Since it hits right at or below the knee, you won't have to worry about your legs getting cold. Wearing a pair of sneakers or booties with a midi dress will give you the perfect amount of warmth without sacrificing style.
Even though velvet might be associated with winter more so than autumn, that doesn't mean you can't rock this luxurious fabric during the transitional season. A velvet wrap dress is perfect for an elegant fall evening out. The key to styling a velvet wrap dress is to keep the rest of your outfit relatively simple. Let the dress be the star of the show by pairing it with some nude heels and understated jewelry.
Magnolia Printed Floral Green Midi Dress
You all know and love Target for its affordable and trendy clothing, and this Magnolia-printed floral green midi dress is no exception. The best part about it is that it can easily be dressed up or down depending on the occasion. From a baby shower to a fall wedding, this dress will have you covered. To style it for a more casual event, pair it with some brown sandals and a denim jacket. For a fancier occasion, throw on some nude heels and dainty jewelry. No matter how you wear it, you're sure to look beautiful.
A denim dress is a timeless piece that can be worn year-round, but it transitions especially well from summer to fall. The key to styling a denim dress for fall is to choose the right accessories. Since the temperatures are cooler, you'll want to ditch the sandals and opt for some booties or sneakers instead. And, if you really want to embrace the autumn vibes, pair your denim dress with a plaid scarf.
Oversized Button-Down Shirt Dress
The specific type of oversized button-down shirt dress is having a moment right now, and we are here for it. This type of dress is perfect for those who want to embrace the "comfy" aesthetic without sacrificing style. It's also great for layering, which is key during transitional weather. To style an oversized button-down shirt dress for fall, pair it with some leggings and boots. Throw on a denim jacket or a cardigan for an extra layer of warmth.
Last but not least, we have the trusty t-shirt dress. This type of dress is ideal for those lazy days when you just want to throw something on and go. A t-shirt dress is fantastic since it can be dressed up or down depending on the occasion. For a more casual look, pair it with some sneakers and a jean jacket. If you're looking to dress it up, throw on a pair of heels and dainty jewelry. No matter how you wear it, you can't go wrong.
These are just a few of the many different types of dresses that you can wear during the fall season. No matter what your style is, there is sure to be a dress out there that you'll love. So get out there and start shopping!