If you are an iPhone user, then you know how delicate the device is. With glass made body, your device looks just stunning. But as an iPhone owner, you need to keep the device protected from scratches and other things, and for this, you will have to use case. Now, the important thing is, you need to buy the best case that can offer you both safety and style. With a lot of options out there, which one should you choose for your iPhone? Well, here is a list of some best iPhone covers that you can prefer to go for.
Apple leather folio
Apple itself makes different great iPhone cases, and you can always go for this official iPhone case when it comes to buying a simple yet stylish case. The case is made of superior quality European leather and fits perfectly with your device. The microfiber lining of the case offers an extra layer of protection. When you open the case, it will wake up your device. This is available for iPhone 11 Pro, X, 11 Pro Max, and XS.
Jetech case for Apple iPhone
This cover is designed for iPhone XS and X. It is a well-designed dual-layer case that has a PC frame as well as TPU cover to offer enhanced protection against hits, scratches, and drops. On the front, you will get raised bezes that provide better screen protection and also keep the front camera safe. On the four corners, the case has a shock absorption design. You will just love this case. Go for it now.
Sooch wingman tuxedo case
This is one of the best protective cases for your costly iPhone, and it meets all the military protection standards. Besides, it also comes with a unique kickstand that looks really cool. The stand remains flush with the case, but when you unfurled it, you can use it as a stand, a car vent mounts, or as a finger grip. You can find multiple color options with the case.
It offers a combo feature that means while using it as an iPhone case, you can use it as your wallet. This is designed for women who want to keep their phones easily accessible. The case comes with Vaultskin signature top-grain high-quality Italian leather. Besides, it also has a gold color chain, which makes it a little stylish.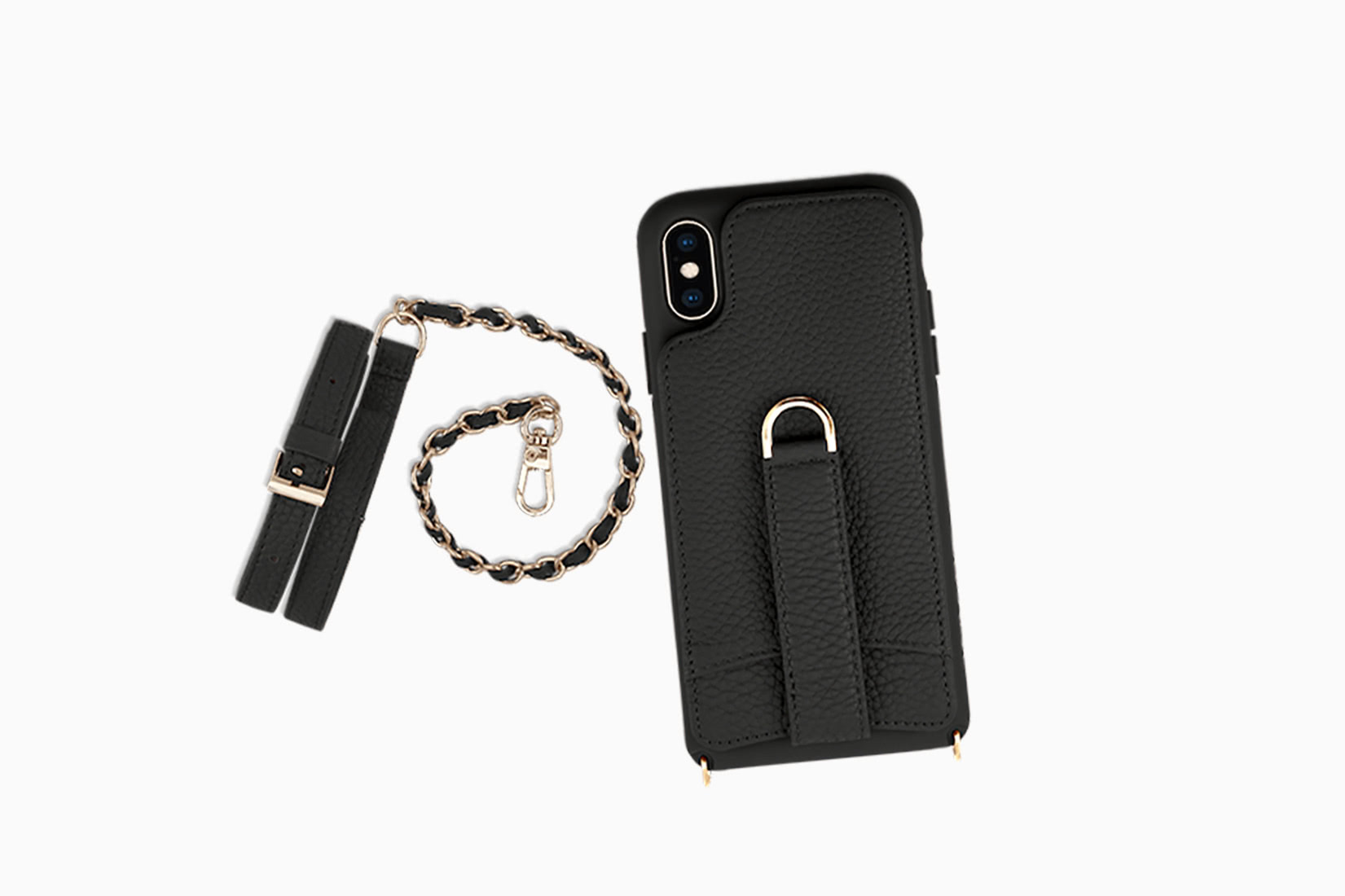 Blush and Payne's grey flowing abstract painting case
This iPhone case looks really stunning with creative abstract painting. It comes with a double layer to keep running for a long time. It has the impact of resistant polycarbonate shell, and inside, it has a shock-absorbing TPU line. It is 100 percent compatible with Qi-standard wireless charging.