Introduction
Summers are here, and with it, your enthusiasm to be all shiny and vibrant again. Window shopping is a great way to recognize what you like. You could online window shop or take a stroll around the city to set your preferences straight. There are all kinds of dresses to wear in summer that are affordable and gorgeous looking.
Here is a list of a few dresses that we think would completely rock your summer wardrobe and will get you in the happiest mood:
Maxi Dress
 Maxi dresses are often light weighted and have light or no designs. They come in soft pastel colors, which are light on the eye and super attractive. They could give you a modern, vintage, ethnic, or retro look depending on the color, the way you style it, and the accessories you choose to wear. These are the go-to attire for a family vacation or a cute getaway with your friends.
Satin Wrap Midi dress
The most subtle detail about the whole dress is the breath-taking thigh slit. It comes with a deep neck and back, making the neckwear more noticeable should you choose to wear any. It has light embroidery and comes in pastel colors that are just the right type of summery. What makes them the most suitable summer dress is how they have flower designs, leaves, sun, or rainbows. It is like they want to go with summer. Once you adorn yourself with, you would have done justice to summer.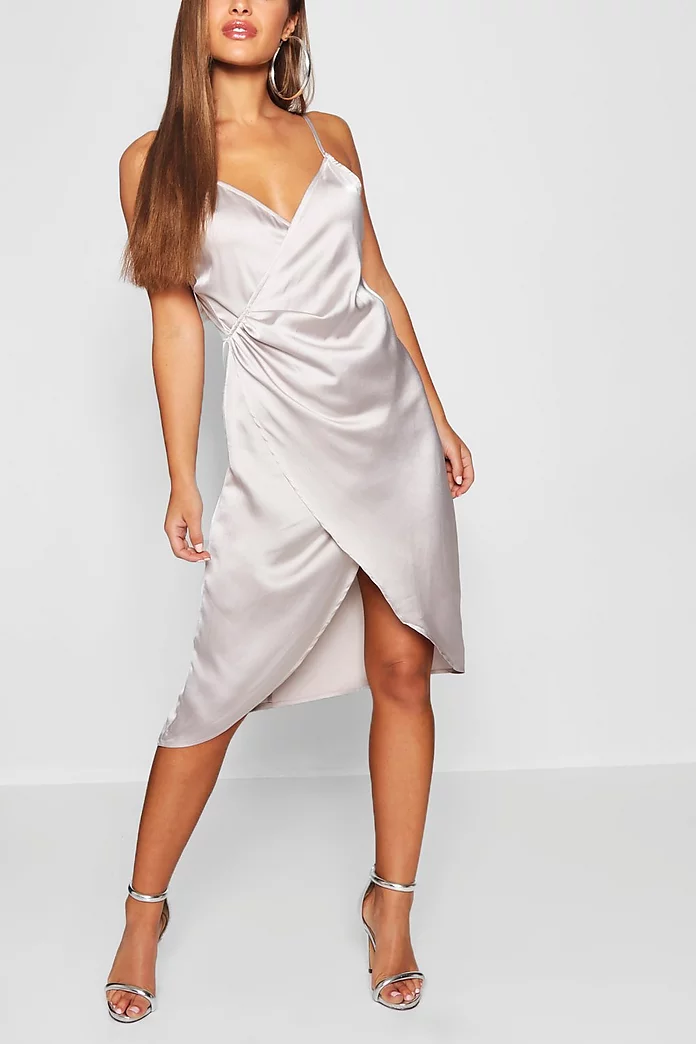 Plaid Tie Back Midies
This twirly middy is usually a little above ankle length and comes in check or straight-line patterns. The most intriguing feature about this dress is its puffed sleeve that ends in a closed length. These are too good to look at and even prettier when worn with confidence. This mid-length dress is the perfect addition to your summertime wardrobe.
Petal Mini Dress
This is the most flowery dress you could lay your eyes on. The design of the fabric is dense yet pleasing. Summer is associated with soft colors and decent patterns, and this cute dress fits right in. It may or may not have a puffed sleeve, depending on what you buy. It could be the perfect beach time look, date night look, or brunch-type look. Whichever you choose to style it, you are sure to amaze yourself.
Tie Front Midi dress
As the name suggests, this dress comes with a knotted bow in the front. The neckline detail on this dress is the perfect combination of decent and playful. This dress has the potential to rock any occasion. The lacy sleeves give it a warm and airy look which makes it all the more desirable.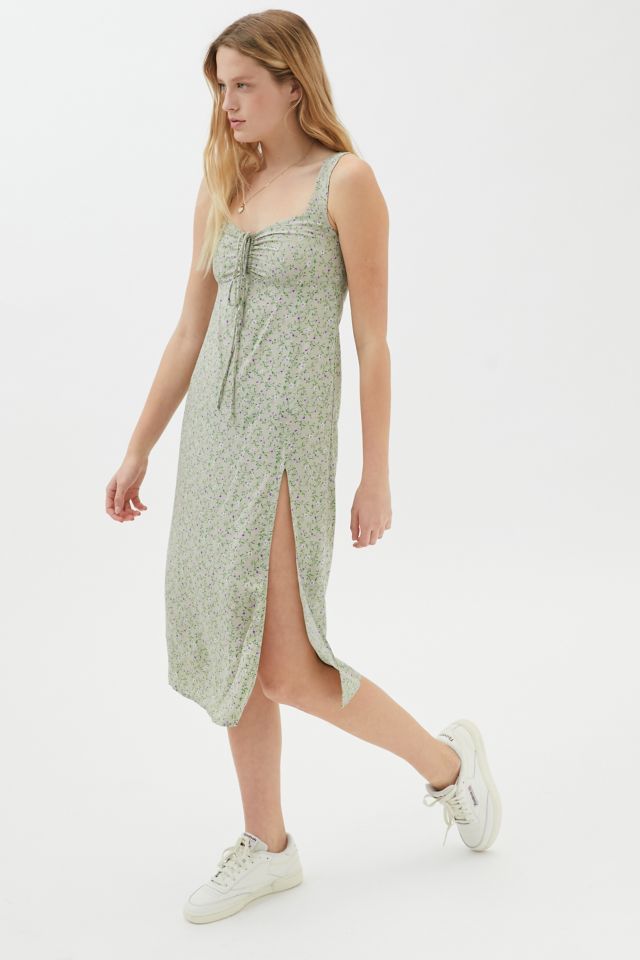 Conclusion
Summer is here, and it will be indecent if you do not redecorate your wardrobe. It is time to go on dates and attend parties and weddings. You do not want to miss out on any outfit that will make you the showstopper. With these sweet and summery dresses ready to rock your outfit games, you are sure to be the most good-looking person in most rooms.