It is a fact that while people are now enjoying a swift transitional period between hot summer and winter, this is the right time to start shopping for good quality and cozy knit dresses. Such dresses are also called sweeter dresses and now trending at a higher rate. The primary reason behind the massive popularity of knit dresses is that they are not too warm and offer an excellent coziness level.
You can keep wearing your knit dress throughout the day without any discomfort. If you live in an area where the temperature drops frequently, you can layer it differently to get extra warn and style. Are you looking for some best-knit dresses for you? Here are some options that you can go for.
Free people Catalina sweater midi dress
When it comes to wrapping up with something very cozy and comfortable, you can always go for this shapeless silhouette. Use it and stay warm and in style during winter. Don't worry about attending meetings while doing work from home, as it looks decent. This knit dress is super stylish, comfy, soft, and cozy. Try it out now and enjoy your work from home days.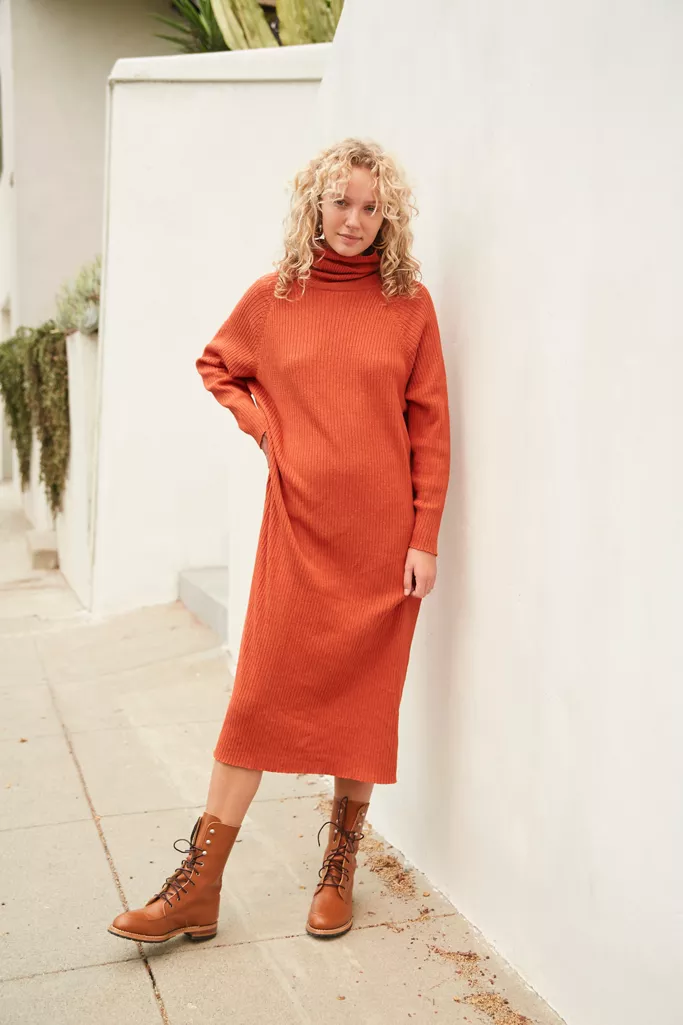 Don't think about putting away your cute and stylish knit dresses just yet, especially if you have the tank top knit dresses. You can confidently transition them into fall by going for a few layering styles with your thicker knits. You will look chic with a sweater around your neck. To complete your look, you can pair it with a pair of boots and sneakers.
Prologue balloon long sleeve
Looking for something simple yet capable enough to offer you a decent level of warmth while at the office or home. This simple-looking balloon-sleeve knit dress is the ideal option for those ladies who have lug-sole boots. If you want to go out, just pair the dress with your boots, wear a woolen coat, and enjoy your day. Give it a try now, and you will look beautiful.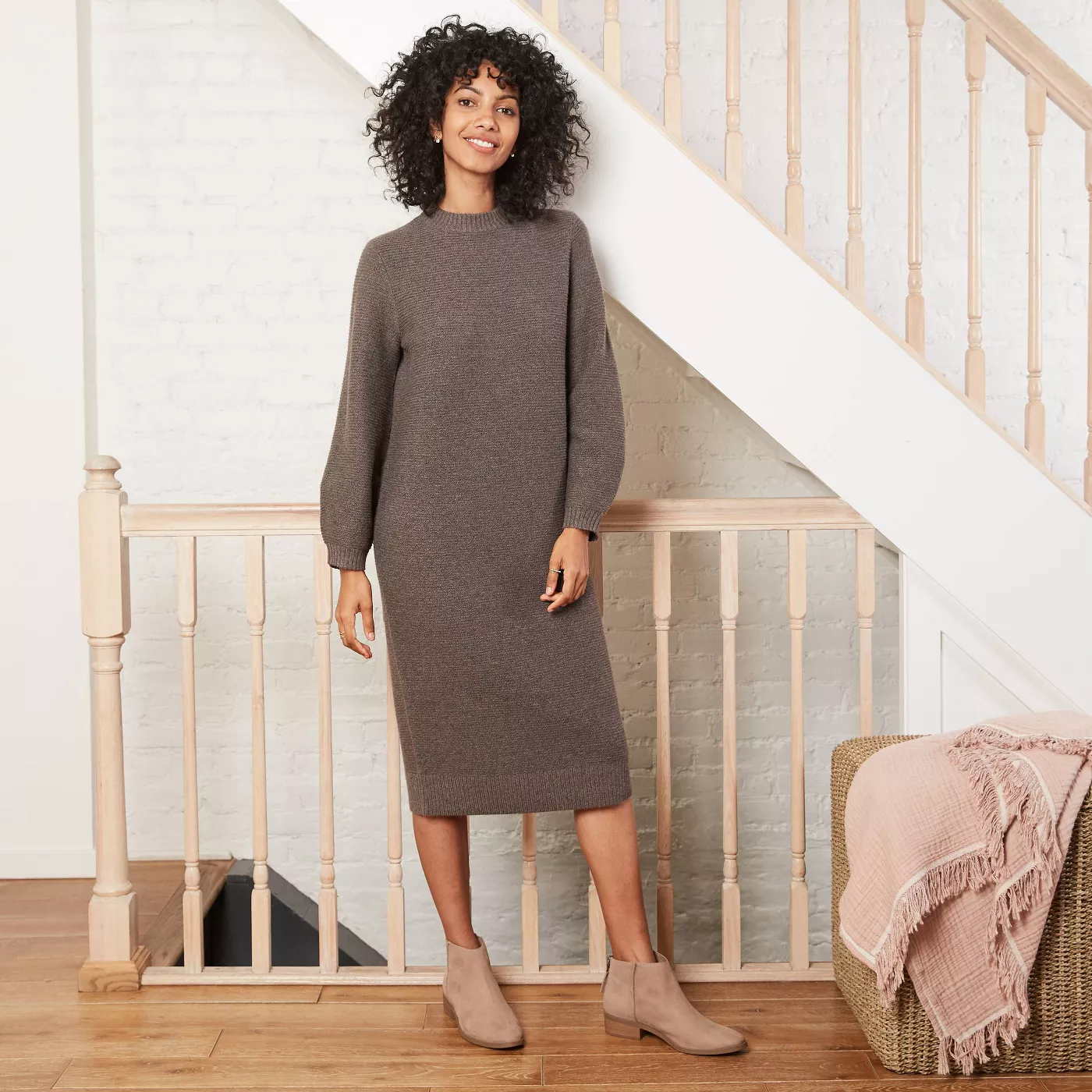 Naadam Cashmere turtleneck dress
There is nothing wrong with having a sexy look that will keep you confident from work to home. This classic knit dress is made of 100 percent cashmere, and you will find it super cozy and comfortable. The side slit and well-designed turtleneck combination give it a perfect look.
The cable knit pattern will never get old, and it is also a versatile piece that works perfectly from work to home. When you have this, it will be a little easier for you to combat the chilly morning. Combine it with some leggings and boots to get a perfect outing look.