All summer long, Dorit Kemsley kept her Instagram feed filled with images of herself rocking amazingly stylish swimwear — but that's no surprise. After all, The Real Housewives of Beverly Hills pal is a swimwear designer herself, and sits at the helm of the fabulous line Beverly Beach by Dorit. (Watch the video above to see Dorit dish on her line.)
Indeed, dreaming up fabulous bikini designs is a full-time job for the Beverly Hills mom — and her work doesn't end when summertime wraps up. So, even while Dorit's fellow Beverly Hills 'Wife Lisa Rinna starts designing cozy fall sweaters, Boy George's bestie has two-piece 'suits in electric hues at the top of her mind.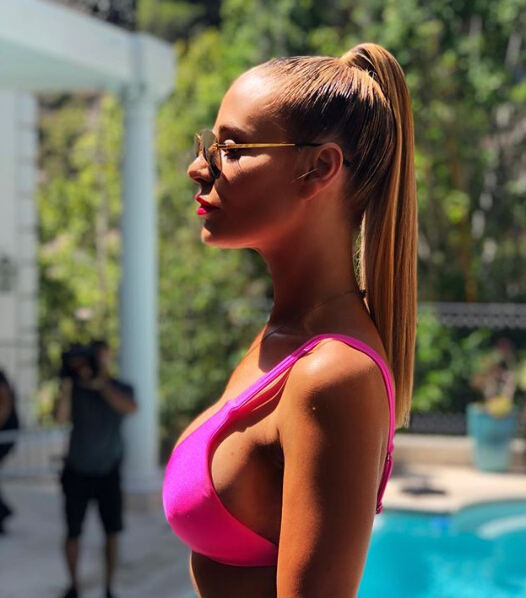 On September 5, the RHOBH pal took to Instagram to show off a sneak peek at an upcoming, neon design. "Crimson pink sneak peek," she wrote. She wore the suit with a swipe of hot-pink lipstick and a straight, sleek ponytail.
This is the second sneak peek at the upcoming collection; the first one also had a neon theme. Check it out: