There can't be anything more stressful than finding out the perfect outfit for date night. Now, there are many choices that you can pick up easily which make the situation more confusing. Therefore, it is reasonable to find the right option by checking your style preferences, the setting for the date and the time you will have at hand to dress up for the date. Let us check out some of the easiest date night outfit ideas that you can choose for your holiday party.
Combination of Black Leather Shorts and White Blazer
The conventional classic never fails to impress and it's never a bad option to go for the tried and tested alternative. The black and white combination is never out of style and you can easily turn some heads around with pointy heels and a pair of stud earrings to match your style. The shorts and blazer combination must have a longline blazer to bring out your best looks.
An All Black Ensemble
Just like the white and black combination, the all-black ensemble also does not fail to amaze on any occasion. As a matter of fact, there is barely any chance that you would go wrong in your looks with all black. Now, if you want to get rid of the heels, then there's no holding you back. If you are not comfortable with heels, then you can go for a pair of summer flats. You should also accessorize with a foldover clutch to lend a statement touch to your looks.
Pencil Pants with A Blouse
Pencil pants have always been considered as the suitable fit for workplace fashion. However, there's more to pencil pants than you had imagined. You can pin up a relaxed and loose-flowing blouse with pencil pants to get ready for your date night. You can choose to complement your classy, sophisticated look with a pair of loafers.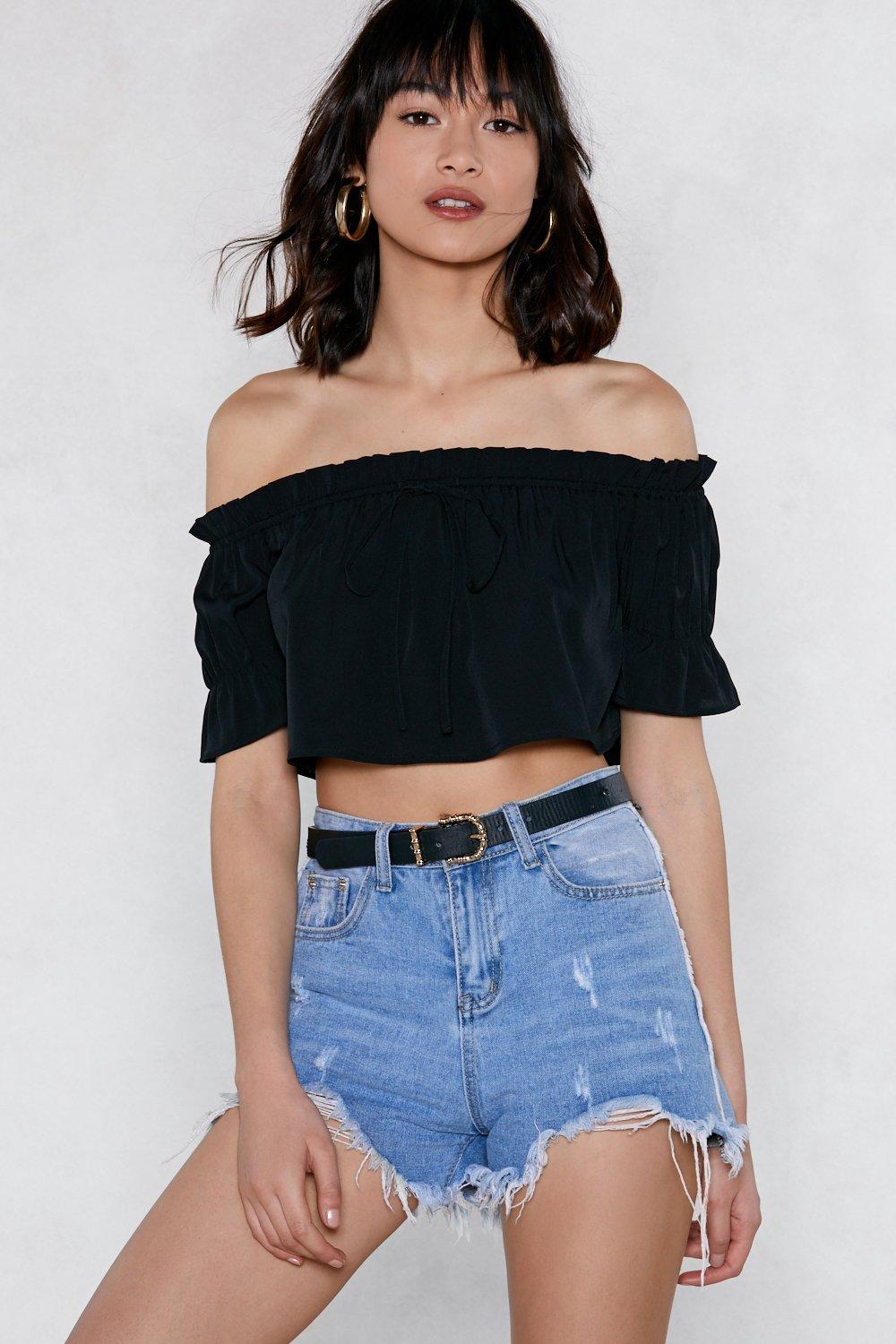 Cropped Denim and Off-the-Shoulder Top
The off-shoulder top is undoubtedly an enigmatic piece in fashion. It is quite difficult to understand how it is presents a sensual appeal subtly and the exact factor makes it a perfect choice as date night outfit. The combination of cropped denim jeans with the off-the-shoulder top provides a distinct impression in your looks. Most important of all, this look shifts perfectly from day to night leaving you with an easy date night appearance.
Jumpsuit with a Clutch
Why take a lot of trouble in finding the perfect date night outfit when you have the classics to help you? A jumpsuit is basically like donning a dress without actually having to wear one. The clutch tops up your date night look with a dominant hint of your personality.
Why are you waiting now? Try to find some more exciting date night outfit ideas and see what suits you best!