The only respite that any individual has in the times of the ongoing global COVID-19 outbreak is the privilege to stay at home. If you are working from home, you don't have to dress up like you would have when going to the office. Pajamas are probably the one thing in your wardrobe that you frequently use now. Even if there was no pandemic, you should have an eye for the best pajama designs to look and feel comfortable and gracious at home. So, let us dive into some exceptional pajama designs that you should get your hands on right now!
Recovery Sleepwear
Many fashion experts recommend athletics-inspired recovery sleepwear pajamas as a great alternative to common pajama designs. The best feature in such pajama designs is the soft and lightweight fabric. Most important of all, the recovery sleepwear pajamas can also withstand repeated washings. The different variants of this pajama design include the short-sleeve and long-sleeve pants, shorts, and tops. The insides print of this pajama design leverages the Far Infrared technology for better comfort.
Long Sleeve Pajamas
The Long Sleeve Pajama Sets are one of the best-sellers on Amazon for the right reasons. First of all, the pricing of this product makes it an instant favorite. If you dig deeper into reviews about the product, you will find that many buyers find this pajama very comfortable and soft. In addition, you have the option of choosing from 40 different color variations with this pajama. You can also purchase shorts set if you want to have more freedom.
Organic Pajamas
Organic pajamas are also gaining popularity at a faster rate than ever. The interesting thing about organic pajamas is that they associate you with a prosing social responsibility. By purchasing organic pajamas, you can ensure that the whole production process follows sustainability standards. Most important of all, you don't have to worry about comfort with this unique product. The longer cotton fibers ensure adequate durability of the pajama so that you can use it for longer periods. Furthermore, you can also get some matching pants, tanks, or shorts to top it up for the perfect attire if you decide to venture out somewhere casually.
Monogram Pajamas
Monogram pajamas are also a great fashionable alternative if you want to try something quirky with your pajama fashion. Interestingly, monogram pajamas are great alternatives as gifts that everyone would love. The color choices with monogram pajamas are numerous while also ensuring that you can embroider the design of your choice. You should also look out for gift bags that come with the product in some brands.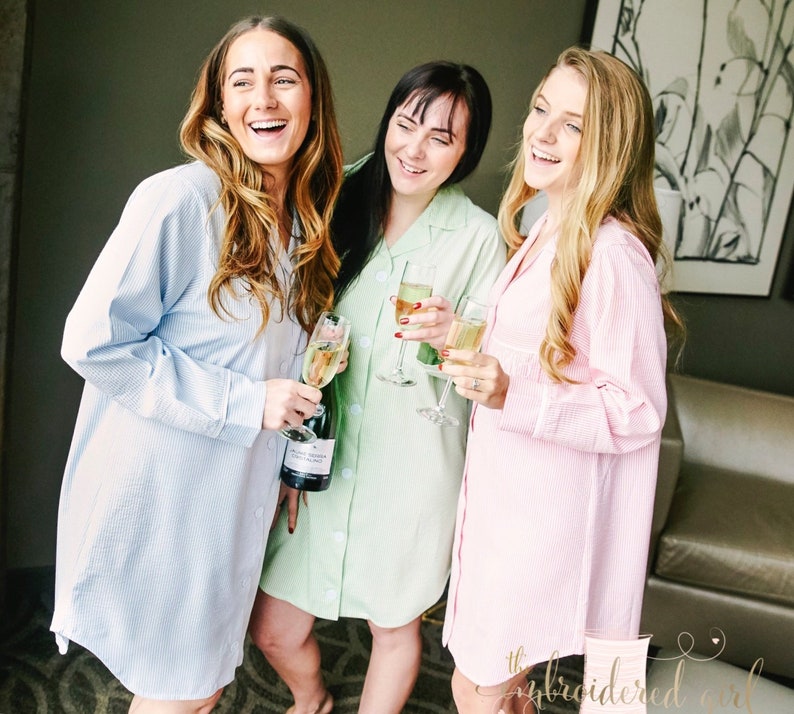 Printed Pajamas
Printed pajamas are also a unique way to try out sleepwear fashion. With the right printed pajamas, every night can be no less than a party night! The unique and innovative prints also make this product the ideal choice for gifts.
Therefore, you can definitely find new pajama designs to help you take your sleepwear fashion to the next level!