Emily Ratajkowski is well-known for her fast-paced and beautiful Instagram feed. Usually, the photos feature the svelte model rocking various street style looks or wandering around dream-like islands in bikinis. The bikini looks are unsurprising as Ratajkowski runs her own swimwear line called Inamorataswim.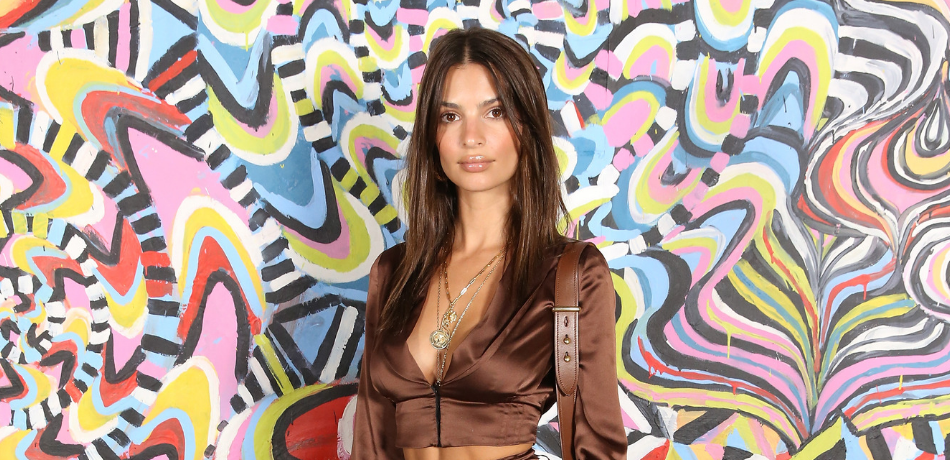 However, Ratajkowski took a departure from her usual glamour shots to share a photo of herself riding a Segway on an undisclosed beach location. The model wears what looks to be a leopard print bikini top paired with blue and white polka-dot bottoms (that both look to be garments included in her swimwear line judging from recent posts). Behind her stands a small white pooch who is clearly eyeing the fun scene in front of it. It is unclear who took the photo but guesses include celebrity photographers, a member of her girl squad, or her new husband.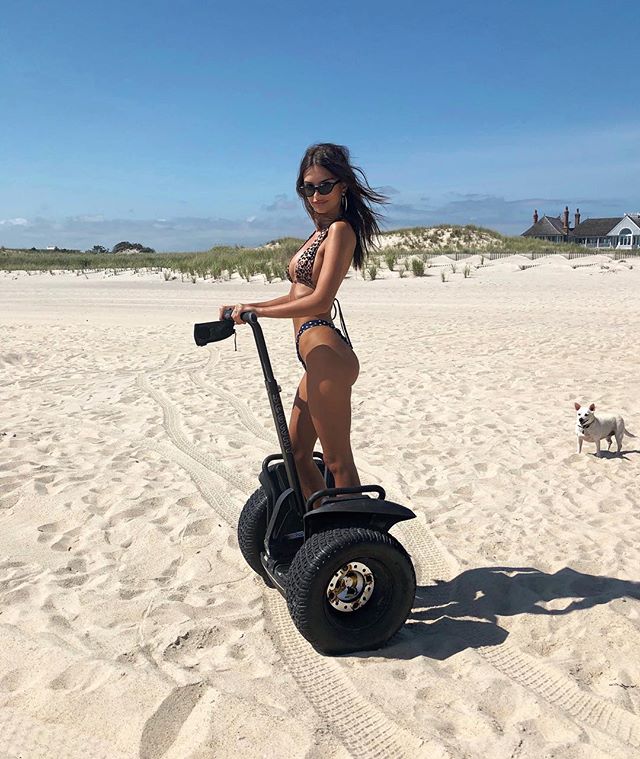 Ratajkowski's fun side is never really far from view. Even on her social media accounts, the model totes clever captions and funny photos. Including an early summer snap that features her wearing an Oprah Winfrey tube top. While Ratajkowksi initially made her fame modeling and using social media, she has now added the labels actress, feminist, and designer to her bio as well. She has spoken out in support of Planned Parenthood and will be starring in the 2018 film Cruise.
Ratajkowski is a recently married woman, having tied the knot with her partner, Sebastian Bear-Mcloud in a small courthouse ceremony on February 23 this year. Ratajkowski stunned in a yellow pantsuit which she paired with an elegant veiled black hat. Ratajowski made the marriage a surprise by simply posting on her Instagram story details and pictures of her wedding. Her secret wedding was attended by close friends and took the entire internet by surprise. Vanity Fair reports that even the model's parents didn't know and that she had to break the news to them before reporters ran the story. On the topic of her now iconic mustard suit, Ratajkowski had this to say.