Face masks have become the latest trend in recent times. Most women are particularly concerned about protecting their beautiful faces from dust, dirt, and pollution. The face masks are an ideal option for maintaining the health and beauty of your skin. While there are plenty of face mask options available, you might be looking for a unique one to wear on Christmas day. To make your task easy, we have narrowed down some of the best holiday masks that you can wear on the big day.
Christmas Face Mask
Red is the color of Christmas and reindeers are a significant symbol of the festival. This Christmas mask comes in red and white color and features reindeers and snowflakes. The mask is made up of a mix of cotton and polyester to ensure optimum breathability. With adjustable straps, the mask can fit all faces. Try the unique Christmas face mask and celebrate the festive occasion in a different way.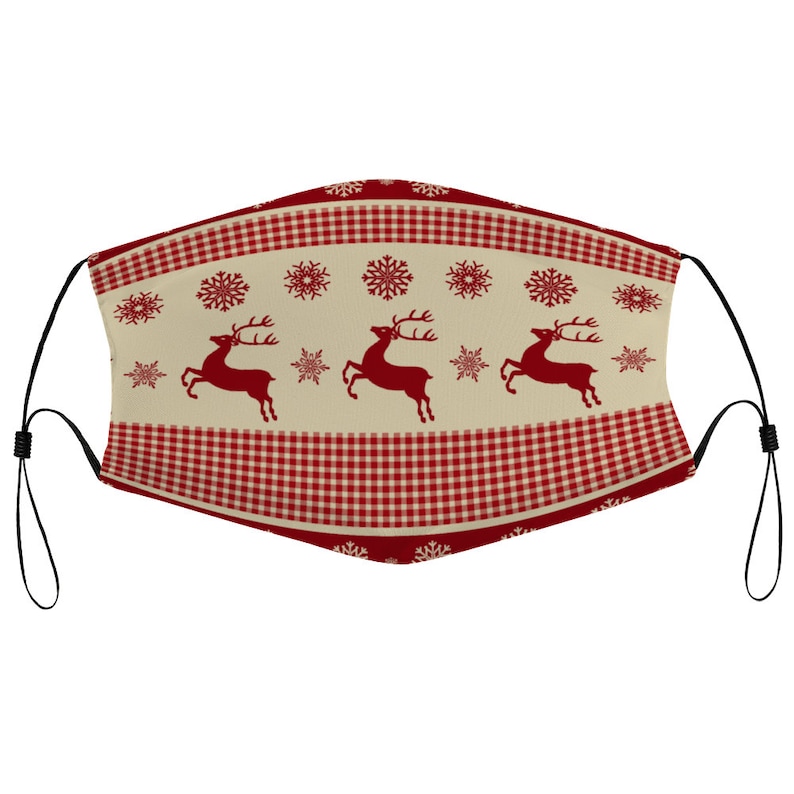 Pink All Over Butterfly Face Mask
This mask is a perfect option for the Christmas season. The white face mask features printed colorful butterflies all over. It can add color to the festive season. If pink is your favorite color, this mask is a must-have. Made of mixed fibers, it can offer you optimum comfort.
Embroidered Reusable Face Mask
If you are looking for a minimalistic design face mask to wear on Xmas day, this is an ideal option. The embroidery work features little butterflies on the face mask. It is made up of pure cotton that provides you with better comfort. The mask can be easily washed and reused. The stretch loops ensure that the mask perfectly fits your face.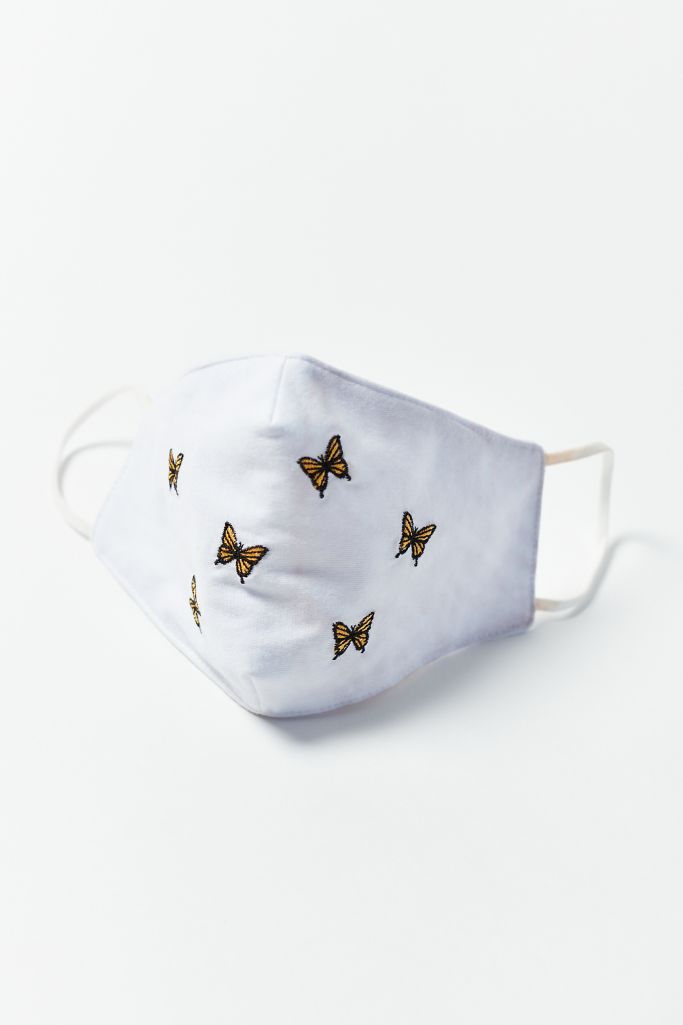 Believe Santa Hat face mask
This face mask is a perfect option for holiday seasons and Christmas parties. It is extremely stylish in look and has red and white rhinestones studded. It features the Santa Claus hat that will offer you the Christmas vibe. Made up of washable and breathable material, it can easily be reused. It can offer you optimum comfort while making you look gorgeous. Get the face mask and enjoy the festive vibe.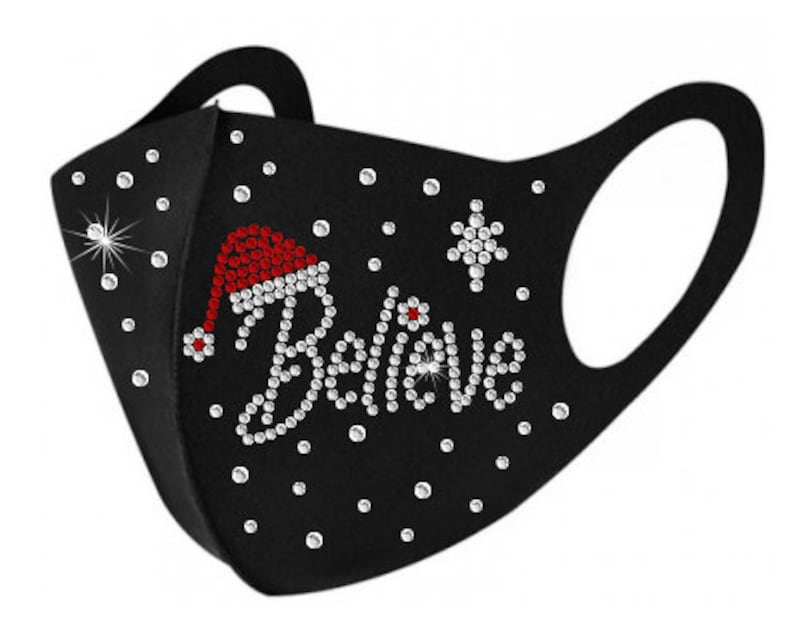 Rhinestone Christmas Santa Stocking Stuffers Face Mask
Looking for an exception Christmas face mask? If yes, this mask is just the right option for you. The holiday mask that features a Christmas tree, gifts, and snowflakes enable you to stay safe and festive. It comes with a filter pocket for extra protection. The mask is studded with red, white, and green stones to perfectly complement the Christmas theme.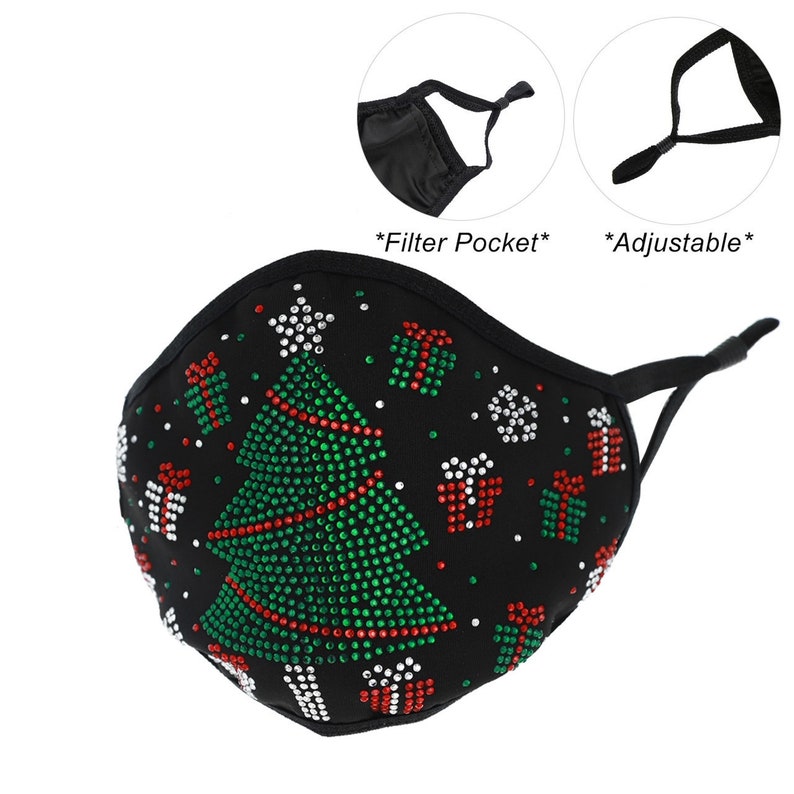 Add glamour and shine to your festive celebration with these face masks. Try out these unique Christmas masks and enjoy the festive day to the fullest.