Summer is one of the happiest seasons. Between the warm sunshine and the endless road trips, there's a lot to look forward to in the coming weeks. However, summer isn't always as fun for your skin. With rising temperatures and harsher sunrays, there's also a heightened risk for sunburn and skin cancer — which is the most common type of cancer in the country. On top of this, the extreme humidity can cause breakouts and heat rashes too. Definitely not optimal for your skin or your summer plans.
Fortunately, you can still make the most of this season's sunshine, while keeping your skin healthy and glowing. Here are some tips to get you started.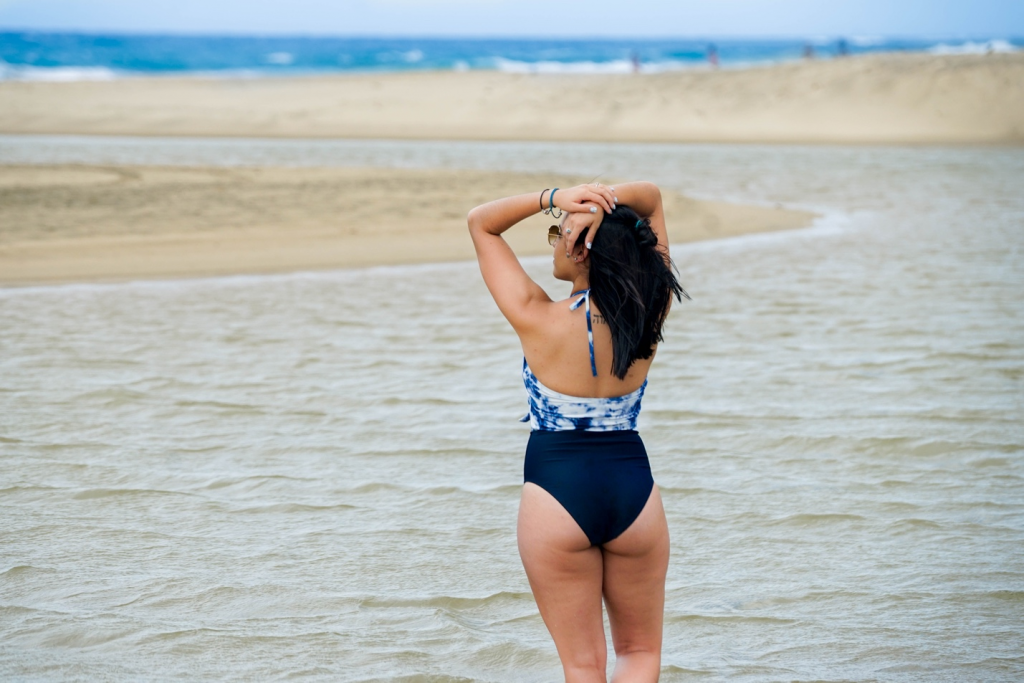 Optimize your skincare routine
A new season always calls for a different skincare routine. Since you're likely to become sweatier and oilier due to the weather, it's best to opt for lightweight products. Some examples are Mad Hippie's Vitamin A Serum and Olay's Regenerist Whip moisturizer, which also provides SPF 40 broad-spectrum protection. For that effortless glow, be sure to incorporate products that combat dull skin, too. This should include ingredients like peptides for reducing redness and inflammation, and antioxidants for making your skin look energized. Thankfully, these ingredients typically work with most skin types, but make sure to patch-test first before slathering it on yourself.

Stay hydrated
Dehydration manifests on the skin by making it dry and flaky. This is because the skin has a lipid barrier, which locks in moisture to keep itself hydrated and healthy, and damage to this barrier can cause hydration problems. As a result, your skin ends up lacking elasticity — so fine lines and under eye circles become more obvious, and the skin will look less vibrant. Aside from water, you can also get your fluid balance from herbal teas and water-rich fruits and vegetables, like cucumber, watermelon, and peaches.

Exfoliate
The skin works hard to keep itself healthy, and in the summer, you're likely healing from irritation, sunburn, and such. You can help your skin by exfoliating gently, since exfoliating buffs away dead skin cells that prevent your skin from looking clear. However, make sure to look for gentle exfoliators like Paula's Choice's Skin Perfecting Liquid Exfoliant. Anything that's too harsh, such as a product with beads, can cause microtears and will only lead to inflammation and irritation.

Minimize makeup
Since you're more prone to sweating, it's also advisable to go easy on your makeup so your skin can breathe. If you pat on too many makeup products on your face, sweat and oil might get trapped, which would lead to breakouts. Aside from that, makeup tends to move around when you sweat — leaving you with creasing and caking. To avoid these situations, take a 'less-is-more' approach. A tinted moisturizer and concealer where you need it can be enough makeup most of the time. If you happen to need more coverage (like for a formal event), just remember to cleanse it off thoroughly at the end of the day.

Mind your diet
Your skincare routine may be providing your skin with antioxidants, but consuming the right nutrients will help you maintain your glowing skin. For instance, vegetables like leafy greens and bell peppers have carotenoids, which are strong antioxidants that reduce skin discoloration and offer some protection against sunburn. Meanwhile, salmon contains the antioxidant astaxanthin, which protects against water loss of the skin. Almonds also have anti-aging antioxidants that can reduce wrinkles. Yes, you can eat your way to a radiant complexion too.

Achieving fresh, glowing skin isn't an overnight effort, since it can take some time for the effects of your routine to show. But once you start to see results, you can confidently pull off any summer outfit and always be ready for the camera.