No matter what season it is, a breezy cotton dress is always the best choice. But why so plain? Cotton dresses are just basic, to be honest. If you want to create your style, you need to add some flavour to that vanilla of your cotton dress! So to help you get your fashion statements right, here are some ways to know how to style a breezy cotton dress!
First of all, own a breezy cotton dress. You should get a white one as it is more suited for high temperatures. It also becomes easy to style a dress if it is of any solid colour. So if you plan on styling your cotton dress in different ways, try to avoid having patterns on it.
1. Heels n' Handbags!
This is a classic yet unique styling mantra that can go with any kind of clothing. All you need to do is get some funky heels and a matching bag! The key here is to not match anything with the dress, but with the heels. This way, all accessories you wear will match each other leaving your dress to be the highlight. So suppose you have a white cotton dress, you can style it by using stark contrasting black accessories or any other solid colour. See, as mentioned earlier, it is easier with white!
On the contrary, if your dress is of some other colour, you have very limited colour options for the accessories. In such cases, you can go for snake printed shoes and bags with black or brown jewellery.
2. Layering Up
If you have a short cotton dress, layering it up can be a great style statement. You can go for a cropped denim jacket or a flowing ankle-length one in solid colours. Get a cool handbag, sunglasses, and white sneakers with your dress.
If you have a long cotton dress of any solid colour, you can pair it with a hippie patterned jacket. The best alternative would be Indian woven cropped shrugs. That's a cool, easy and trending look right there!
3. Tie A Knot
Another way to style your cotton dress is to get a plain shirt and wear it on top of your dress. Knot. Done!
Get a big tote or a bucket bag to go with this bulging look. This is a way to make any dress less girly. You can also go a step ahead and pair this costume with a pair of cowboy boots.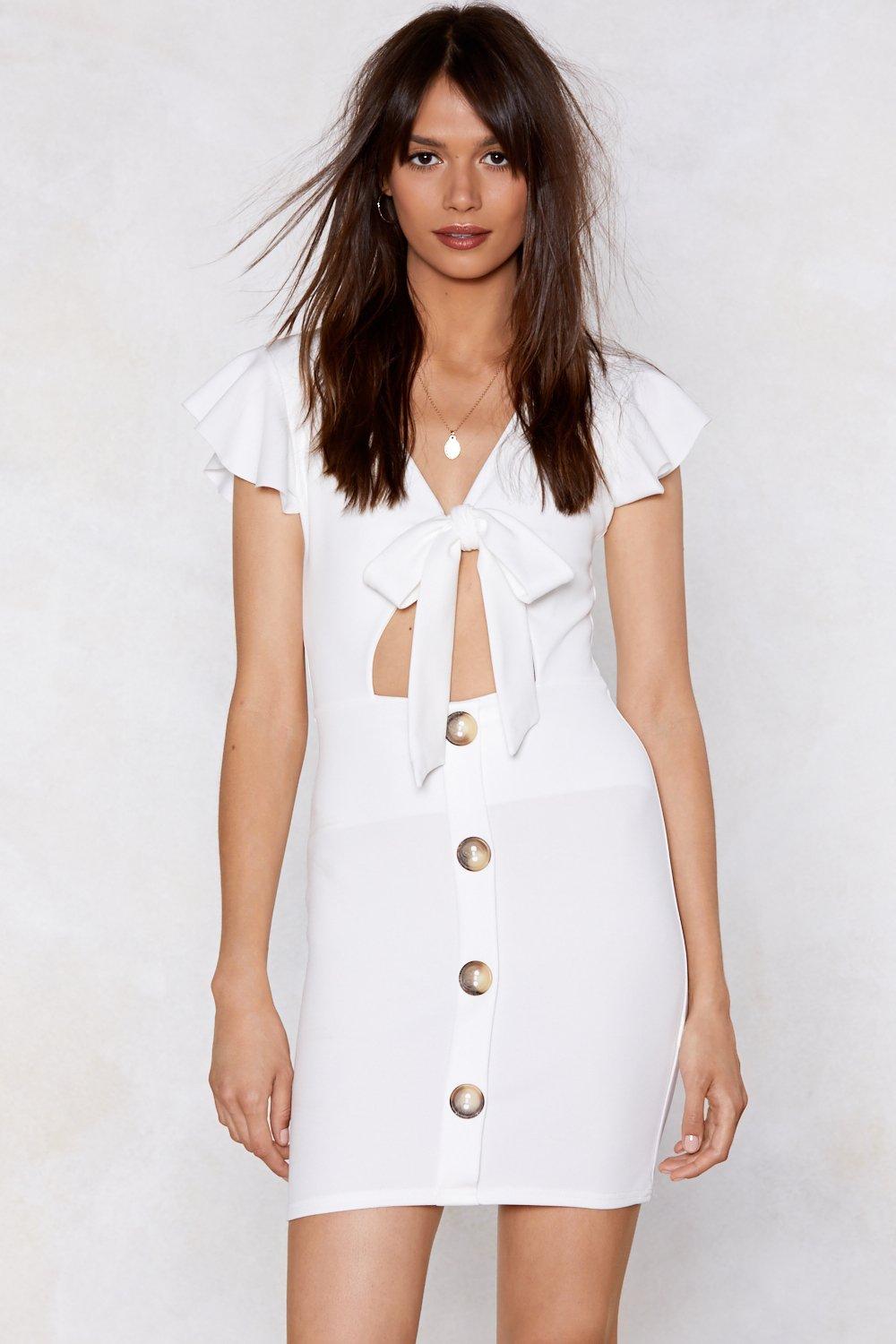 4. To Accessorize Or Not Accessorize?
Yes, that is indeed the question. So if all the above tips don't suit you, you can always style up using unique accessories! Oxidized jewellery or multicoloured jewellery will go best with solids. You can either go extremely low with just a plain locket around your neck or you can shine with big chains and oversized gold necklaces.
So these were some tips on how you can take a cotton dress from boring, basic, and breezy to sassy, superb and stylish!