It is time to fill your closet with cool and cozy outfits as summer is around the corner. Skirts are a big hit when it comes to style and comfort. They come in various styles and sizes, from long, high-waisted skirts to miniskirts. You can wear skirts in different ways, either casual chic or a formal outfit. According to the occasion, you can pair them with a tunic, a crop top, a ruffled blouse, a denim shirt, or a long blazer. But pairing the right jewelry is more frustrating than choosing the perfect outfit.
Jewelry can give any outfit a sense of formality and add interest and focal points to a plain or neutral dress. It enriches an otherwise dull attire with a splash of color. If we talk about the most demanding and worn jewelry items, earrings will be on the list. Adding earrings to an outfit can bring it to life or transform the entire appearance. The right pair of earrings can elevate your look and enhance your facial features. Choose earrings that speak to you and impact your style for a stylish and edgy look.
How to wear a perfect skirt with a perfect pair of earrings?
Choosing the perfect combination is both disturbing and exciting at the same time. It would be best to keep in mind the skirt's color, material, skin tone, face angles, and occasion. Here are some ideas for wearing skirts and styling them with different pairs of earrings:
Wear a long skirt with dangling earrings:
Couple a long skirt with dangling earrings for an enhanced boho look. Select a long skirt and a matching blouse for your outing. To complement the dress, opt for long, dangling earrings. Go for long drop earrings with multiple tiers to make your outfit extra fancy. For instance, pair a floral skirt with a white plain top and golden earrings.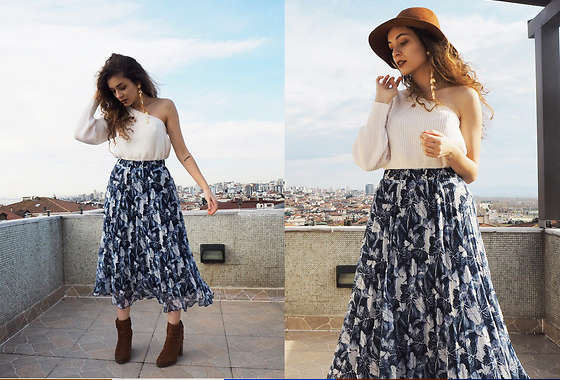 Pair miniskirts with hoop earrings:
If you're looking for a casual but stylish outfit, go for a mini skirt with a cropped top. Miniskirts with high-quality hoop earrings are the best choice for every appearance. Add glamour to your casual dress with large-sized hoop earrings.
Combine a white skirt with statement earrings:
If you admire statement earrings but have never tried to wear them, it is time for you to consider it.
This summer, wear a tied shirt with a full white midi skirt and white statement earrings to look casually brilliant.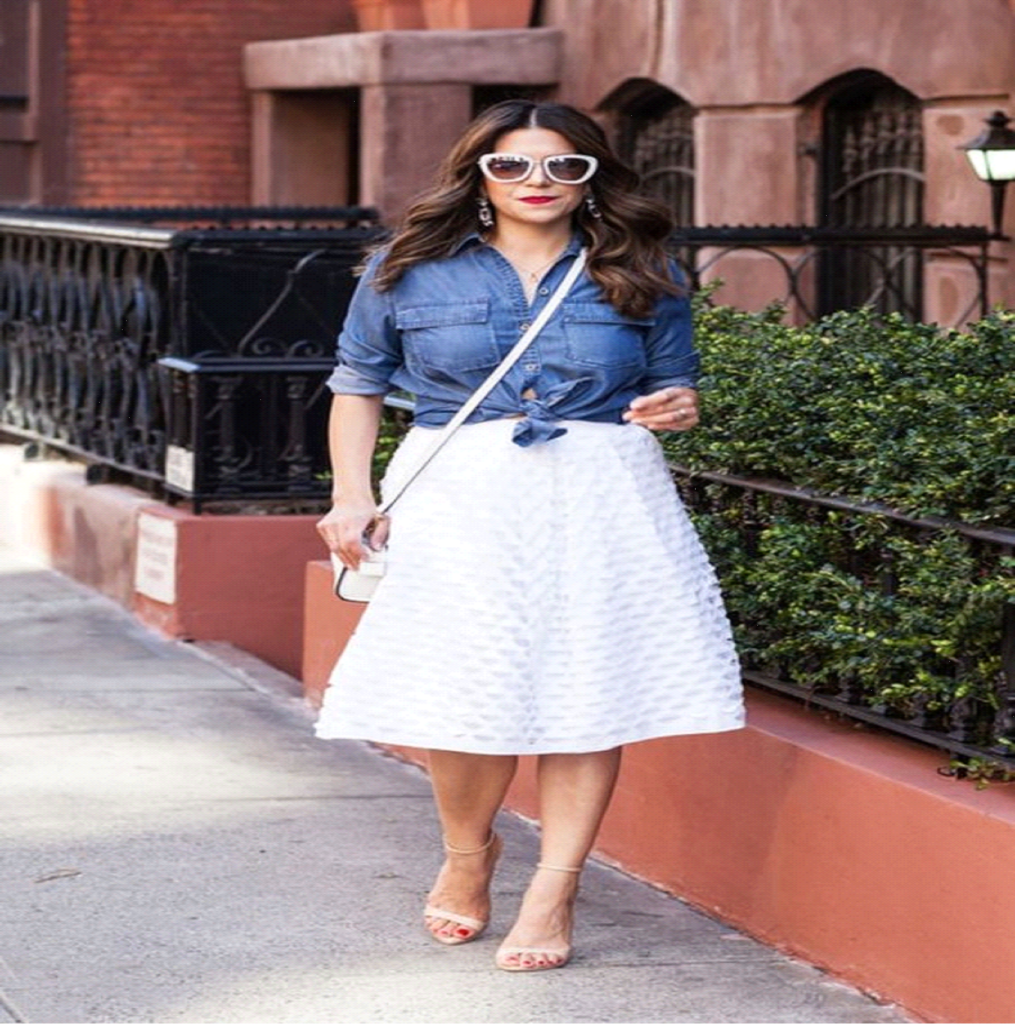 This lovely look is courtesy of Olivia Palermo. She made the look perfect with a pair of earrings as the outfit's focal point.
Wear a black skirt with black earrings:
A black skirt with a yellow off-shoulder top is a perfect outfit for a lunch or dinner date. Add black long drop earrings to stand out in your attire and complete your look.
Wear a skirt with turquoise earrings:
Combining turquoise earrings with a casual skirt can transform it into party wear. A white or black skirt with turquoise earrings is the ideal combination for date night.
So, these were some ideas that will help you get the whole idea of associating skirts with earrings.