Shapewear is a type of foundation garment that is specially constructed and designed to smooth out any unsightly bulges to provide a sleek silhouette when you wear them underneath your clothes. These wonder garments are typically made from elasticized material and offer some compression that will slim and smooth to make your clothes drape better.
Why Wear Shapewear?
Everyone is born with different shapes and sizes and everybody is beautiful. However, there are times that we may need a little bit of support or help when we wear our favorite dress or pants, especially if they are figure-hugging. Although these outfits may fit, they may not always lay properly over the contour of the body. It can be extremely frustrating especially when you are short of time and nothing can damage your confidence more than seeing visible panty lines or a protruding tummy. Fortunately, there is a secret weapon that can prevent all these and it is the use of shapewear.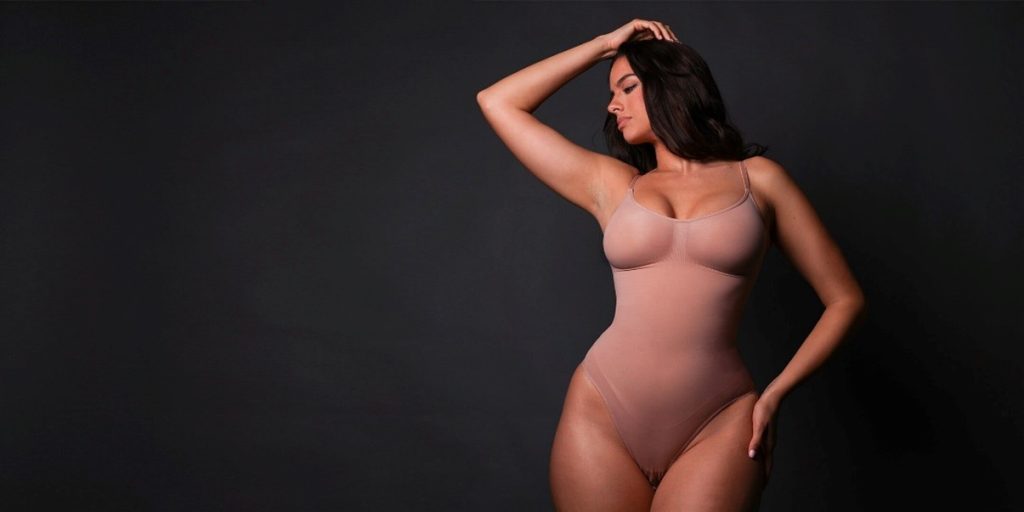 Many women choose to wear shapewear so that they can look better when wearing figure-hugging clothes. Shapewear can give them the confidence they need while wearing tight-fitting clothes. Seeing a flawless silhouette from the tummy down to the hips and thighs can change how a woman feels about herself.  These amazing foundation wear are pertinent for providing a major boost to the self-image and confidence of women who chooses to wear them. Shapewear has been used way longer than anyone might think. There are many reasons to wear shapewear, besides trying to hide excess flab. Athletes often don compression shapewear to care for muscles and ligaments during games and training. Those who have undergone surgery wear shapewear to expedite the healing process.
What makes shapewear more comfortable now?
With endorsement from celebrities and fashion influencers, shapewear is now an essential item in every woman's closet. With new fabric technologies, modern manufacturing processes, es and the increased attention that women pay to their physical appearance, the popularity of these body shapers is on a rise and has gained significant traction.
Gone are the days of heavy, uncomfortable, and constricting shapewear. The innovation in fabric technologies has transformed these foundation garments into lightweight, breathable garments that will tuck, lift and sculpt the figure. These body shapers also feature bonded panels that help to nip and tuck the body without compromising on comfort. They are also seamless and invisible under clothing. Shapewear is available in a wide variety of designs, styles, sizes, and shades to accommodate all body shapes and skin colors. Different types of shapewear are designed to target different problem areas. There is shapewear for flattening the tummy, smoothing the hips and thighs, cinching the waist, lifting the derriere, and more.
What Are The New Trendy Shapewear In 2023?
If you want to know what is the most exciting shapewear trend of 2023, you must check out Shapellx, a leading online size-inclusive shapewear retail store that offers a wide range of high-quality shapewear that is not only comfortable but will sculpt your body shape gently and accentuate your curves. This shapewear brand strives to make the world a better place by taking the right steps towards a sustainable future with a range of sustainable collections – PowerConceal™ Eco Series. This collection of shapewear uses eco-friendly material and features full-bodysuits, shaping panties, activewear, and more. They are ideal for customers who want to make a sustainable choice.
Are you ready to give yourself a treat this holiday season and revamp your shapewear drawer for the new year with the latest stylish shapewear garments from Shapellx? Let's check them out.
PowerConceal™ Full Body Tummy Control Shapewear
The best bodysuit is one that is fuss-free, minimal, and comfortable. If you do not want to spend the whole day fidgeting with your undergarments, then this all-in-one option is what you need. This tummy control shapewear will hold in your core, lift and shape the bust and derriere while smoothing the thighs. This sculpting piece is soft and seamless, making it a necessity for enhancing the body's natural shape. Its open crotch design makes it easy for bathroom breaks and the shoulder straps are adjustable for a more comfortable and snug fit.
PowerConceal™ Backless Shape Bodysuit
Your search for the perfect backless shapewear stops right here. Shapellx PowerConceal Backless Shape Bodysuit is made from stretchable fabric that is lightweight but packs a punch. It provides support for the bust, controls the tummy, lifts the derriere, and is designed to cinch the waist and smooth the thighs too. The low open-back style is feminine and flattering. The overlapping gusset makes it easy for bathroom breaks. This sexy low-back bodysuit is ideal for backless or low-back outfits and is invisible even under figure-hugging clothes.
PowerConceal™ Seamless One-Piece Bodysuit
Lightweight yet powerful, this sculpting body shaper comfortably smooths and shapes your curves and is impossible to detect under your clothes. Designed to target the tummy, love handles, waist, and back, this sculpting piece is a must-have in the lingerie drawer. Its open-bust design offers flexibility and versatility for you to wear your own bra. The adjustable straps reduce pulling and digging on the shoulders. It has an open gusset for ease of bathroom use.
PowerConceal™ Seamless High-Waisted Shorts
If you are looking for a shapewear style that hits the belly button and offers ample coverage on the tummy but do not want a full bodysuit, opt for this pair of seamless high-waisted shorts. This compression short adopts a seamless one-piece molding technology on the midsection and hip area. Not only does it offer a firm control around the midsection and reduces the waistline, but it also lightly covers and lifts the derriere, giving it a full and round look. The longer leg offers extra control for the thighs as well.
PowerConceal™ Everyday Shaping Underwear
These everyday shaping briefs are designed to smooth and sculpt the stomach. Made from recycled nylon, this pair adapts to the body, offers targeted compression, and is super soft.  This pair of underwear has a two-ply material at the stomach for extra reinforcement and a flattering fit.  It has a firm fit but is not restrictive and is comfortable enough to wear all day.  Thanks to the anti-rolling lining, this sustainable shaping panty will stay in place and be invisible underneath tight-fitting clothing.
AirSlim® Lace Smooth Firm Control Full Body Shaper
Say hello to pretty undergarment that actually sculpts and defines the curves for a snatched look. This full bodysuit features compressive fabric and lace details to not only sculpt the body but also look beautiful and sexy. With the same smoothing technology found in each body shaper, it gives is designed to control the tummy and abdomen. Featuring soft lined cups and thin adjustable shoulder straps, this breathable shapewear bodysuit is functional and light enough to wear under clothes or as a styling piece on its own. The hook and eye closure design on the crotch allows easy length adjustment as well as easy bathroom breaks.
PowerConceal™ Essentials 2-Way Shaping Tank
This stretchable shaping tank or cami is designed for all-day control and comfort. It offers a 360-degree shaping for a smooth foundation under outfits. It slims the waist while smoothing love handles and controlling muffin tops. The bonus point is that it gives the bust a lift too. It has wide shoulder straps for better support and fit. This reversible tank top can be worn in two ways, as a scoop neck or V-neck. Its bottom is designed to stay in place so you do not have to worry about the cami rolling up. You can wear it as foundation wear, just on its own with jeans, a skirt, or layer it with a blazer. It is definitely a versatile basic that you can wear all the time.
Contour Built-In Shaper Dress
Grab attention in this shapely, smoothing contour shaper dress with built-in shapewear. This cleverly designed shaper dress is made with stretchable compression fabric that will smooth the tummy and hips. It features 360-degree tummy control and waist-taming power. It can be worn as a base during winter or just styled on its own in summer.  If you love wearing dresses, this built-in shapewear dress is what you need.  There is no need for a push-up bra, shaping brief or waist cincher because this dress has an ultra-contouring all-in-one shaper built right into it. Available from size XS to 4X.
PowerConceal™ Long Sleeve Active Set
Is joining a gym or a yoga class part of your 2023 resolutions? If your answer is yes, then you may want to get ready with this trendy long sleeve yoga set. The PowerConceal™ Premium Active Leggings are made with recycled yarn and consist of a cropped long-sleeve top and a pair of high-waist leggings. It is one of the best in the market and is designed to ensure support, and performance and to boost your confidence. The 4-way stretch fabric moves with you while the bonded panel under the bust supports and enhances. The long sleeves have a thumbhole design to keep them in place.