The self-isolation is necessary to keep the spread of the virus at bay. But you don't need to step down from the fashion game. You can always wear some of the best outfits within the four walls of your house. You can always go on virtual dates, video call friends, wave at your neighbors and all these people will notice what you are wearing. Always keep your shield up. Here are a few outfits that are going to look cool on you during this quarantine.
White depicts serenity, patience and a lot of endurance. This is what you need to have during this self-quarantine. Thus, a white, cotton maxi dress will be great to wear indoors. The cotton fabric will allow proper air movement and even you'll feel comfortable while staying indoors in it. There is nothing extravagant except for the square neck and oversized hands.
A mini dress with a high neck will be great for those girls who love to keep it simple and free. The exclusively  pure color will add the flavor of the new season. White color will be great on any skin complexion and will also complement the indoor atmosphere.
The striped mini dress with spaghetti straps is great to wear when you are indoors. The vertical stripes will make you look thinner and taller. The cotton fabric is easy to wash, dries quickly and also ensures that you feel comfortable while you wear it.
Most of us prefer to stay in our pajamas while we are at home. This dress is a slight variation to the conventional pajama set. This one has long sleeves, trendy print, and knee-length height. Made of the same material as a cozy night pajama, this gives us the exact same feels.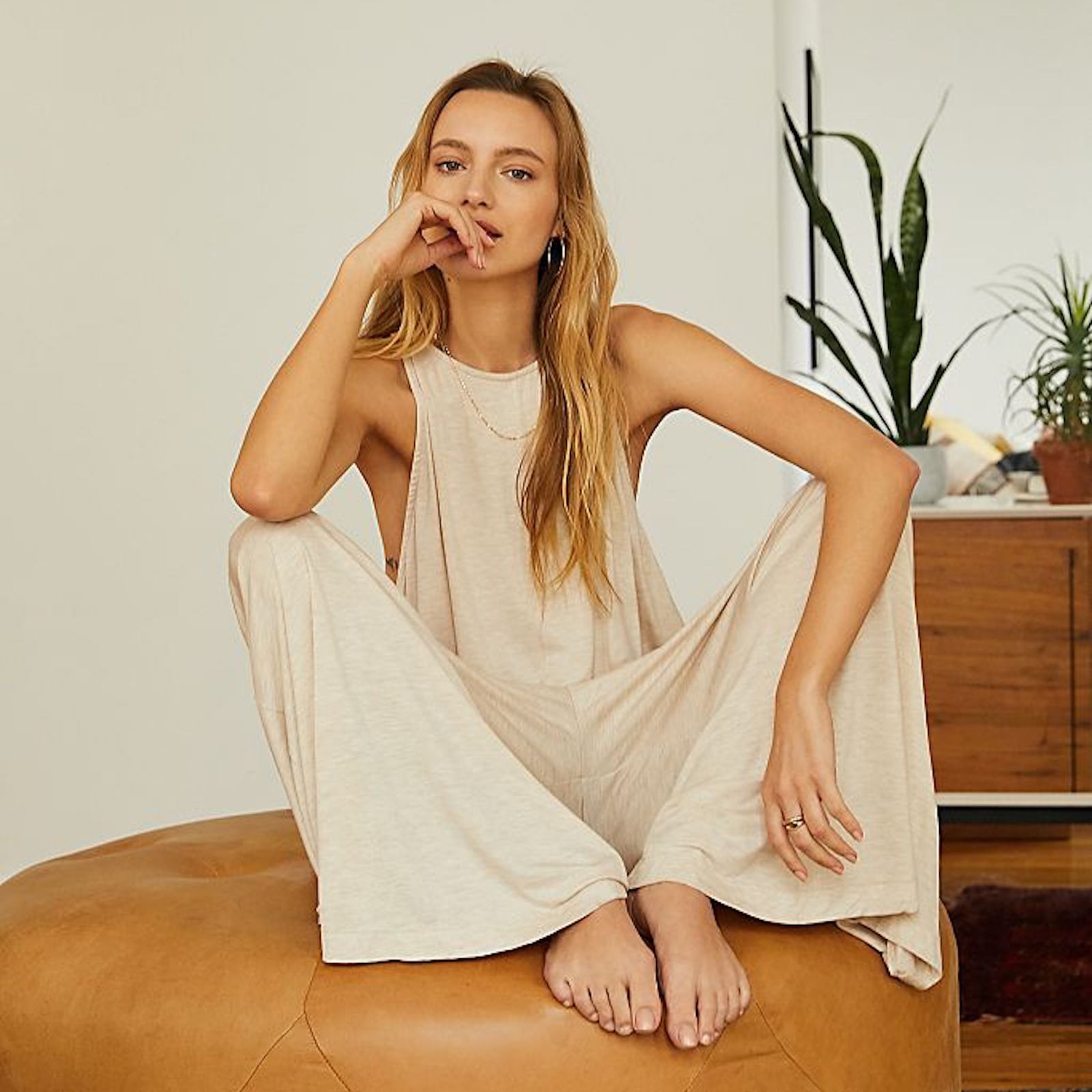 Mini jumpsuits are going to make you look gorgeous while you stay indoors. You can move freely in them, flex around and relax on your couch. They are also made of a combination of cotton and polyester. They give you the breathing space and also are the best seasonal outfits now.