When it is about choosing the best plus-sized clothes for women, there are a lot of factors that you need to consider. The first thing is to be an unapologetically body-positive person. It is ok to be on the heavier side. But choosing the right dress might be difficult. The hardest part of being overweight is, society makes it even harder for us that don't fit in the "norm". Women are made to feel embarrassed about being overweight. But do you know the great thing about being plus-size is, the makers of women's dress don't leave any stones unturned to get the right one for you. And so do we. Here are certain fashion tips that will help you get the cutest plus-sized dresses that look amazing.
The first option is to go full-on bold. The solid colors work wonders for streamlining your body shape. If you have a love for prints that make sure that the fabric is not too loud. Try to stick to a central bold pattern. There is no denying the fact that black comes with certain magic qualities. It makes women look slimmer.
The next option is to go for stripes. As a general rule of thumb, whether you are choosing the plus-size clothes like t-shirts, tops, pants, make sure that you ditch the horizontal for the vertical shapes. The vertical stripes will create an illusion of a longer torso and legs. While the horizontal stripes will only add inches to the frame!
The third option that you can choose is the empire waist for the thin. If you are a bottom-heavy person and have a comparatively smaller bust and middle-section, then it is better to get a dress with an empire waistline. It will draw attention upward and keep the focus on the waistline.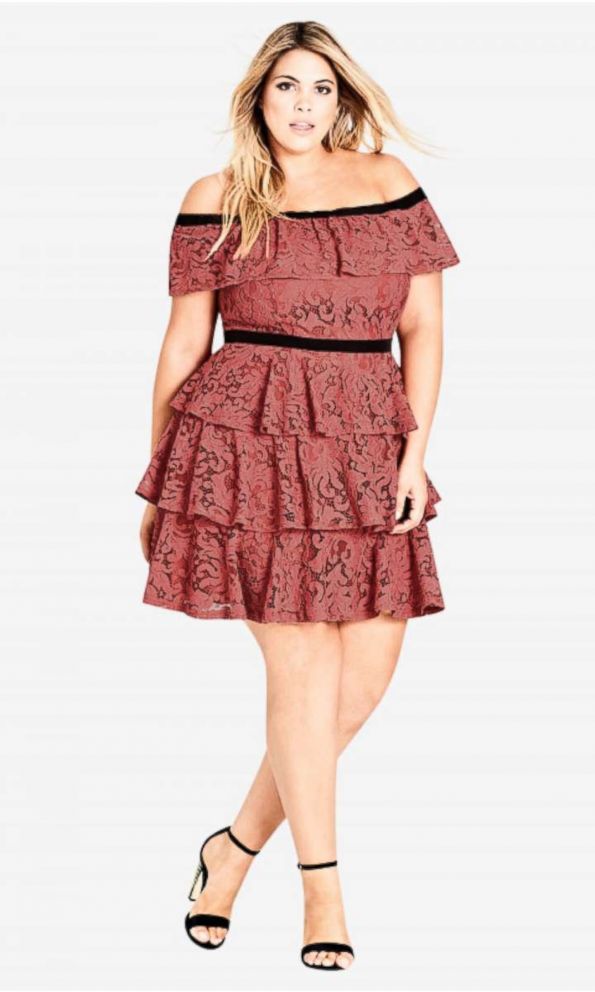 Another important step that you can take is to get rid of tight clothes. The tight clothes highlight your unwanted belly fat. If you are overweight, you don't need to draw attention to it. Thus, you have to stick to loose clothes. Not too loose though! Choose clothes that offer a proper fit. Pick materials with structure and substance. You can look for detailing like ruched shirts and layered tops while choosing the plus-sized clothes. At the end of the day, you have to feel good and comfortable in the dress you are wearing. If something makes you feel good about yourself, go for it.