Nothing looks as pretty as a white peplum top.  This is the perfect way to welcome summers while you enjoy still enjoy the full sleeves with a pair of denim. Styling yourself in lack of glares and pumps would complete your look. This top in white, under the bust area and then the peplum shape accentuates your style to takes you to a  centum with that fantastic spring look. The ripped denim adds the chic factor and lots of style to your entire look. So if you are craving an uber urban look, this would be a complete look for a day or an evening out with family and friends.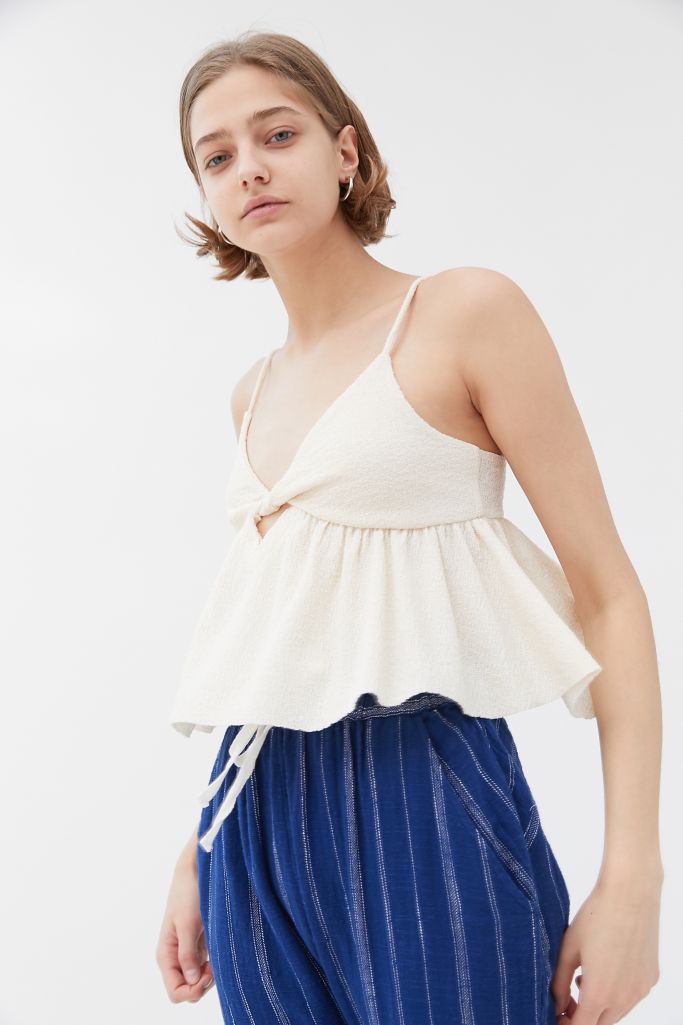 Off Shoulder top with denims is an absolute favorite for those who wish to dress with a look that kills. Messy hair, loosely fitted top with bell sleeves make this top perfectly stylish for that spring dressing. Harbinger of the summer season, the off-shoulder look not just accentuates your collar bones, but also brings in the beginning of the ideal summer season. The loosely fitted top with a pair of denim that just fit your legs flawlessly will add oodles of glamour to this spring look.  Lovely shades with amazing stilettos or boots will complete your look for this coming spring season.  
Nothing beats the denim look, a fantastic jacket over a white colored dress is an all time favorite for carefree minds. It brings the ultra style in you to the fore, when you carry that wonderful ice blue, or perhaps any other blue colored denim jacket over a short dress. This is your way of bringing in the summer by adorning the right set of clothes for the spring. Adding on the boots in contrasting color with the short dress reflects the presence of weather, but the short dress contrary to that welcomes summer in style.  Add to your glares and go ahead to see some heads turn at you for a second glance!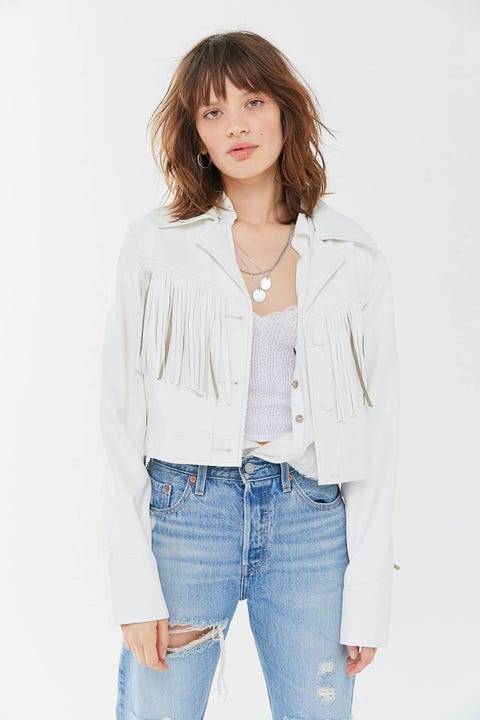 Go back to your college and feel the nostalgia! The knotted 80's top is back every spring. With Polka dots and a regular fit denims that are immaculate, you can binge on the extra sun for this year's lovely spring. Beyond this, it gets hot!! so the lovely sun for a little while in this crop and knotted top will give you the ideal tan at the right places so you can feel regenerated every time. A sling bag with the bare look is a hot favorite for young moms, and girls who wish to put on sneakers and go shopping or for coffee with friend.  Enjoy every bit of the leftover sun in this spring adorned in this lovely outfit.