While we surely love trendy seasonal fashion, no closet is complete without the basics. They're your staple, go-to pieces that go perfectly with every outfit no matter the time of the year. From the basic white shirt to the flattering maxi dress for every occasion, they are the most versatile fashion pieces each capsule wardrobe requires. Looking for the most stylish and easy to wear must-haves for summer 2020? Here is a quick rundown of everything you need to know – we got you covered-.
The classic white t-shirt.
The white t-shirt may not be the most statement piece, however, it is extremely versatile. Whether you choose to style it with a maxi skirt, a pair of denim shorts or trousers, your favorite bermudas, you can never go wrong with this staple piece.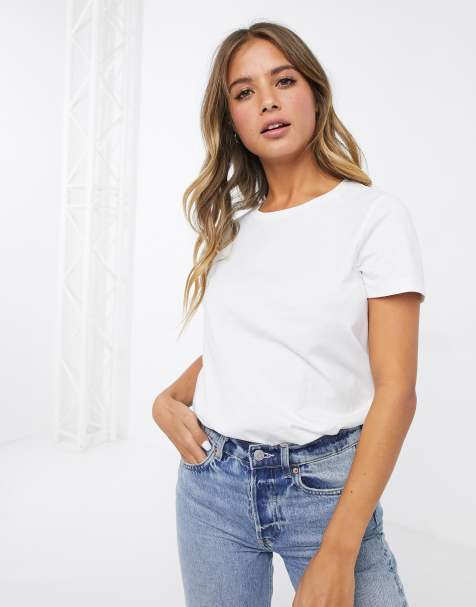 The basic denim jacket
We get it, outwear is the last thing that comes to your mind during the hot, summer days, none the less a basic, high-quality denim jacket is the perfect investment that will last for years and years to come. Why? Simply because no matter the season and current trends, denim will never be out of style. Planning a late-night trip to the beach? Throw on your trusted jacket in case the weather gets a little chilly.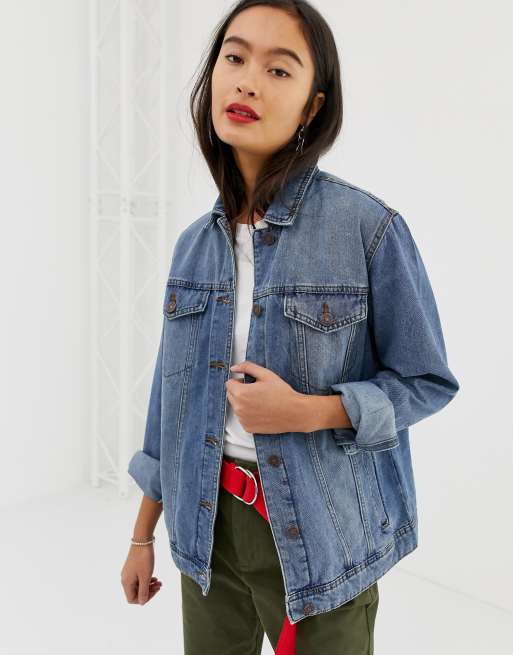 Boyfriend jeans
Even though skinny jeans are meant to be worn during winter, fear not! There is a great alternative for you this summer. Boyfriend jeans are not only very loose and comfortable, but they can also add a "cool" vide to your daily outfits with minimum effort. We suggest a light shade of denim, instead of the classic gray and black choices, paired up with a white tube top and your favorite pair of strappy sandals.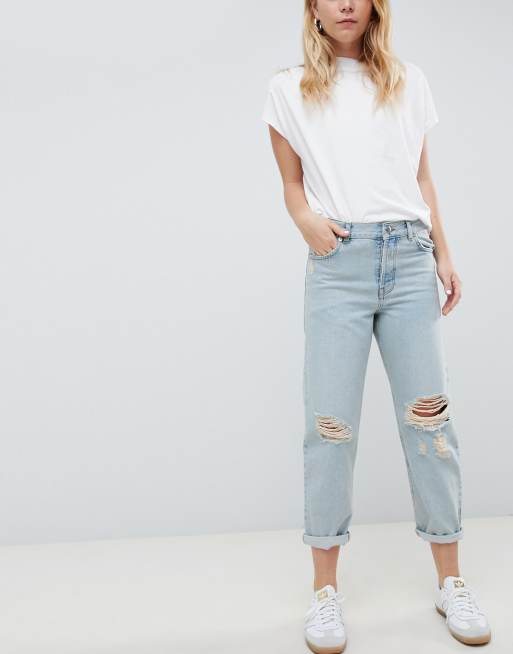 White trousers
There's something so fresh and chic about wearing all white in summer. Instead of wearing your trusted dark color denim, try to change things up a little with a white pair instead. No matter your style, there is a great variety of patterns to choose from – flare, boyfriend, a-line to name a few-.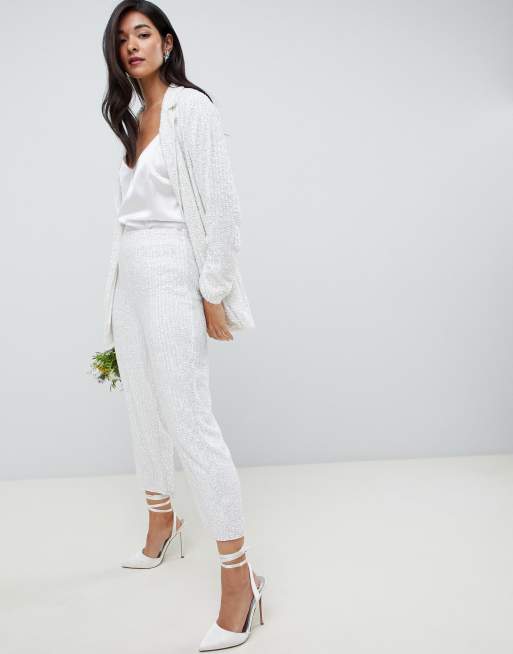 Strappy Sandals 
No one prefers sweat-soaked feet in summer. All things considered, this season is ideal for dumping your pumps and rock the best alternative, two-strap sandals. Easy to combine with pretty much every outfit, these shoes will be the most practical fashion piece you own, we promise.