There a lot of shapewear in the market today. Some over-promise while some under deliver. That's where Sculptshe comes in. On mattes of both comfort and style, we let you play up your favorite features. Mark you, we do not compromise on quality. Ours is to encourage you to walk taller and make you feel more confident than you did without it.
If you want to restore your beauty, you are in the right place. To help you create a smooth foundation for every occasion this winter. So, here are our great deals for the year.
Sculptshe Adjustable Double Belt Sweat Waist Trainer
As inches and weight are shed, the waist trainer is fitted with adjustable straps that give your desired compression level and more precise sizing. The inner layers increase the temperature of the body, producing more sweat.
Sculptshe Zipper Detachable Straps Postsurgical Body Shaper
This shaper is something that you are sure don't want to lose if you want to get a slim body. You can wear it beneath any dress. The removable straps let you wear those strapless dresses.
Sculptshe Plus Size Open Crotch Underbust Bodysuit Firm Control
The bodysuit gives you the option of wearing your favorite bra. It shapes and smooths without awkwardly compressing your chest. It is the best waist trainer for plus size women who don't want shapewear that does the heavy lifting of the bust.
Sculptshe Adjustable Straps Tummy Control Thong Bodysuit
Its adjustable straps allow customizable comfort. Featuring a simple v-neckline with a backless design, and a figure-hugging fit ideal for weekend wardrobe.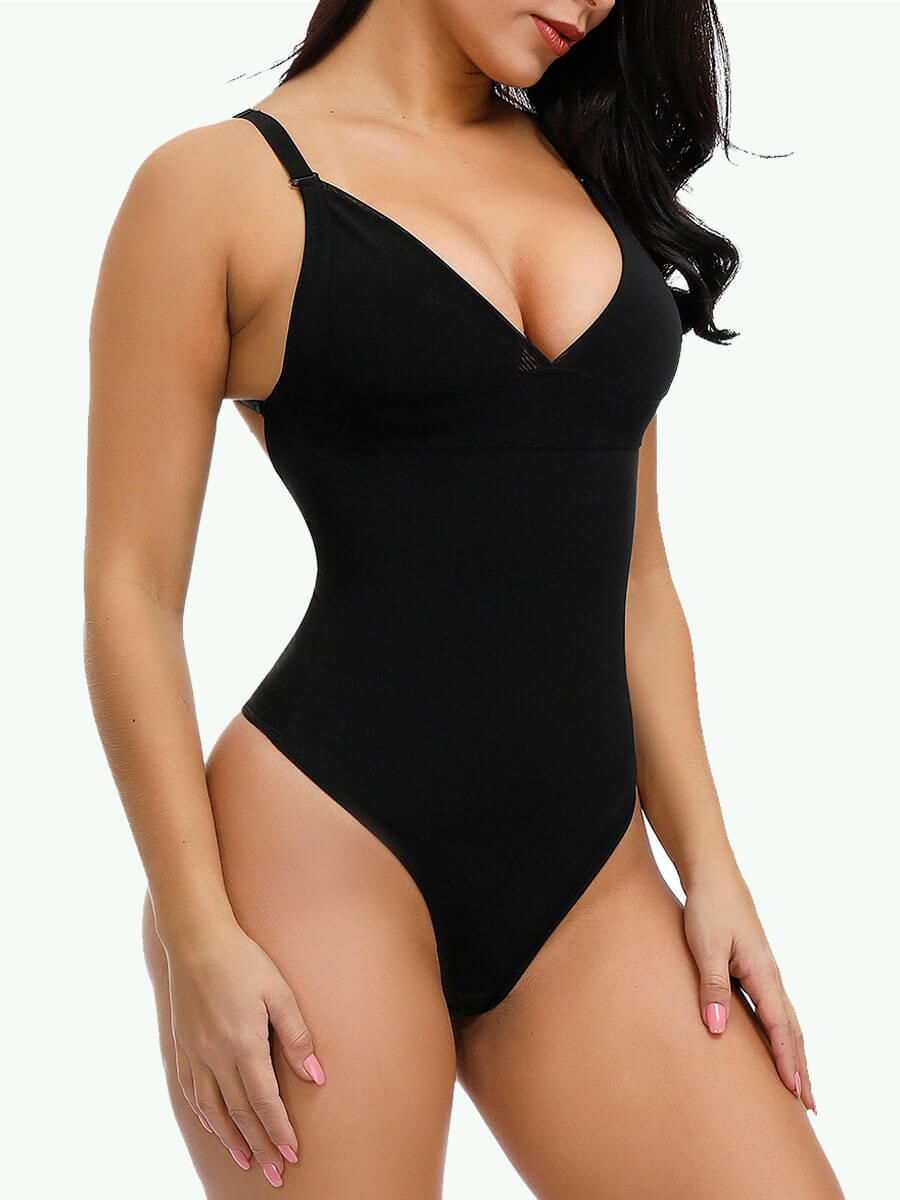 Sculptshe plus size seamless adjustable straps bodysuit
This best shapewear bodysuit has a seamless design that helps it to lay flat under your favorite outfits. Convertible straps that let you adjust the bodysuit to best suit what you are wearing.
Sculptshe Black Fiday Discount fall sale 2020 up to 50% off. Every shaping garment we have goes perfectly with stunning autumn looks. Get to enjoy everything the season has to offer as you keep warm outside, cool inside, and free. Mark the date and save your money for great deals.