Well, not all women or girls love to wear high heels. In fact, some women love to show off their fashion style by wearing different types of sneakers. Don't think that as you are wearing sneakers, you can't go for much of outfit options. The truth is you will get unlimited options and can pick any outfit ideas that you like. Let us help you with this and suggest some best dress ideas that will go perfectly with your sneakers. Without wasting much time, let's have a look at the dresses.
Mini dresses
These dresses are designed to go well with all types of footwear. You don't have to compromise with your look when combining a perfectly designed mini dress with a good pair of sneakers. Along with style, you will also get the desired level of comfort. In fact, these dresses are very cute. Wear it and enjoy your day confidently.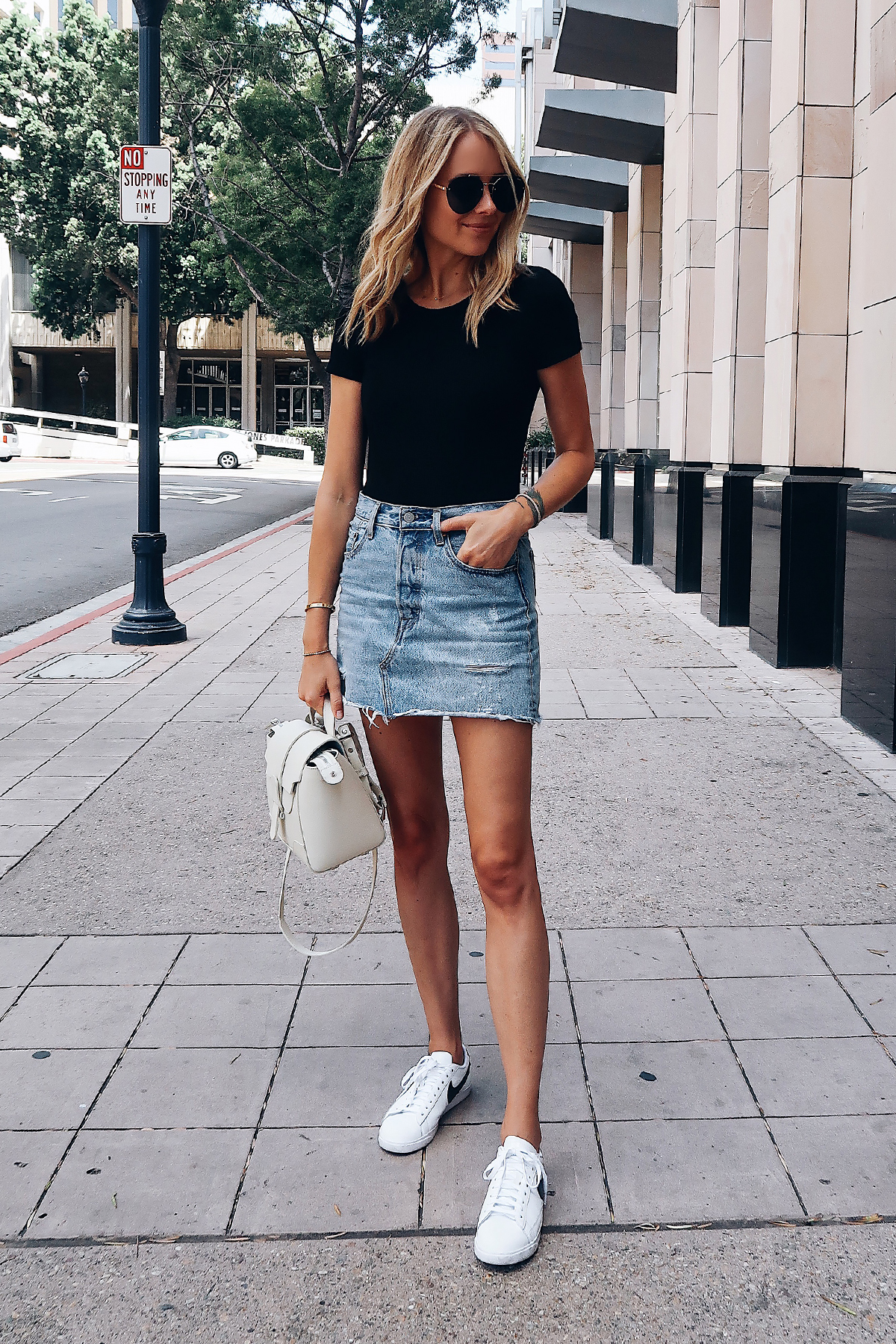 The dresses with geometric design
Sneaker is all bout going funky and looking stylish. When it comes to looking funky, how about trying a geometric dress? Such dresses look great. There is one more secret that you should know about. These dresses come with various types of patterns that will create the illusion to make others think that you have a perfect hourglass body. So, go on and give it a try.
Don't forget the wrap dress
A stylish dress for your stylish sneakers. If you are in a hurry to visit somewhere and are not getting a perfect piece of dresses to wear with your sneaker, then put it on. You will look awesome. What's more? This dress will show off your sexy curves. To get a cute look, you can go for a wrap dress having a waist tie and V-neck design. You will not need more for your outfit.
Turtleneck dresses
Don't think that these dresses are old fashioned. They are still trending and look quite beautiful with a matching colour sneaker. For example, you can go for a black color turtleneck dress and combine it with your black sneaker. Look yourself at the mirror. You look fabulous. At a touch of white by wrapping white jacket on waist. You are all set to hit the street.
Denim coat or shirts
Denim shirt is designed to take your look to the next level when combined with a right pair of sneakers. Choose a button-down shirt dress made of soft clothing material such as silk. You can go for any colours based on your taste. Just put them on and see how you look. Is this the look you were looking for?