The breeze of the fall season is something different. It has the aura of coldness and silent beauty. For this season, career women are all-around thinking of the most innovative ideas and the next big thing. Despite the seemingly brazen atmosphere, nothing can stop a woman on a mission.
Back then, it was all sleeves, slacks, and suits. However, times have changed, and women have become bolder in expressing their fashion creativity without people's judgment in mind. With this progressive mindset, here are the 2022 fall fashion trends for career women:
SHEER SLEEVES
Check out this gorgeous business casual blouse that features a plain white base and sheer long sleeves. If the weather is quite warm, you can definitely wear this without wearing overly casual tops. You can show off your neck with a big pendant necklace.
You can wear this for a brunch meeting, or a casual meet-up. It's feminine and dressy which you can use for several occasions. Pair it with wide-leg pants for a vacation-appropriate look, with the beige plaid skirt for a preppy look, and with slacks for corporate wear.
Elevated Basic Ruched Mesh Bodysuit
2. LEATHER PANTS
What I love about today's fashion is the freedom we have come to achieve to be able to express ourselves through clothes no matter the occasion. A pair of leather pants with a cute bow in the middle is a great way to level up your outfit.
Whether you're meeting up with manufacturers or having meet-ups with social media influencers, this pair will make you rock the ground you walk on.
Off-the-shoulder, ruched, or polo shirts will look great with these pants. Complete with a sexy pair of stilettos, and you know you're ready to face the world.
Chic And Dressy Vibes Faux Leather Pants
3. CORSET TOPS
Corset tops are feminine, luxurious, and attractive. Back then, you won't even think a corset or bustier would make for a great top for a businesswoman. Nowadays, it's empowering to be able to wear a bustier that can empower you in all that you do.
This piece is definitely a bold and sexy top that you can wear with a simple pair of skinny jeans and a clutch. This is also ideal for business conventions, meet-ups with other businesswomen, and celebratory business events.
VERY SEXY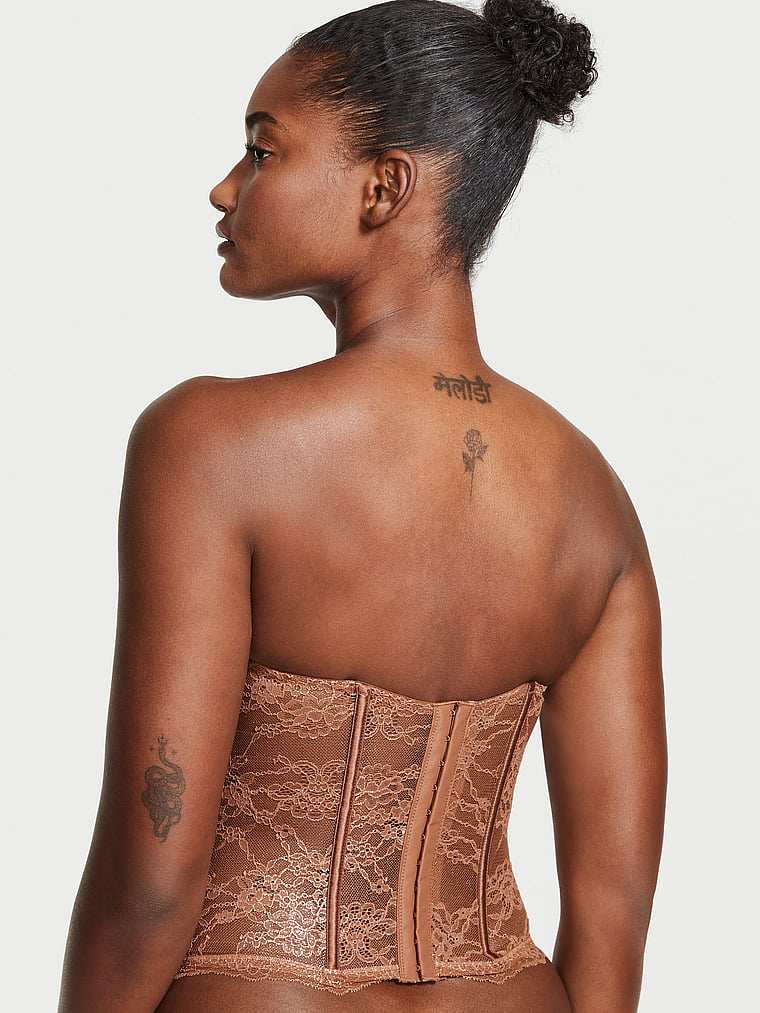 4. BELTED LEATHER BLAZER
For the fall season, leather is a staple whether it's pants, jackets, purses, boots, or even accessories. Not only can a leather blazer keep you warm, but it can also transform a plain outfit into something striking.
5. BEADED TOPS
Beaded blouses, dresses, and tops are evident in all fashion shows. Just like sequins, you'll shine bright with this bustier spaghetti-strapped and sequined top like a star in he night. It's a sweet and cute top that can make heads turn.
Sparkly Flirt Satin Heatstone Corset
6. KNITTED CARDIGAN
Are you looking for something more casual, and not too bold? A knitted cardigan is the classic piece of item you should always own. Not only is it timeless, but it's also soft and cozy too!
This specific vintage cardigan shows a lovely slightly ruffled design with a little knot in the middle. It's sweet and beautiful just like you!
7. OVERSIZED TRENCH COAT
Trench coats are the ultimate show-stopper for anything fashionable. A fall street fashion isn't complete without a gold ole' trench coat.
For autumn and winter, you can wear trench coats even if you're merely wearing casual clothes because this will boost your sense of fashion in an instant. Rich and luscious wool or leather trench coats are the best for that elegant look!
8. TOTE BAG
A businesswoman ought to be prepared at all times. A tote bag will ensure you've got everything you need as a career woman. You can fit your journals, tablet, paper works, beauty kit, and other essentials. However, it can be off-putting to carry a hideous and gigantic tote back which is why finding a stylish one will keep you looking fab!
This brown-grained leather tote bag from Demellier is a statement accessory that will match most of your girl boss outfits!
New York medium grained-leather tote bag
Ditch the old and boring sleeves and slacks, and embrace your newfound confidence and style by dressing with the trendiest, and fun pieces that will match your strong feminine energy. These pieces will empower you to be confident, and for you to be yourself, regardless of whether you're in a casual setting and eating in a rundown diner, or in a professional setting, meeting with businessmen and women.
Times have definitely changed, and gone are those days when people would look at you oddly for dressing uniquely, and it's certainly wonderful progress towards fashion inclusivity and creativity.