Back-to-school season is here, and you're probably excited to finally see your old and even new classmates. It was a crazy two years of online and Zoom classes, so this time, it's finally your opportunity to enjoy your school or college life by meeting with your teachers and classmates.
Being stuck at home, waking up immediately to online classes, and doing your homework after can get really boring real fast. No matter how convenient it is, you don't get the opportunity to dress up and be creative with your sense of style. Now that it's face-to-face classes, don't miss out on the opportunity to make the most out of these back-to-school fashion trends:
1. Doc Martens
When you think of Doc Martens, you would normally remember their iconic and durable boots. However, they have other shoe styles that are worth trying out like these leather platform sandals.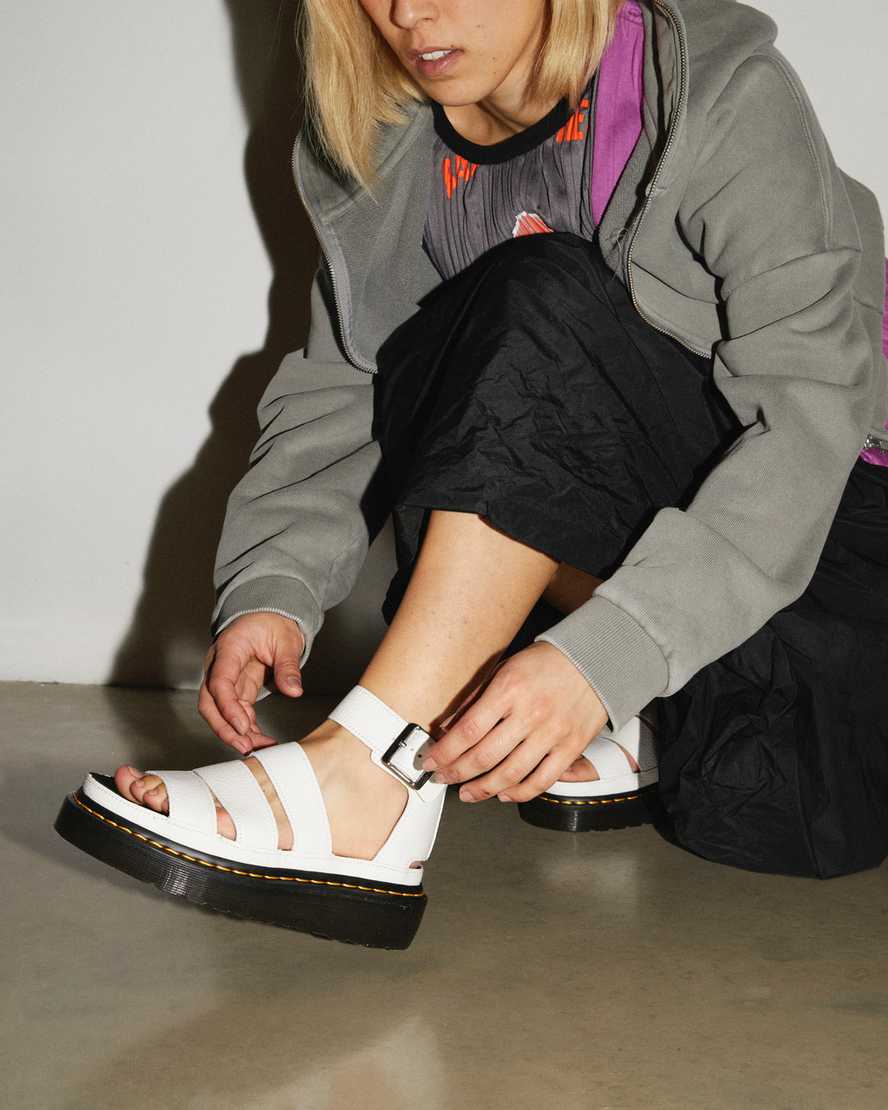 With its high-quality stitching, this is a great everyday pair of shoes to walk around campus. It has a cute strappy style as well that is easy to match with different casual outfits.
CLARISSA II QUAD LEATHER PLATFORM SANDALS
2. Barbie Pink
The Barbie movie will be released next year, which is why even though Barbie is usually for kids, Barbie's influence on our childhood remains. There are different Barbie colors but the one in a bright hue is the most popular for girly girl styles.
It has become a trendy color, most especially among women who embrace their inner femininity. It's a stunning and bold color that screams confidence and positivity. You can wear this color with white or black plain basics so that the outfit isn't too overpowered by designs and colors
If you're not a fan of bright hues, this soft Barbie pink color is just right for you! It's cute as a doll and complements well with most colors.
Barbie is known for her girly and fashionable looks. One way to subtly join the trend is by wearing this fuzzy pink cardigan on top of a basic white blouse.
Fuzzy Cropped Cardigan Sweater
3. Sportswear
Going to school for face-to-face classes takes some time and effort off of your day already. Who doesn't want to be comfortable? Modern athleisure is popular among young adults, and they're not just for sports but for looking and feeling at ease walking around campus as well!
It might look odd to look like you're about to jog, play tennis, or play basketball which is why balance is the key. You can wear your sportswear with your regular clothes, such as your running jacket with a cute shirt.
Sweat-Proof Dresses
Almost like sportswear, sweat-proof dresses are usually those that have moisture-wicking fabric so that no matter how long you stay in school under the hot weather, you'll always look refreshed.
You don't necessarily have to get sportswear, as long s the fabric is water resistant, or great in hiding sweat marks, you're good to go! Check out this wonderful white dress that you can wear while moving effortlessly.
Wide fit – Adjustable nose pads
This season is the era of 2000s-inspired fashion which is why these BVLGARI oversized sunglasses with square edges are a must in keeping your eyes protected going to and from school. It is a chic accessory that you can wear with casual clothes, and it'll automatically upgrade your look.
5. Quilted Jackets
If you live in a cold area, jackets are always a must. However, don't just wear any jackets, try out this quilted jacket that looks trendy and fabulous. Quilt design has always given a cozy and sophisticated aura, making it perfect for you to get back to school.
6. Sweater Vests
Sweater vests are the ideal layer to have on your outfit because you can wear them for both the summer and winter seasons. Since it's currently fall, you can style a sweater vest with long-sleeve tops or blouses to give you a preppy look.
7. Wide-Leg Pants
Like with other early 2000s trends, wide-leg pants have come back in style, and we can't get enough of them! As sexy and cute skinny jeans are, they can feel constricting around the legs. With wide-leg pants, your legs will feel free and fresh while you walk around campus
This pair of plaid pants are a versatile piece that you can simply match with any plain tops or off-the-shoulder blouses. Its plaid design gives it a mature and luxurious look that can instantly upgrade your style.
Out Of Touch Extreme Plaid Pants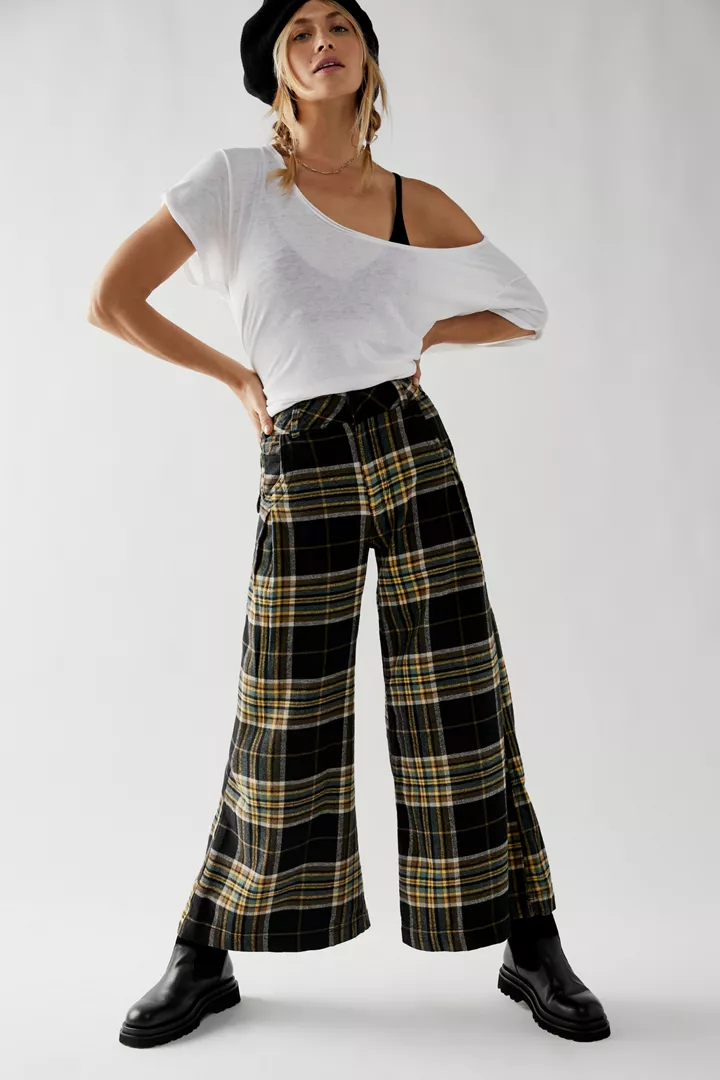 Another back-to-school clothing that you should not miss out on is this pair of horizontal-striped wide-leg pants that will you an elongated figure, and make your outfit look classy. You can match it with business casual tops for a more dressed-up look.
Sonoma Goods For Life® – Wide-Leg Pants
These outfits are picture-perfect for your Instagram feeds, Tiktok videos, and Lookbook! If you've noticed, each clothing piece or accessory is made for your comfort. That's because you've been doing online classes for more than two years, comfort is what you're used to!
Thankfully, despite the laidback style, they're all eye-catching and fashionable! They are quite easy to match with other items, and are sure to make you look unique!