Virtual meetings and online classes are becoming commonplace in our lives due to the development of technology. Looking and feeling your best on camera may increase your confidence and leave a lasting impression, whether you're taking part in an online class or attending a professional meeting. In this piece, we'll cover five beauty tips that will make you appear gorgeous while being filmed for your online engagements. Make a statement and get ready to shine with these straightforward but useful techniques.
Prioritize Skin Preparation – A well-prepared canvas—your skin—is the first step in looking gorgeous on camera. Here are some tips to keep your skin in excellent condition –
Cleanser
Start by giving your face a thorough cleansing to get rid of any dirt, oil, or leftover makeup. To avoid removing natural oils from your skin, choose a gentle cleanser that is suitable for your skin type.
CeraVe Hydrating Cleanser Normal to Dry Skin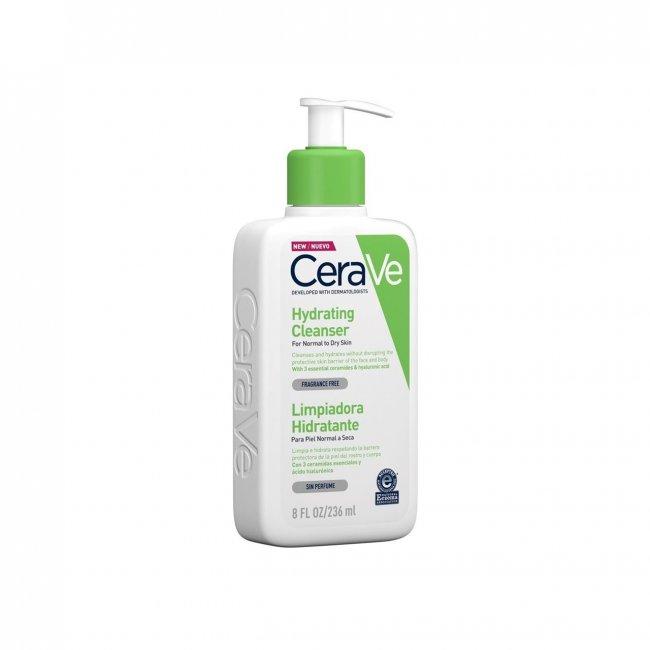 Regularly exfoliate your skin to remove dead skin cells and reveal a more radiant complexion. To prevent over-exfoliation, pick a light exfoliator and use it 1-2 times per week.
REJUVENATING FACIAL SCRUB | ROSEHIP
Hydrated skin on camera appears healthier and more luminous. To nourish and hydrate your skin, use a mild moisturizer that is appropriate for your skin type.
primer gives your makeup a smooth base, hides flaws, and extends the wear of your cosmetics. Choose a primer that addresses your skin concerns, whether they be color correction, pore reduction, or shine reduction.
Brighten Your Complexion – Good lighting can drastically alter how you look on video. To improve your complexion, abide by these suggestions –
Position yourself so that you are facing a window or another source of natural light. The natural light that is soft and diffused casts the fewest shadows while offering the most pleasing illumination.
If there is insufficient natural light, take advantage of artificial lighting. To generate even, balanced lighting that emphasizes your features, spend money on a softbox light or ring light.
Nanlite Halo 16 Bicolor 16in LED AC/Battery 16in LED Ring Light with USB Power Passthrough
Reduce Unflattering Shadows
Place your light source at eye level or a little higher to reduce harsh shadows. Avoid having the light source behind you directly because it may result in a silhouette.
A polished and well-balanced appearance is essential when applying makeup for on-camera performances. Use these makeup tricks to bring up your best features –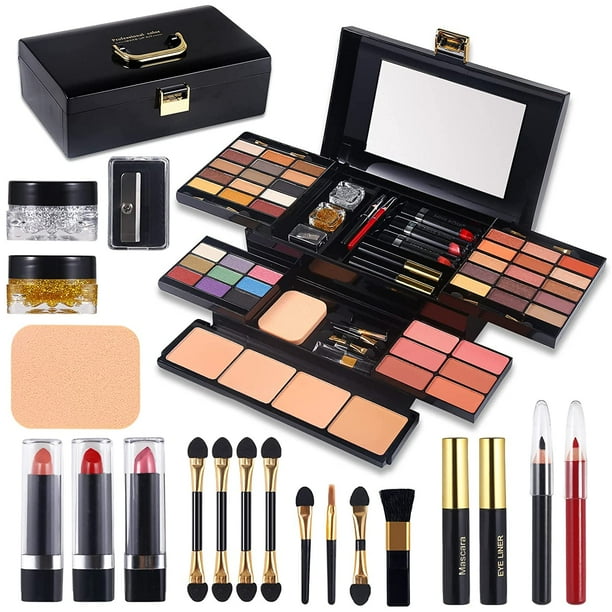 58 Colors Professional Makeup Kit for Women
Use a light, medium-coverage foundation or a tinted moisturizer that complements your skin tone for a flawless base. To achieve an even and natural-looking complexion, blend it thoroughly.
Concealer – Lightly dab concealer on troublesome areas like pimples or under-eye circles. For a flawless finish, lightly pat it with your finger or a sponge.
Defined Brows – Sharp brows frame your face and improve your general appearance. Using a brow pencil or powder, fill in any bare spots while adhering to the natural curve of your brows.
Enhance your eyes by defining them with neutral-toned eyeshadows that bring out the color of your eyes. To give your eyes a more open and vivid appearance, use one or two coats of mascara.
Subtle Contouring – With a little contouring, you can give your face more depth. To delicately sculpt your cheekbones, jawline, and forehead, use a matte bronzer or contour powder.
Natural Blush – Use a blush that looks natural to give your cheeks a healthy flush. When you smile, delicately dab blush on your cheeks' apples and mix it toward your temples.
Lip Color – Choose a lip color that goes with both the event and your skin tone. To finish your look, pick from a variety of lipsticks, lip glosses, or colored lip balms.
Dress to Impress How you look on camera is greatly influenced by your choice of clothing. Use the following advice to select appropriate attire –
Choosing neutral or solid-colored clothing will help draw attention to your face because they are less distracting.
Steer clear of complicated patterns, stripes, and excessively bright colors because they can cause visual distractions on camera.
Dress Professionally – Whether you're attending an online class or a business meeting, dress appropriately for the situation. A well-dressed appearance can make you feel more confident and make a good first impression.
Accessorize with simple, stylish pieces that draw attention away from your attire without being overpowering.
BLACK LONGLINE OVERSIZED CURVED HEM BLAZER
Become a master of your body language and confidence – Looking amazing on video goes beyond just looking good. To improve your overall presence, consider the following advice –
Maintaining good posture will help you come across as professional and confident. Avoid slouching because it could come across as uninterested or insecure.
17. Make Eye Contact – When speaking or listening, look directly into the camera to give the impression that you are making eye contact with others.
18. Smile and Be Expressive – Showcase your personality by grinning and expressing yourself appropriately with your face. It aids in expressing friendliness, approachability, and engagement.
Practice active listening to demonstrate your interest and attention by paying close attention to what others are saying and then appropriately responding.
You can look gorgeous on camera during business meetings and online lectures by using these five cosmetic tips. Prioritize skin care, use the perfect lighting to highlight your complexion, master flawless makeup application, dress appropriately, and project confidence via your body language. In the end, your virtual interactions will be significantly impacted by how at ease and assured you feel about yourself. Accept your individual attractiveness, present your best self, and shine in each online conversation!