Graduation season begins sometime between spring and summer, usually depending on the semester ends. Graduation is a time when students express their sheer regards for achieving a milestone in their lives. It is a reminder of the development they have encroached formerly. It is an important day, and one focuses on looking nice for such a special day, but many don't want to spend money blindly for that day. Rumour has it that one can not look nice in cheap dresses, but is it so? Not really; below are five dresses under $100 for your graduation that you can wear with that cap and robe and what would totally make you stand out.
1. Structured mini dress from Urban Outfitters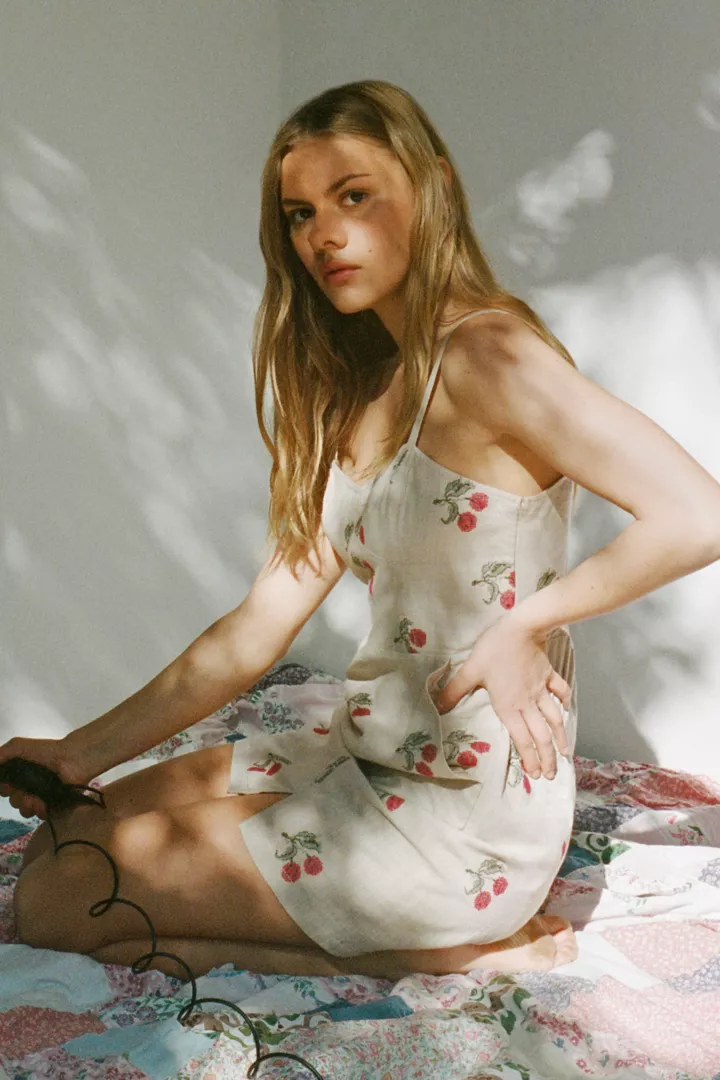 Fitted on the top, this short mini dress is an excellent choice for your graduation. Pair this with a cute pair of shoes, and get ready to pull this dress off with or without a robe effortlessly. Since you cannot carry a purse or anything at graduation, you can use the pockets for your belongings. This indeed is a cheap but chic dress.
2. Mini skirt and bodysuit from Urban Outfitters-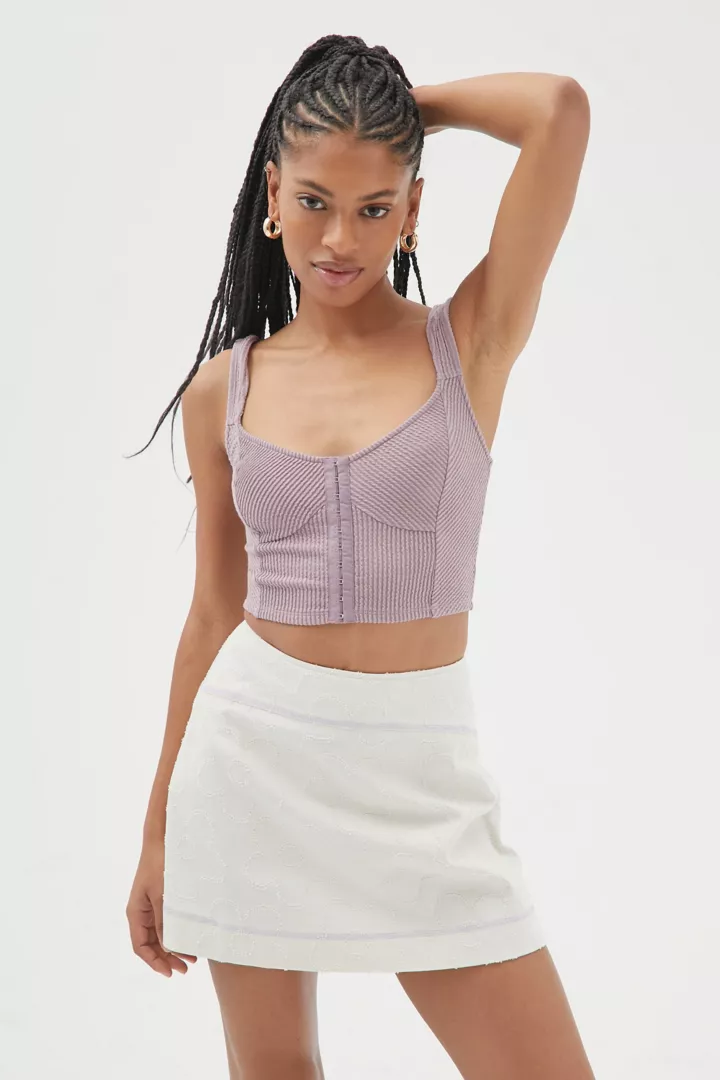 This classic A-line mini skirt and chic staple bodysuit is an attractive choice for the graduation season. One could be experimental and try different colour combinations under the same budget. This is undoubtedly an affordable and elegant dress choice for the day.
3. Bodycon Midi Dress by Lulus-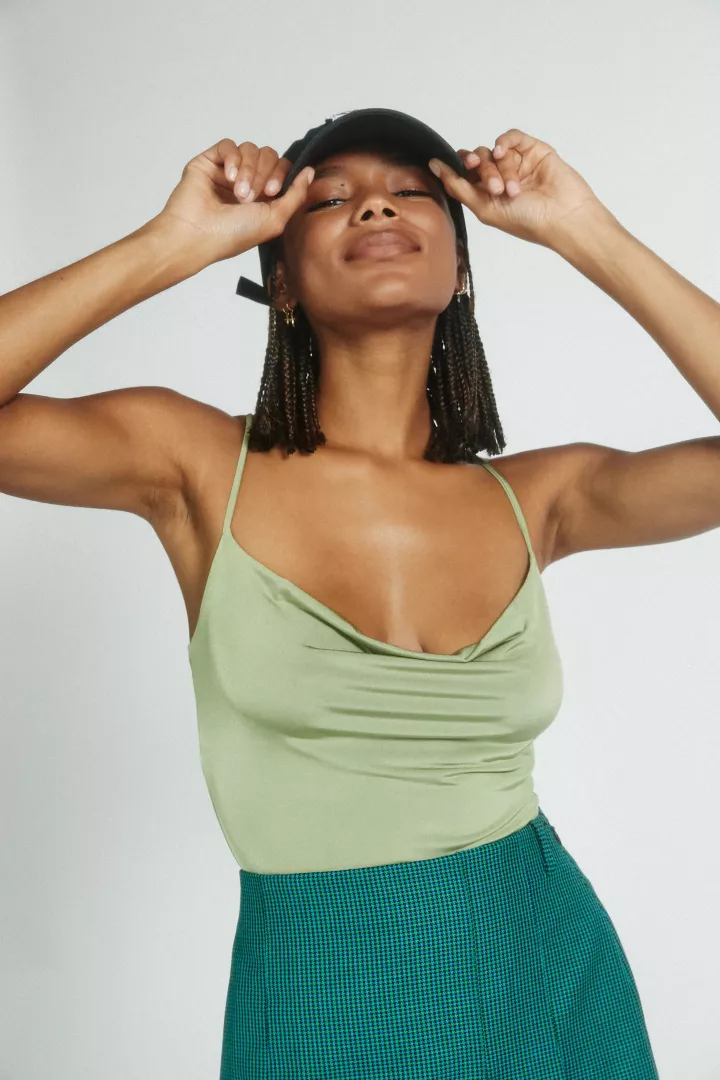 This iconic moment red body con midi dress is a refined choice for a graduation day. This goes on perfectly with a robe or no robe. This pretty dress can look good on everyone, without putting in much effort. Pair this with elegant heels and gracefully get graduated.
4. Backless skater dress by Lulus-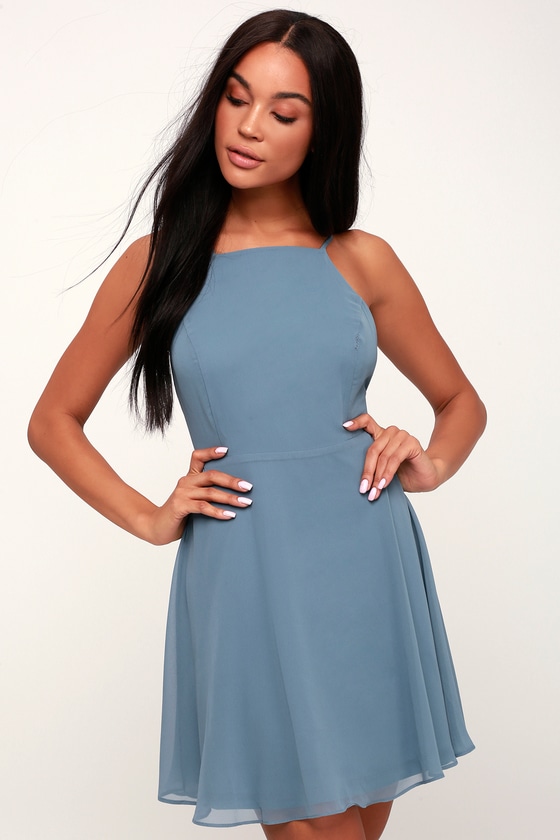 The above Letter of Love Slate Blue Backless Skater Dress is a sober and inciting choice for your graduation. This can go on with anything and everything, protruding you like a picture of grace and elegance. So, pair this with shoes, put on some makeup, let your hair flow and be beautiful.
5. Insert lace jumpsuit by Express-
This Pleated Halter Culotte Jumpsuit is indeed a comfy and high-fashioned attire. With or without a robe, one can flatter others. A jumpsuit is something that anyone can wear and pull off. So why wait? Choose your fit and nip it!
So, these were five dresses under $100 for your graduation seasons. Choose yours, keeping in mind your dress code, if any and buy your best fit without spending much. Effortlessly, look pretty and enjoy your special day with a lovely dress.