You've been working all winter for this first beach trip of the summer… faithfully sweating and heaving at the gym or on the pavement, exfoliating and moisturising away every two days like clockwork… and now its time to pick some Swimwear boutique bathing suits that'll do justice to all that hard work you've put in! If you're determined to find the sexiest possible swimwear to go with your beach bod, we check out some of the top styles.
1. String bikini
String bikini swimwear leaves you feeling deliciously free, with just enough fabric for modesty, and little enough to let those curves shine! The string bikini marked a big social change, with the erogenous zones drifting downwards from the bosom and midriff, towards the upper things and butt. Of course, they don't suit every girl – but if you don't get telltale bulges trying on this swimwear, it can make for a very sexy look!
2. Bandini
Bandini swimwear is composed of a bandeau style top with ordinary bikini bottoms, which can be either string or panty-style. This style of swimwear is a minimal change from a string bikini, but there's something about having your shoulders completely exposed that you makes you feel like a goddess!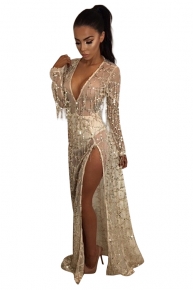 3. Monokini
Of course, you don't really need to purchase a special monokini… simply grab an ordinary swimwear bikini, and wear it with or without the top as you desire (and as appropriate!). Monokini swimwear has an interesting history – it was actually introduced in the late 50s, and the though first design was a plain black knit style, it actually sold out in record time!
4. Cutaway one piece
Your swimwear doesn't have to be barely there to be amazingly sexy – well placed pieces of fabric can highlight curves, smooth bulges and create stunning shapes while still ensuring that a fast moves won't see the whole thing come undone! Cutaway one-piece swimwear has become massively popular in the last decade or so, they suit so many different shapes.
5. Thong bikini
Thong bikinis were actually introduced into the American market by the makers of the monokini – so you can imagine why they were dismissed for a couple of decades! If you've been working those glutes over winter, why not show them off with a thong bikini?
6. Halter bikini
Halter neck bikinis are a style of swimwear that suits so many shapes, and can actually move quite comfortably from sunning yourself with an icy drink, to actually facing a wave without instantly disappearing! There is a heap of variety in the range of halter bikinis, and most ladies end up with one in their swimwear collection at some stage.
7. Tankini
Overexposing yourself isn't always the sexiest way to go at the beach. In fact, covering up can both hide flaws (leaving the rest of the body perfect in your viewers' imaginations!), and set you apart from others on the beach. Tankinis are comfortable, 'safe' enough to swim and surf in and can also be hot, hot hot! You can up the sultriness factor of this swimwear by choosing a low cut style or a deep V neckline.