Denim is a textile that won't ever stop being trendy. We wear it basically daily with our jeans. Some with denim jackets… and some on their skirts. While denim is definitively a textile that we can wear all year round.
And wearing a denim skirt during summer is always a great option. But, how do we feel about them? Some people (who are probably in their 30s now) tend to associate them with high school and Abercrombie and Fitch. But don't worry, that we are not be coming back to the style we used to wear during the 2000s. There are plenty of more grown-up ways that we can wear denim skirts.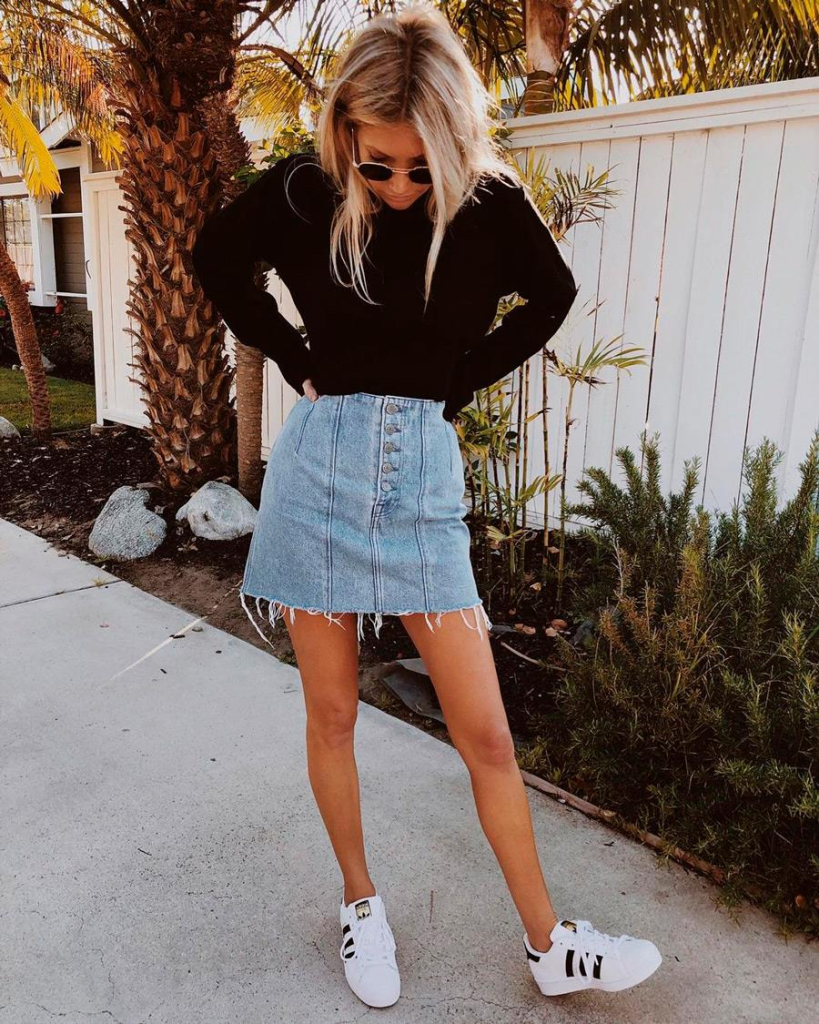 https://www.instyle.es/moda/tendencias/falda-vaquera-como-llevarla-esta-primavera-2021_52196
For example, you can pair a denim mini skirt, which is still cool, with a button-down shirt, maybe chunky sandals or floral blouse, it can make the whole look more sophisticated. Nowadays, mini skirts aren't the only way to go with skits, people are using more and more denim midi skirts.
It might be summer, but it doesn't always mean that you can wear a sweater or a jacket. Nights and afternoons tend to be chillier and it is always good to carry something around to keep us warmer. Here are a few options that you can pair with denim skirts.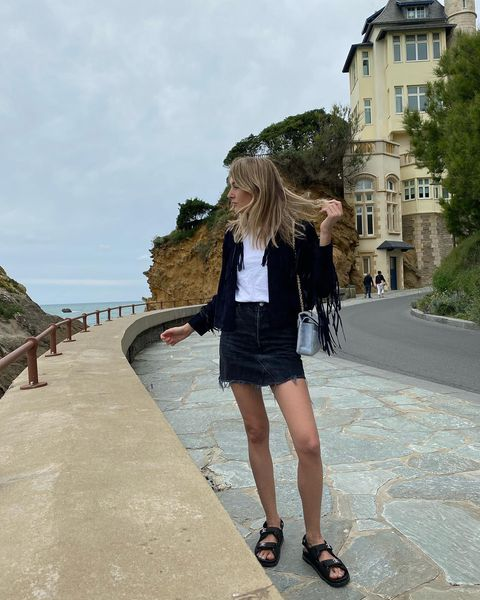 https://www.instagram.com/p/CBQeOLoh0de/
First, a nice tee, it can be white or any other color, depending on the color of the fringed jacket you have chosen. When it comes to the shoes, then chunky sandals here will be the hit.
Another option is a button-down shirt and a cardigan. This option will be nice for those chillier summer days. It most definitively will make you look more grown-up. A pair of boots will be a good choice.
Them, a long sleeve blouse with white shoes is definitively a great option for a more elegant look with a denim skirt. And of course, using cream-colored separates. Because who said denim looks just blue? A kind of monochromatic outfit is always a good idea.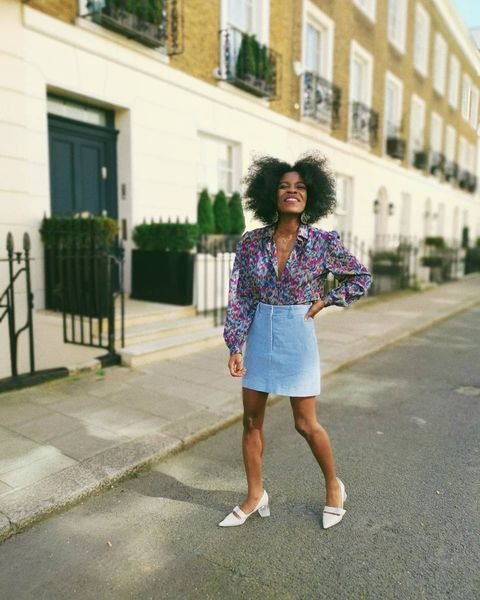 https://www.instagram.com/p/B1oSsxcll8O/
If you are more into a bit of a stronger look, then wearing a tank top with a midi skirt and a pair of black boots will be a great option. The tank top definitively adds a sexy layer to it.
A comfier and warmer look that implies a denim skirt is also pairing it with a light sweater and sneakers. Looking good doesn't always mean someone has to always wear heels or uncomfortable shoes. Actually, sneakers always give a more youthful vibe.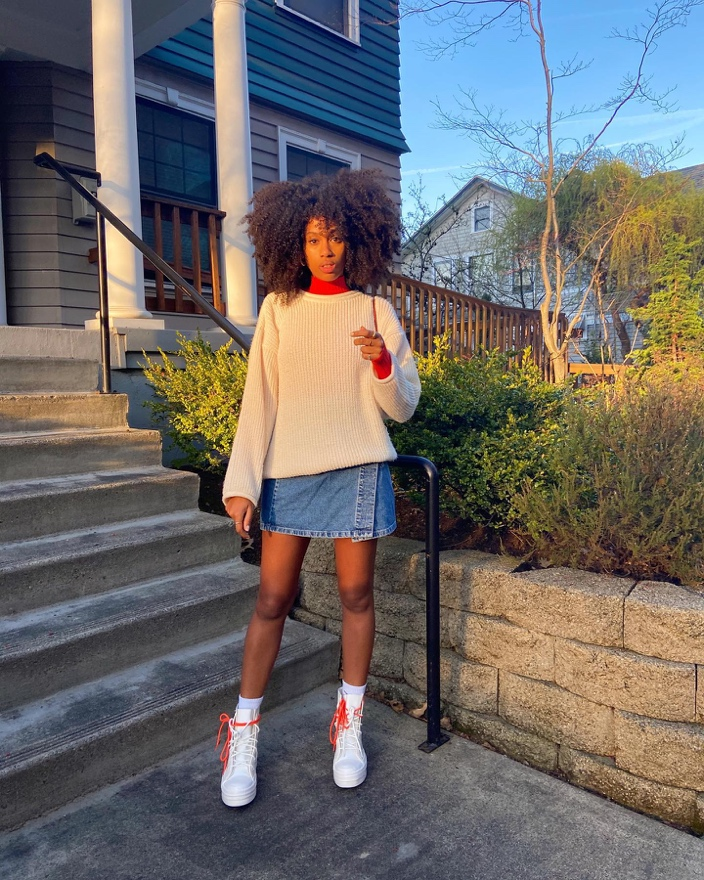 https://www.instagram.com/p/B9sFkVMnh1y/
This might not be much of a summer outfit per se, but wearing an A-line skirt with dad sneakers and a blouse will bring back a retro vibe if you choose to wear them.
If you're more of a rocker girl, then a leopard tank and black boots are going to be a great option not only for the summer but also maybe for attending a nice concert. If the night or day gets chillier, adding a leather jacket to pair the boots will be an amazing option too, to accentuate the rocker vibe you're wanting to give.