Straight from the 90s, square-toe shoes are back in fashion, and the peculiarity of this year is certainly the platform. Spring 2022 smiles on the high heels and wide heels, characterizing elements of the new square shoes.
A baby-style, which finds its maximum expression in the fabulous pastel-colored Mary Janes, and more, but which also passes through mannish and vintage footwear, such as moccasins and sabots with horsebit and embossed stitching.
At this point, we just have to find out which are the most beautiful square toe shoes of spring 2022 and also how to combine them with style. Ready, girls? Keep reading the post!
SQUARE TOE SHOES: INVEST ALL YOUR SAVINGS IN DÉCOLLETÉ AND MARY JANE
Are you deciding what your very personal accessories for the spring season will be? Above all, if you want to make an investment that will transform your every look, we strongly advise you to buy a pair of pumps with a square toe.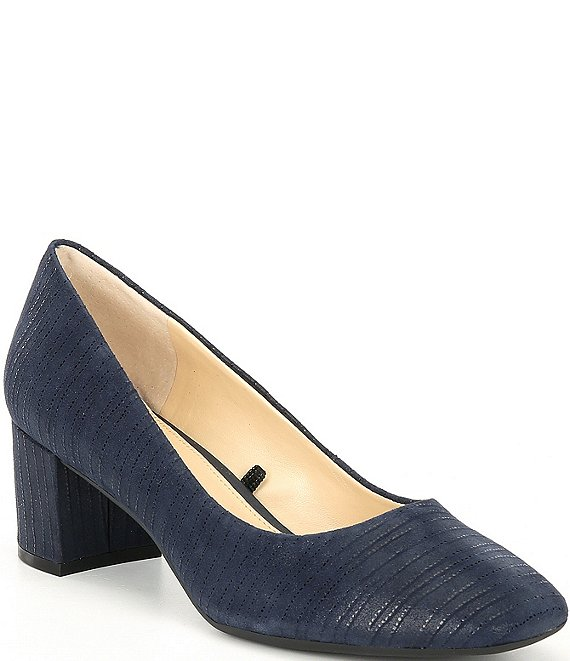 https://www.dillards.com/p/alex-marie-jennica-embossed-square-toe-block-heel-pumps/510853722
And here opens up a very rich range of models, practically all with a vintage allure, which can embellish a basic look or a more particular outfit, depending on what you want to wear one day over another.
Shoes with heels and square toes are a real obsession this spring. They do not have to be very high, on the contrary, usually, the heels are very wide and are around 8 cm.
The difference in height is often kept under control thanks to the platform, which still allows us not to give up a few more centimeters in height.
In fact, it is the décolleté with the platform and square toe that are the real stars of this season, especially the models made in satin.
FLAT BALLERINAS AND MOCCASINS WITH SQUARE TOE
If on the one hand, we have heels, on the other hand, we just don't know how to give up shoes with low square toes.
Which to choose? The selection is essentially made up of two models. On the one hand, we find the ballet flats, many of which are detailed with quilting or material applications.
https://www.next.us/en/style/st759114/710125#710125
On the other hand, however, we discover the square toe moccasins, especially the sabots, freely inspired by the famous Gucci models.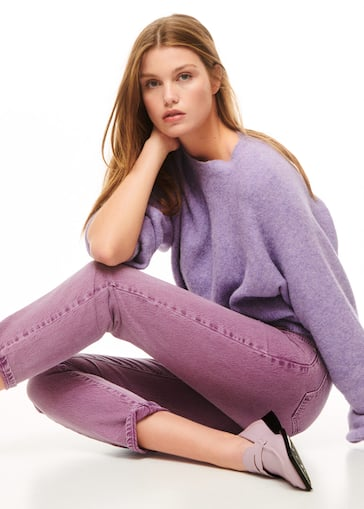 https://shop.mango.com/us/women/shoes-flat-shoes/square-toe-moccasin_27041088.html
SHOES WITH SQUARE TOE: THE SPRING SANDALS
The summer brings us to show our bodies, and we have a great desire to do so with square toe sandals. Obviously in this case they are open, so the detail will be noticed under the toes.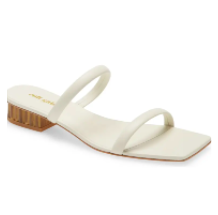 https://www.nordstrom.com/s/cult-gaia-liz-square-toe-block-heel-slide-sandal-women/5848016?origin=category-personalizedsort&breadcrumb=Home%2FWomen%2FShoes%2FSandals&color=900
You will therefore love the open shoes with a wide heel and characterized by an ankle strap.
You will fall in love with the smooth models with a simple, draped, or jeweled band, but you will not be able to resist even the crossed sandals, also proposed in pastel colors.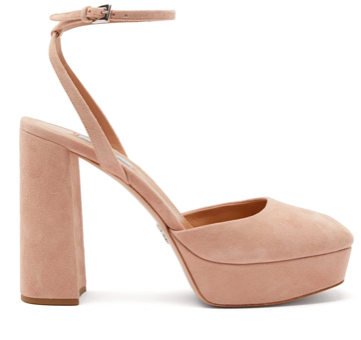 https://www.matchesfashion.com/us/products/Prada-Square-toe-suede-platform-sandals-1362195
HOW TO COMBINE SQUARE TOE SHOES
Finally, we just have to figure out how to combine shoes with a square toe. Are there any tips to follow or rules to follow?
Not really, or rather what is important to remember is that these shoes have a strong impact on the total look, making it decidedly retro.
This does not mean that you cannot wear basic clothing, simply a t-shirt and jeans, but only that these shoes are a detail that does not go unnoticed.
They are perfect under skirts, as long as they can be seen: so make room for minis, but also for longuette and midi skirts.
The same goes for the dresses, among which we strongly recommend the lingerie dresses or even the wide and flared shirtdress models.
Under jeans, they look great, especially cropped ones, which can be tight above the ankle or even slightly trumpet.