A nice pair of sneakers for all-day walking is different from just having stylish shoes. There is a definite need for beautiful, comfy shoes, especially if you're traveling. The shoes you do bring should be extremely adaptable because you want to bring as few large shoe pairs as you can. They'll hold up while you walk miles through a new city exploring, and they'll suit well with your favorite outfits. Or, whether you enjoy going for long walks with friends or getting coffee at home, investing in a beautiful pair of walking sneakers you'd be proud to wear is crucial.
Do you love the look of sneakers but hate how uncomfortable they can be? Well, we have good news for you! There are now a number of walking sneakers on the market that are both comfy and chic. In this blog post, we will share with you five pairs of walking sneakers that we think you will love. So whether you are looking for a new pair to take on your next vacation or just want something to wear around town, these sneakers are sure to please!
I like the way my own feet smell. I love to smell my sneakers when I take them off.
— Says Christina Ricci
Classic Kicks: Nike Daybreak Sneakers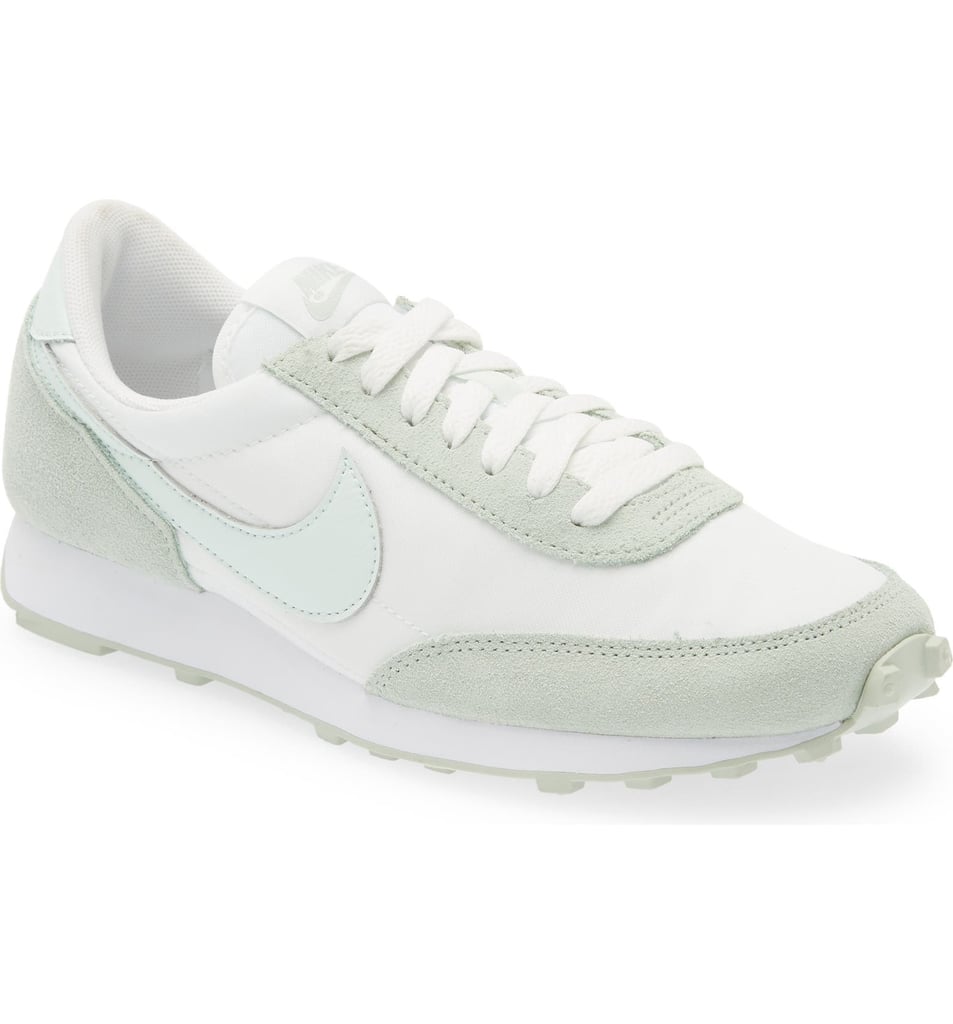 Put on a pair of Nike Daybreak Sneakers and bare some leg. Your clothing would look better with these stylish sneakers. Additionally, they come in 14 adorable colors. We enjoy wearing these stylish and practical white and light green sneakers with straight or wide-leg jeans or a sharp shirtdress. Whether you travel or not, these shoes are a must-have for your wardrobe!
A Chic Runner: Adidas UltraBoost 22 W Running Shoes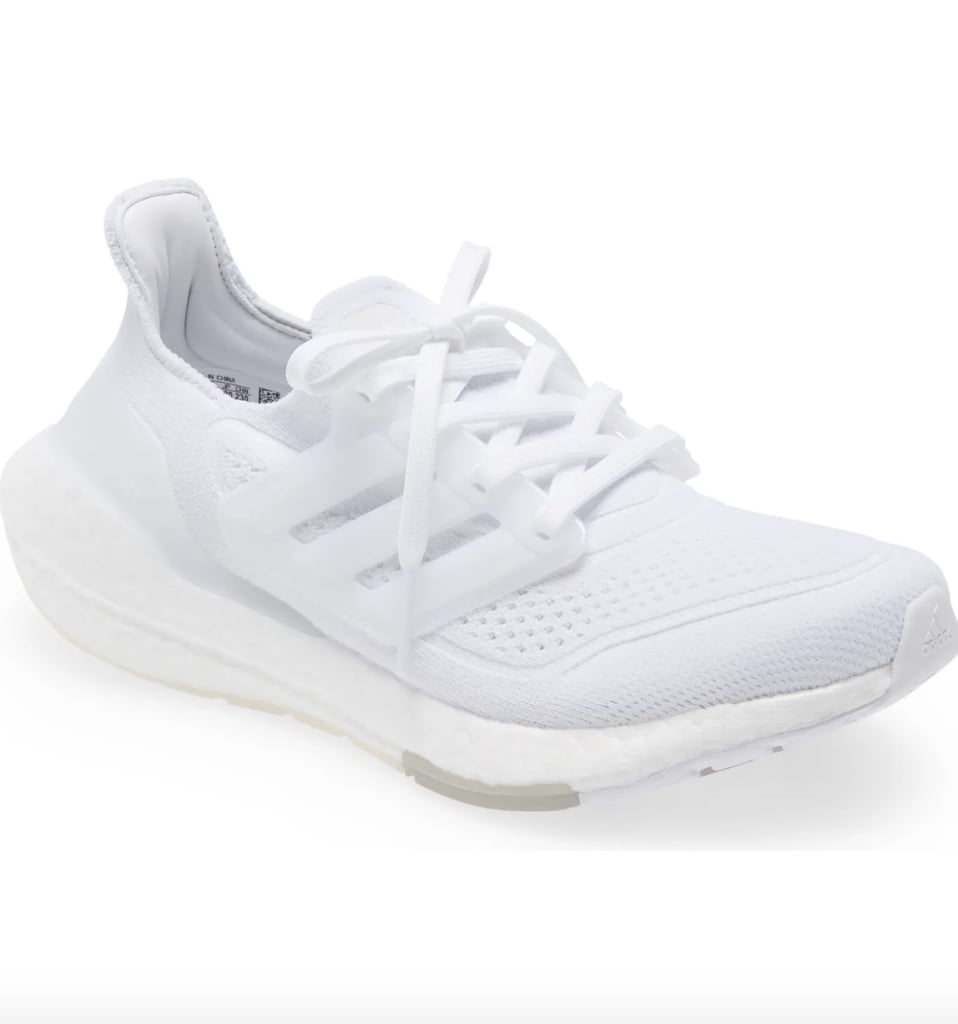 Fashion never takes a break, not even when you're working out. Adidas understands that we want to be stylish while being active, which is why they designed the UltraBoost 22 W running shoes. These shoes are a bestseller for a reason: they feel like walking on a cloud! They also come in many colors, but we think the all-white pair is a classic. If you're looking for a workout shoe that you can also wear out and about, then these are the shoes for you! Whether you are an avid runner or just someone who likes to be comfortable, these shoes are perfect for you. They provide support and style all in one package!
Most Versatile Running Sneakers: APL TechLoom Zipline Sneakers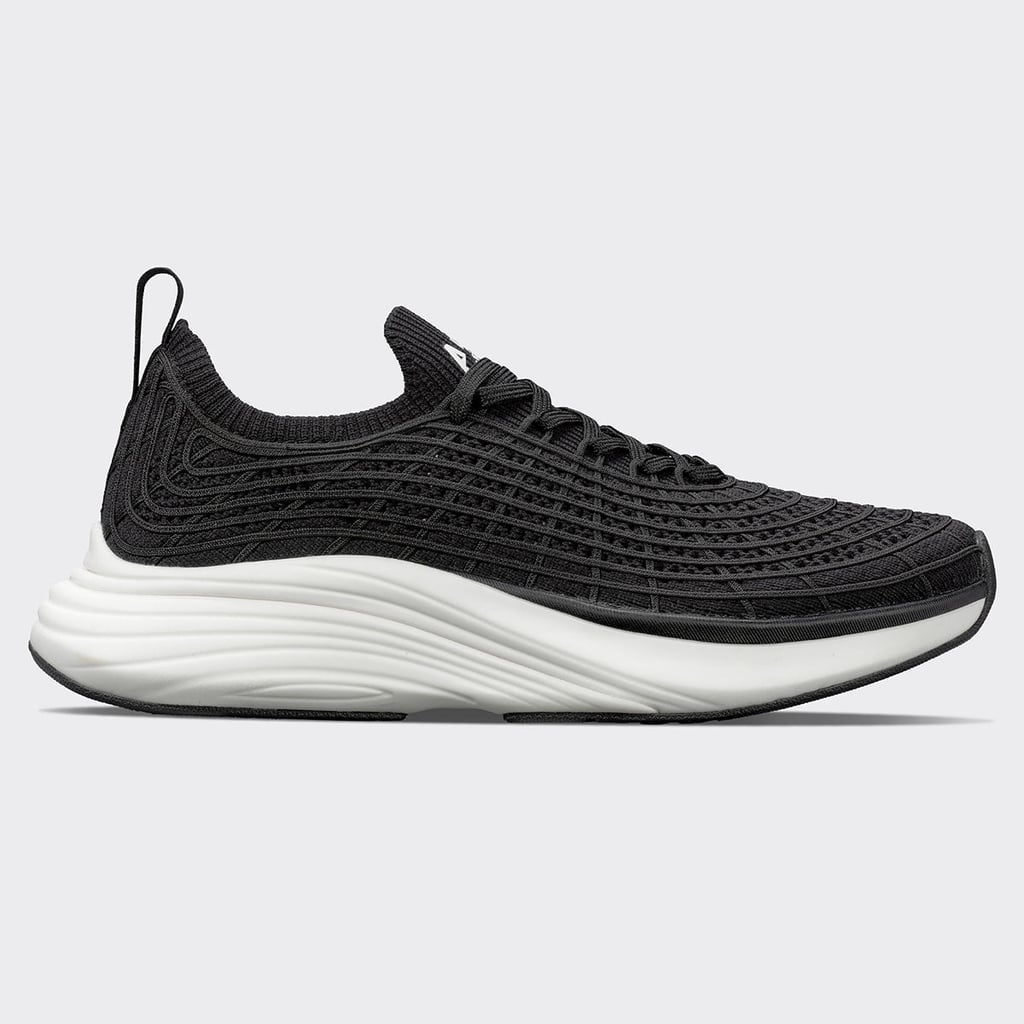 By far, the most versatile running sneaker on the market is the APL TechLoom Zipline Sneakers. They have become a favorite among celebrities and everyday people for their comfort and style. The best part about these shoes is that they come in over a dozen colors, so you can find a pair to match any outfit! Whether you're hitting the gym or running errands, these sneakers will have you looking and feeling your best. When it comes to comfort, these shoes definitely deliver. You may wear them all day long without experiencing foot pain because they are lightweight and offer excellent padding. If you're looking for a new pair of running sneakers, we highly recommend giving these a try!
A Sustainable Runner: Veja Dekkan Alveomesh Sneakers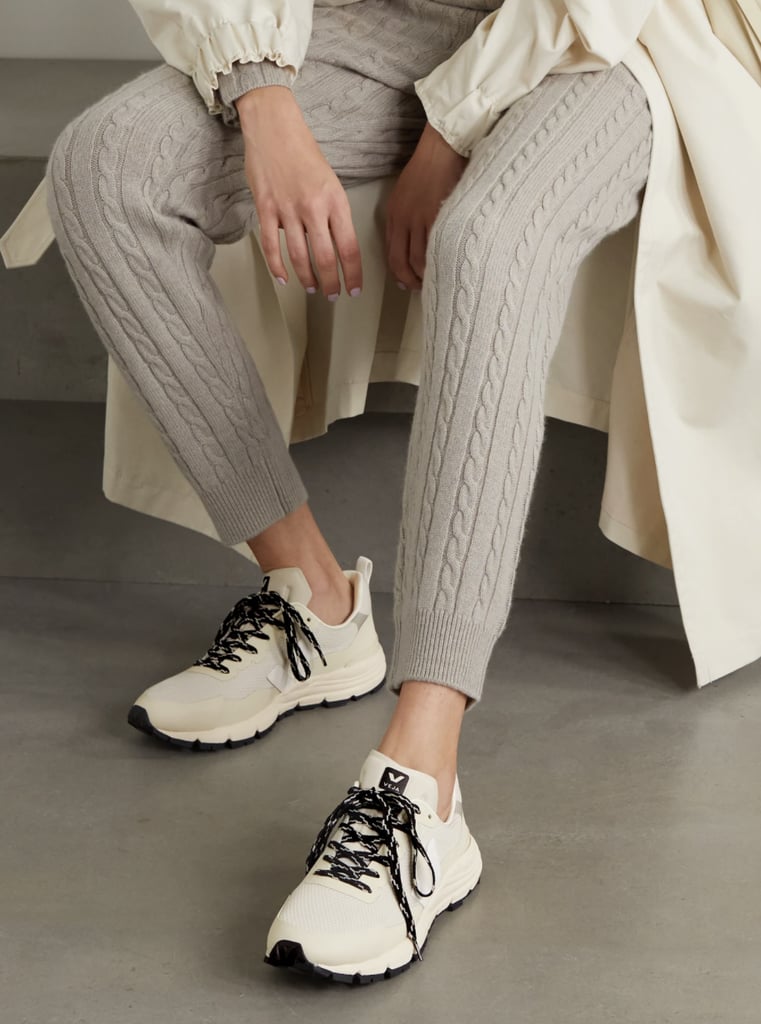 Sometimes all you want is a decent, sturdy running shoe. And in such a scenario, the Veja Dekkan Alveomesh Sneakers come highly recommended. These sneakers are incredibly comfortable and manufactured with eco-friendly materials. This is the shoe for you if you want a pair that you can wear all day. These shoes will quickly become your go-to due to their timeless style and selection of colors. Veja is unquestionably setting the bar for sustainable fashion. These are the shoes for you if you want to stand out with your wardrobe selections!
Shoes with a Thick Sole: Hoka One One Clifton 8 Running Shoes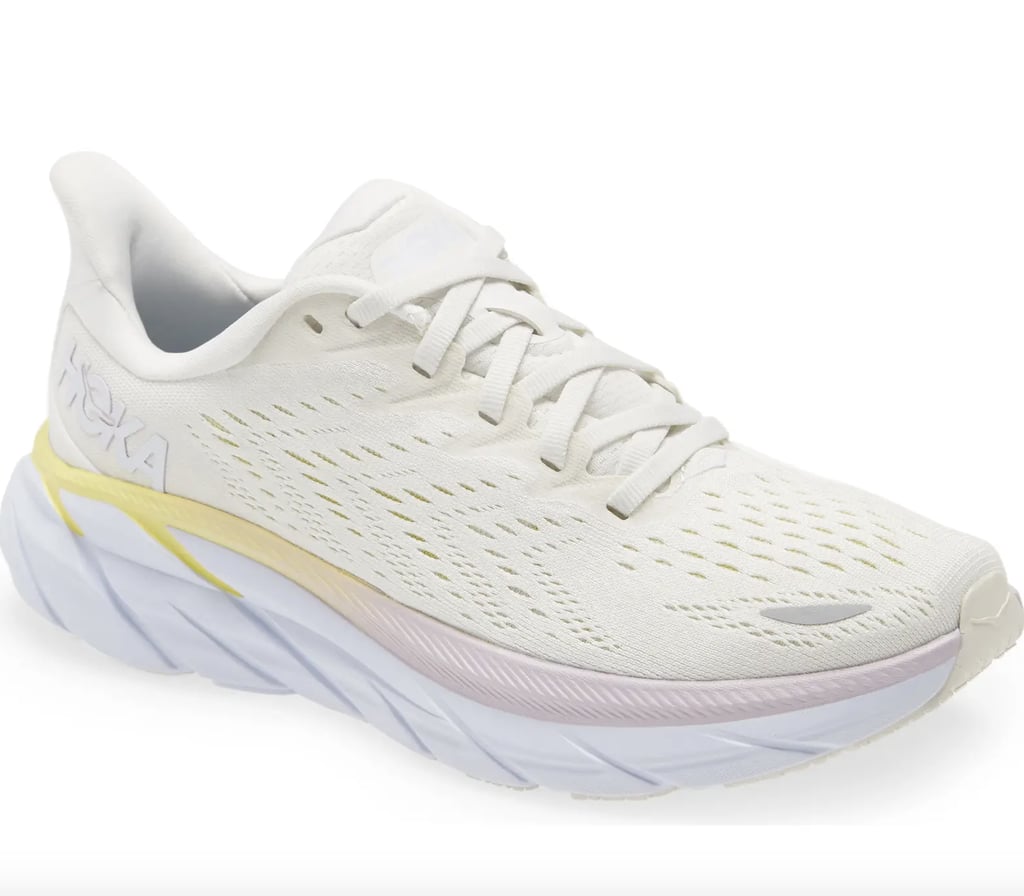 The Hoka One One Clifton 8 Running Shoes are the best option for footwear with a thick sole. Customers gush about how comfortable these sneakers are beyond belief. They are a wonderful option if you want something with extra support because of the thick sole. These are excellent alternatives if you deal with shin splints because they make you feel like you're walking on a cloud. You can be confident that this purchase from Hoka One One will be a good investment because the company is known for producing high-quality sneakers. We strongly advise trying these if you're searching for a new pair of running shoes! You won't be let down!
So there you have it, five of the best running shoes on the market right now! There is a sneaker out there for everyone, regardless of your budget or running style. Be sure to do your research before making your final purchase. And most importantly, enjoy your run!