When the chilly autumn begins to come, the first thing we can do is welcome it by curating our wardrobe. In this season, we need to be more prepared for things that work well to protect from low temperatures. But the important thing is preparing a simple outfit that we can comfortably wear for daily use on any occasion.
This time, I will be introducing a simple outfit for fall, which you can emphasize and use comfortably during this season.
Turtleneck Jumper
The turtleneck jumper is a popular trend that combines a soft and simple touch. If you don't mind wearing this casually, you can layer it with a white shirt or jeans as an inner.
Rib knit material will be perfect and it is a popular knit that can be worn easily with anything. It comes in a thick and great material, so it will be pretty comfortable to wear during cold weather.
Leather jacket
Another simple step to create your fashionable autumn outfit, you try to wear a leather jacket. The material and texture gave a strong impact and made you look classy effortlessly. You can incorporate this jacket into your outfit casually, so you can enjoy and relax while wearing it.
Long coats
A long fluffy coat with a soft feel, and wearing it like a dress with any bottoms will look great for this year. For a delicate look, it goes well with wide pants and a maxi skirt.
To feel more of the autumn vibe, choose a kint or soft material. This can help you protect from the cold, this can be your essential outer layer.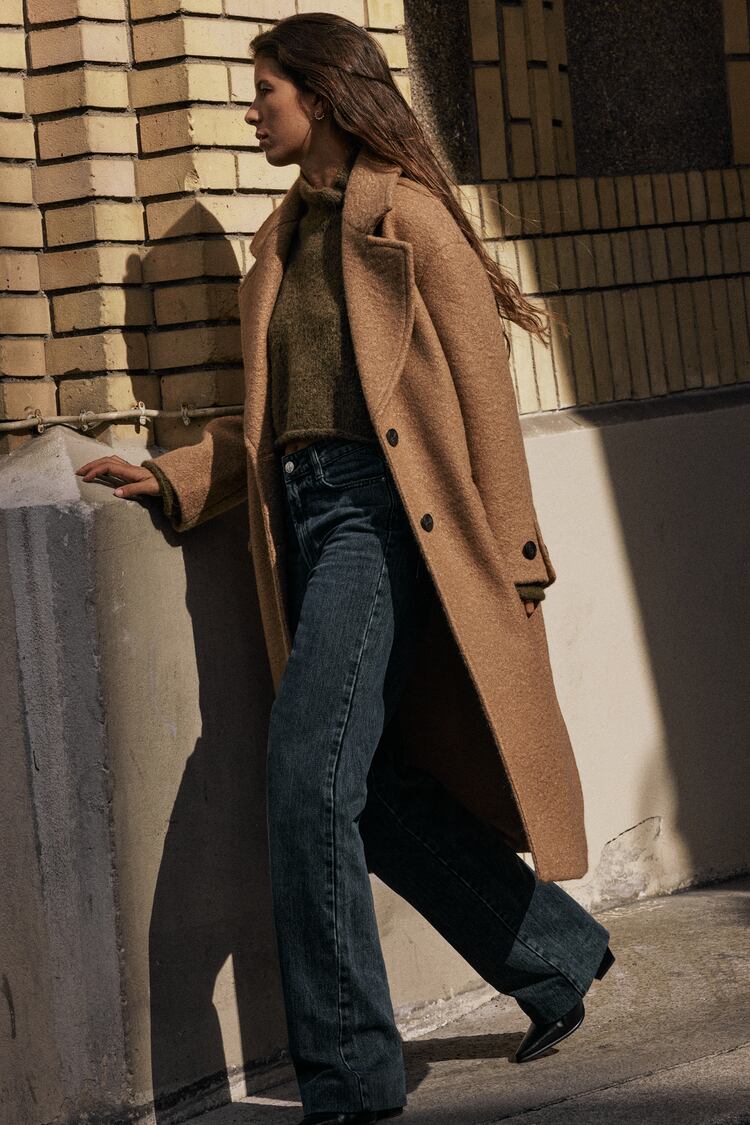 This coat from Zara definitely looks so fashionable and comfortable to wear. The color and material are perfect to wear in autumn.
Floral Maxi dress
A Maxi floral dress with an elegant and beautiful silhouette is a must-have item. This is definitely easy to wear. The cutting and flowy design creates a seasonal feminine impression. No wonder, floral dresses will always be popular among women.
The flared dress is perfect for autumn, and easily achieves a stylish look just by pairing it with low heels. Wear an inner sweater when the weather is getting chillier. This dress is also suitable for formal occasions such as for attending parties or weddings.
Pleated skirt
 A midi pleated skirt will be the mainstay for fall outfits. This item is really great in that you can style your coordinate comfortably and simply with this skirt.
This can be the main character for your outfit, matching it with a simple t-shirt is one of the ways to create it. For a relaxing look, try pairing it with a knit top.
Wide leg pants
Wide pants with a front tuck can create a neat look. You can create many styles with wide pants depending on the mood and atmosphere you want.
These wide pants have a loose silhouette, so I suggest wearing them with a fitted shirt or other casual styles. The loose silhouette instantly creates a relaxed and comfortable look. And, this also goes well with feminine items such as blouses or fluffy knitwear.
High knee boots
Can't be denied that footwear can affect the impression of your outfit. For a simple step, you can wear high-knee boots for your autumn outfits. So having one in your closet is pretty convenient. When it comes to boots, black is the standard color, because it blends perfectly with any outfit.
Kitten Heel Thong Knee-High Boots – Black
Aster Ruched Knee-High Boots – Black
Ballet Flat
Ballerina shoes are a useful item that never goes out of style. This can easily elevate your autumn outfit when you wear a simple outfit.
These Lauren ballet shoes have simple but unique details. When you want to wear a simple and comfortable outfit this can be a great item to wear.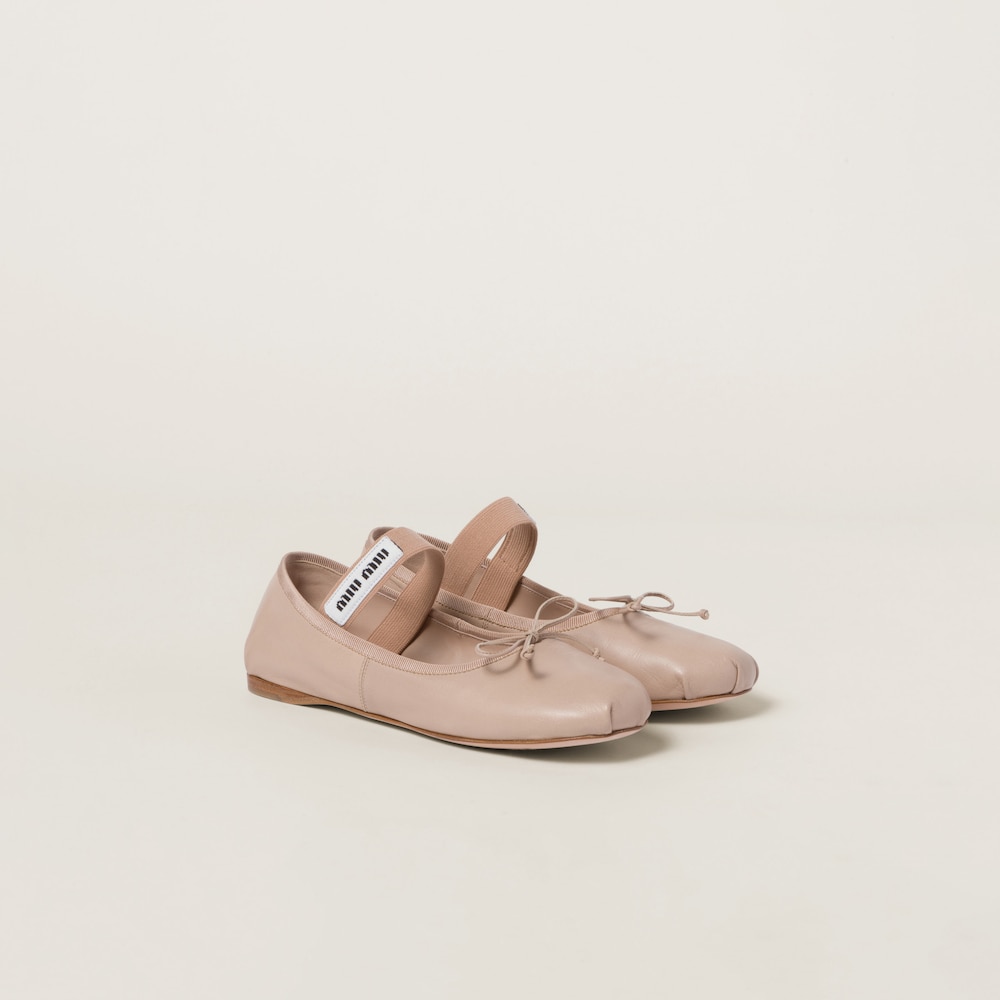 Leather ballerina shoes with bow detail are a perfect choice when you want to create a casual and feminine look. You can pair it with casual outfits or a pattern maxi dress to enhance your feminine side.
Cowboy boots
When you have limited and monotonous clothing, the trick to styling is making your feet become the focus point. It can be easy to achieve just by wearing boots that have a strong impression and have a big impact on your whole appearance. So I recommend wearing cowboy boots to enhance your casual and simple outfit to make it more attractive.