Continuing from last year, this year's Autumn fashion trend doesn't change much. Still full of Various gorgeous clothing or outfits from famous designers. Every piece you can wear comfortably even though the outfits come in unique and vibrant colors or materials.
This year's trend will completely change the atmosphere for your overall look.
Please read until finish to find recommendations for your autumn outfits to rotate your wardrobe items.
Cherry red color trend
Outfits in cherry red color are really booming and must-wear items for autumn fashion. When you are a fashion attention seeker, this color would be perfect for you. This color will make you stand out from the crowd. No matter what kind of outfits you wear, the collection will brighten up your closet. So I recommend having a piece of clothing in cherry red color. It can be tops, bottoms, dresses, or footwear.
For a dress, you can try to wear a wrap midi dress with a cherry red color. A wrap dress is pretty simple and easy to wear and match with anything. You can pair it with high-knee boots and chunky necklaces to highlight your look.
STEVE MADDEN CHERISH RED PATENT
For comfortable footwear, red shoes from Steve Madden can be a good choice. You will fall in love with the vibrant colors and cheerful atmosphere they give. I'm sure they can easily become your essential footwear to enhance your daily look.
Black coat
The simplest and most casual coat in black will always be a popular fashion trend during autumn. This piece can be worn as an outer buttoned or zippered mode depending on your mood and style, so you can enjoy wearing it in a variety of ways.
The black coat can completely change the atmosphere just by adding it to a simple coordinate you wear. Find a sturdy material, so this coat can be a useful item for a long time in all seasons. Because a black coat is very basic, you can easily pair it with any bottom.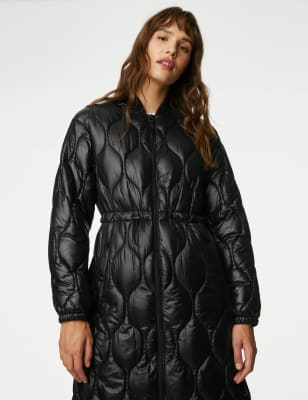 Mark and Spencer Stormwear Quilted Coat
A black quilted coat from Mark and Spencer is such a gorgeous and stylish item to wear to follow the trend. You can wear a monochrome outfit to pair with the quilt coat. Wear a beautiful maxi dress as an inner, and add black boots and a bucket hat to complete your coordination.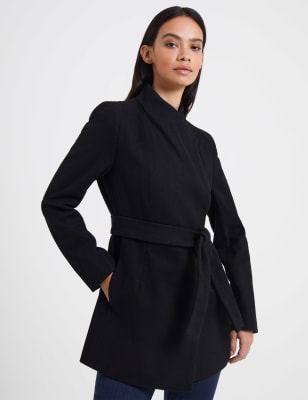 To achieve an elegant and casual look, you can wear a wrap coat that fits perfectly on your body shape. The tie belt will highlight the waist and create a beautiful silhouette. Match this with leggings or tight pants, and don't forget to wear your favorite leather boots.
Classic floral
When the seasons change and autumn begins to arrive and deepen, the trend of pattern outfits continues in women's fashion trends. One pattern you can ignore is the floral pattern, which has become a staple of fall outfits. If you are bored with a monotone design and pattern, this year's autumn fashion brings classic floral design as a trend. On days with autumn temperatures, adding a patterned outfit will brighten up your whole look. The floral pattern features warm colors and a vintage touch, so I recommend keeping one to create a classic look for this autumn atmosphere. At first glance, the floral pattern may seem like a spring or summer look, but when you choose the dark-tone floral pieces, it will be perfect for autumn coordination.
A pretty pattern but bold design can be used in a wide range of situations, from business to casual occasions.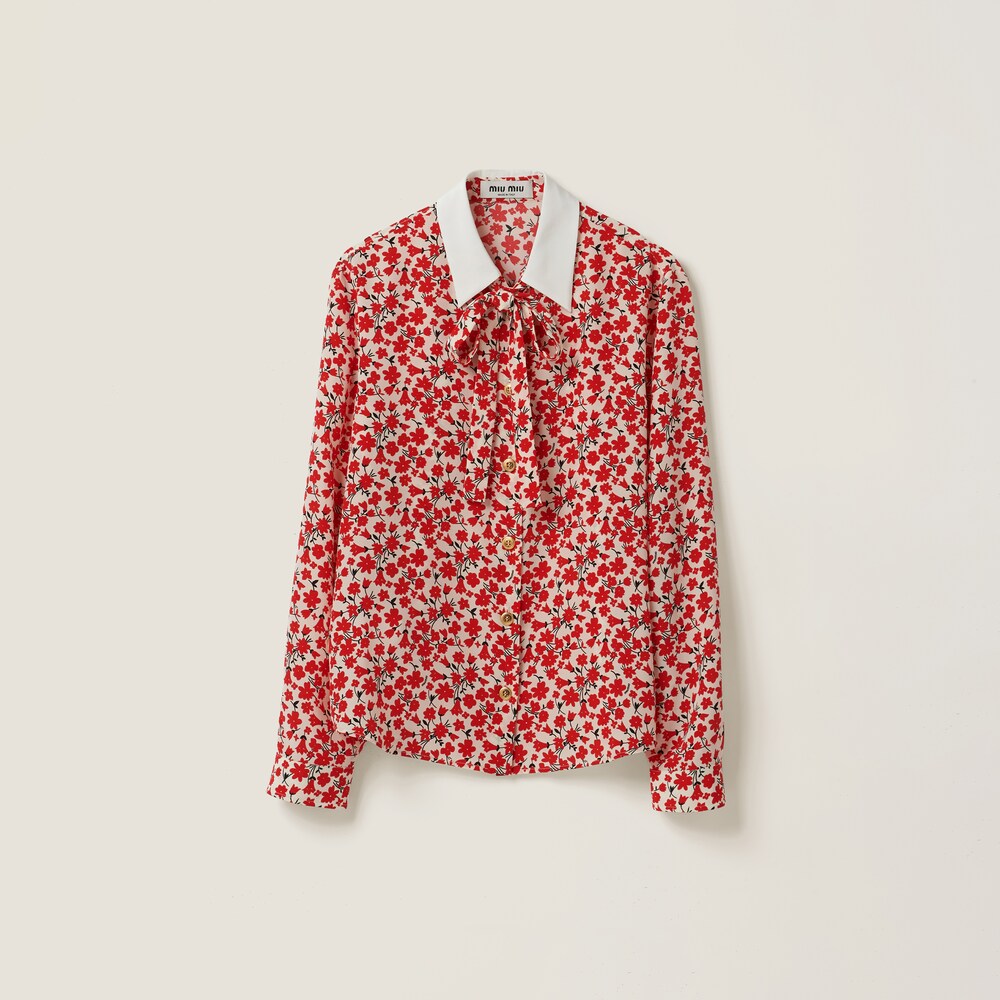 Miu Miu Floral print crepe de chine
The floral collection set from Miu Miu is super pretty and chic. These can be referenced for you who want to wear floral outfits. You can simply match the set by wearing flat loafers and a mini handbag. You don't need to wear too many accessories or jewelry because the floral patterns are already on point.
Metallic footwear
Accentuate your look with metallic footwear for this year's fashion trend. If you really follow the fashion trend, this metallic footwear is a must-have item to add to your autumn collection. Recommended for those who want to enjoy fashion that stands out from others. The metallic color is unique and has a strong sense for fashion items. There are various kinds of metallic shoes you can choose depending on your preferences. If you like to stand out more try wearing pumps, platforms, heels, or chunky shoes. But if you want to keep a cute and feminine look, I suggest you choose flat or mules.
Sandali plateau in pelle metallizzata
The shoes will instantly give a gorgeous and feminine look to your coordinates. The metallic color will go well black dress or skirt. This is also perfect to wear on a formal occasion or just to hang around with your close friends.
Flat metallic shoes will be comfy and simple to wear when your activities are mostly walking around. The metallic shoes from Prada have a simple design but will look so pretty on your feet. The flat is the safest way to wear it because it matches everything.