First impressions are the last impression! It less likely matters the second time you meet a person cause the first impressions of you to tell everything about you and no matter the second you give your best, people will still judge you with your first meet.
Date nights are the most crucial and judging, and we can ignore the fact of looking the best and carrying ourselves with the best outfits that skyrocket the limits of our first impression.
Imagine the other person looking at you as you move closer with your little steps in the restaurant or a cafe to meet them and greet them with charm and elegance.
So never compromise looking and carrying yourself the best on the first-ever date to build the impression that you are the best in the world and nobody can carry the charm that you have.
So to make it all easy and enhance your worth on the first date night, we have brought the best date night outfit ideas to skyrocket your confidence and make you appear the most elegant at that moment.
Best Date Night Outfits for you Elegant Women.
Emmy Denim Skirt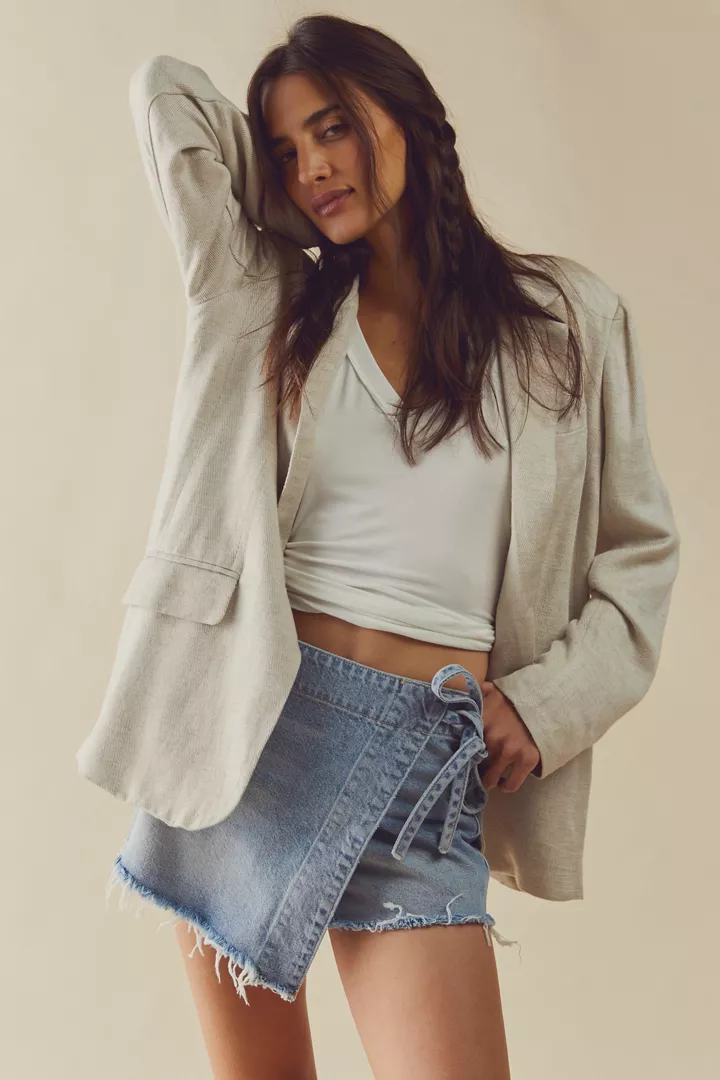 The Emmy Denim Skirt is the perfect balance that gives you a sexy and cute look all in one. If you are one of those women with a slim figure, you surely should go for it as it will suit you to perfection.
The Emmy Denim Skirt will reveal your beautiful body and, at the same time, sparkle your personality with its beauty. So a big thumbs up to this Dress to rock your first date in style.
Long Satin Dress
If you want to portray a peaceful and attractive look on your first date night? Then this long Satin Dress would indeed work wonders for you women.
The beautiful colours and comforting feel would make you feel more confident and would impress the other person on the first date. Comb your hair and give a bit of volume; grab a pair of sandals and sunglasses, and you are good to go.
Hazel's Jumpsuit
If you want to look effortlessly beautiful on your first date? Then this Hazel Jumpsuit is the one which gives an effortless beauty look with its shiny colours and soothing feel.
The Playful print and the pleasant colours radiate your vibe and make you appear vibing and attractive. In case you are getting out on a cold winter night! Grab a copy, and cardi, put it on, and you are good to go.
Curve Love Ultra High Rise 90s Straight Jeans
Wearing jeans on the first date and rocking the entire place is a nostalgic and fun moment! Trust a pair of jeans with some shiny golden jewellery, and it's the perfect combination to impress your partner on the first date night.
Rucked Puff Sleeve Poplin Midi Dress
Pat your shoulder and pull off the dominant look with this puff-sleeved Dress. The blue and white floral print looks amazing and would surely catch attention on date night.
Seamless Ribbed Bra and High Waist Biker Shorts
Dates are not bound to be sophisticated in a restaurant or cafe but can also be outdoor fun activities like going for a bike ride, hiking a trail, going on a scavenger hunt etc. These bike shorts are the perfect cute but practical option.
You can pull off this confidently with your comfortable graphic tee and sunglasses, and you are set to go.
BDG Axel Linen Coverall Romper
If you guys have planned to go for ice cream or a random and casual walk outside on the first date, then a casual romper would look amazing on you.
You can also add a bit more attraction to it with a glimpse of a necklace and a fun hairdo like some cool braids or a sexy ponytail, and it will do the trick.
Floral Embroidered Mini Dress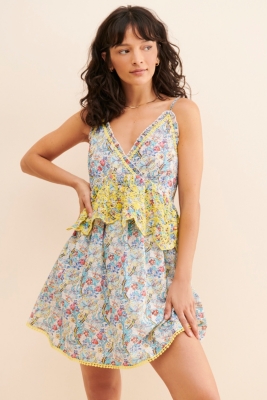 The Floral Embroidered Mini Dress is the Dress you beautiful girls were looking for to glam and spread your beauty on your first date night.
The Dress feels comforting and looks impressive, giving you the most stunning and eye-catching beauty. Your partner would surely be unable to take his eyes off and fall for you on the first date night.
10. Buttoned Crop Top
Suppose you women want to look red hot without too much reveal of the body part! Then this buttoned Crop top is ideal for you, showcasing your sexiness and your navel hotness to do the trick.
Conclusion
I hope we cleared all your doubts to look sizzling and amazing on your first date night. So tuned with us to learn and adapt most of the fashion scene.