Every woman loves to receive good compliments with their unique body. It boosts and enhances their self-esteem and confidence. You'll mostly feel great walking around, especially if you have a nice round booty!
Well, not everyone has an excellent butt shape. It depends on your DNA since you were born, but you shouldn't be too concerned about that because body shapers can lift your butt in an instant.
Here are some of our shapewear that you can vouch for to do the insane job you want for your buttocks! Find out how a butt lifter can change your whole outfit statement.
1. IT MAKES YOUR BUTT ROUND
One of the most familiar thing that a butt lifter shapewear can bring to the table is its ability to make your booty looks naturally round. So wearing your fitted jeans looks sexier with a butt lifter.
Get these seamless high waist shapewear shorts with a comfy and light fabric with a high-waist feature to shape your waist for an hourglass figure too. It has a seamless design, so no one will be able to know that you're wearing it.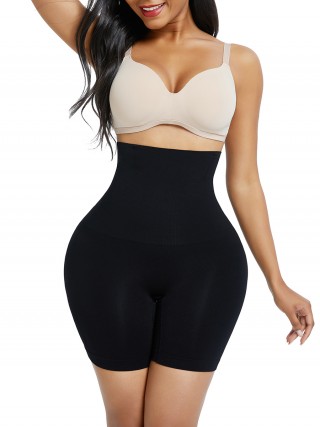 Black Seamless High Waist Mid-Thigh Shaper Shorts Tummy Training
2. IT MAKES YOUR BUTT LOOK BIGGER
Some women prefer to have a sizeable bouncy booty. It is because they have themselves more attractive with that kind of buttocks. How can we deny that fact? That ideals are valid because it makes your figure sexier especially if you're wearing a dress or a bodycon.
An excellent way to achieve that large butt is by having butt-lifting shapewear like this tummy control butt lifter soft-touch! It is one of a kind and can surely get the best figure out in you.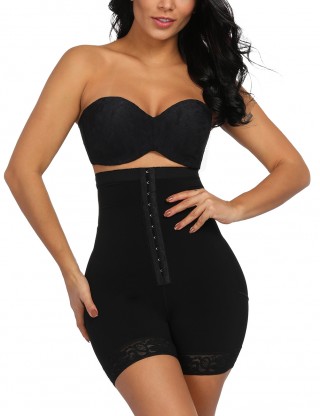 Black Queen Size Lace Hemline Tummy Control Butt Lifter Soft-Touch
3. IT PRODUCES A WELL-PROPORTIONED FIGURE
Looking sexy is about having a well-proportioned body figure. You should aim to have a slimmer waist, a natural booty shape, and a firm leg shape. All of that is achievable with a butt lifter body shaper! Get this high waist open butt shapewear to experience a complete body shaping from your waist down to your legs.
Black High Waist Open Butt Shapewear Shorts Curve Shaping
4. IT NEVER WEARS YOUR MUSCLES DOWN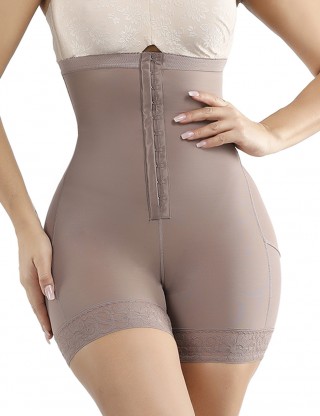 Brown Large Size High Waist Plus Size Butt Lifter With Hooks
Training your muscles is an excellent way to achieve a sexier body. However, it means that you should let your muscles adjust to the kind of shape your butt-lifter shapewear is making. Who knows, maybe you won't need to wear butt-lifting shapewear anymore in the future?
An excellent example of a butt lifter that you can wear is this plus-size high waist butt lifter with hooks, essential in ensuring that the shapewear will stay in place while giving your abdomen and tummy firm control.
5. It Makes Any Clothes Look Good on You
If you have some unwanted belly fat, you'll never be going to enjoy picking up your clothes. Instead, you'll be stuck in using specific garments that you think are better for your shape! That shouldn't be the case, have butt-lifting shapewear so you can try out lots of clothes without worrying about your figure.
This rear lifting shapewear seamless slimming belly shapes your figure nicely so you can have the luxury to wear any clothing that you want!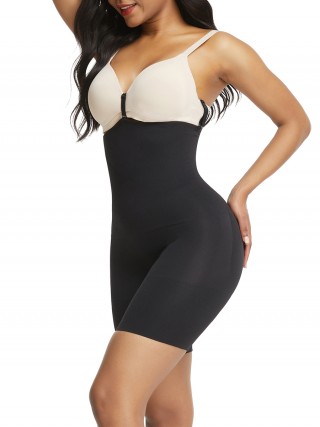 Black Three Buckles Rear Lifting Shapewear Seamless Slimming Belly
It is delightful to see yourself going around confidently because you have what it takes to be! So don't deprive yourself of having a good body figure with the help of shapewear wholesale.