Being a fashion diva doesn't mean you have to wear extravagant clothing or shimmering jewelry. Wearing something simple can also make you look trendy and fashionable. It depends on what type of choices you are making. Just grab those old clothes from your wardrobe and mix and match to get the desired results. It's that simple. Here are some ideas to help you dress casually and yet look like a fashion star.
Don't throw away the simple white tees in your cupboard. Take the ripped jeans and pair them with these white or grey t-shirts or shirts. Then put on the best cargo printed jackets you can find in the market. This will complete a casual, every ay look for the young ladies.
Fit and flare dresses can make you look slimmer than you are. But that also depends on the pattern or color that you are wearing. Take a simple, small checked cotton fabric and stitch it into a fit and flare dress with a medium width belt. You can go beltless too. Checks instantly add the needed glamour to the casual attire.
To improve your fashion game, buy hoodies or sweatshirts that have attitude quotes printed on them. This displays your confidence and pairing them with suitable tracks will make you look ready instantly. The quotes can be anything that will attract the eye of others and how you carry the outfit will decide your fashion status.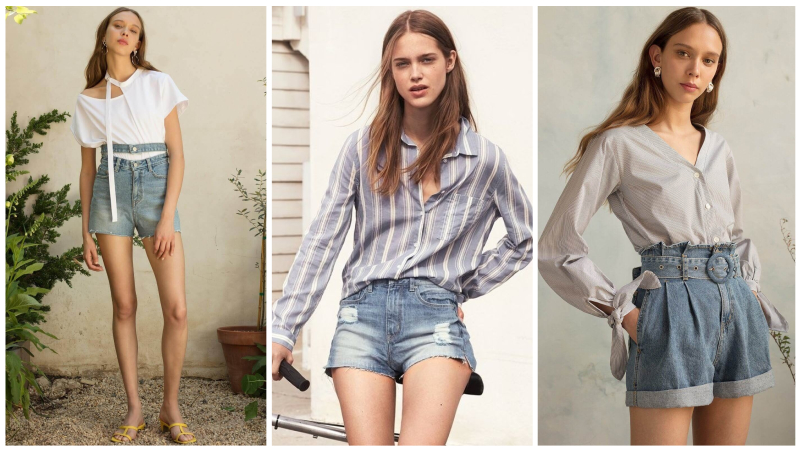 I am biased towards ripped denim shorts. These have a special charm that will leave anyone looking cool and perfect. Pait it with a good crop top or a white shirt. Pairing the formal shirts with denim shorts is a cool idea. especially when you are giving that formal shirt a rugged and unruly look. I'd say unfold the collars and keep it up if it is necessary.
Lastly, pull out those high waist tights from your wardrobe. Pair them with a neck tight black t-shirt and extra-long shrug. This is a great winter attire or something you can wear while going to Starbucks. It will suit most of the women out there.