No more cold weather today! It is officially the start of the Spring season and a new way to prep our outfits in the wardrobe. You probably have the hangover from your puff jackets and coats so it's time for a new and refreshing style of dresses, don't you think? Most of us had been waiting for this moment as the spring weather offers a lot of fun under the sun. Yet, how difficult it might be, dressing up this spring from winter is as easy as you may think.
Come and get the coolest ideas on how to prep in warmer weather right at this moment. Explore the limitless boundaries of what your dresses will offer this season through us and enjoy dressing up!
High Heel Boots With A Pink Midi Dress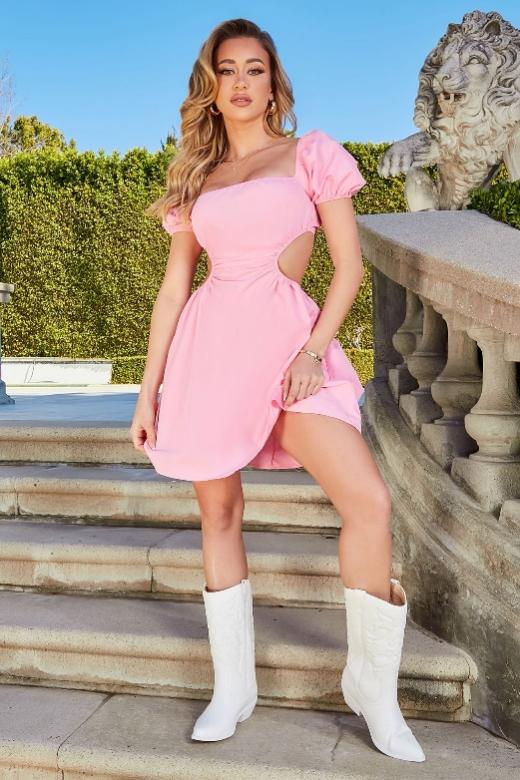 Looking back to what we always wear in winter, we can say that no one can get outside with snow pouring down without boots. So to speak, we love to see boots in style even in summer! Having to choose a perfect top with stylish boots offers a unique dressing style such as this tea midi dress in pink. The combination of this midi dress and white boots is so simple yet elegant and sexy. If you're fun with showing some of your skin, which is comfortable in summer weather, then this midi dress with a low neckline and above-the-knee design is perfect for you!
Your cup of tea mini dress – pink
(shop at https://www.fashionnova.com/)
Jeans Is For Every Season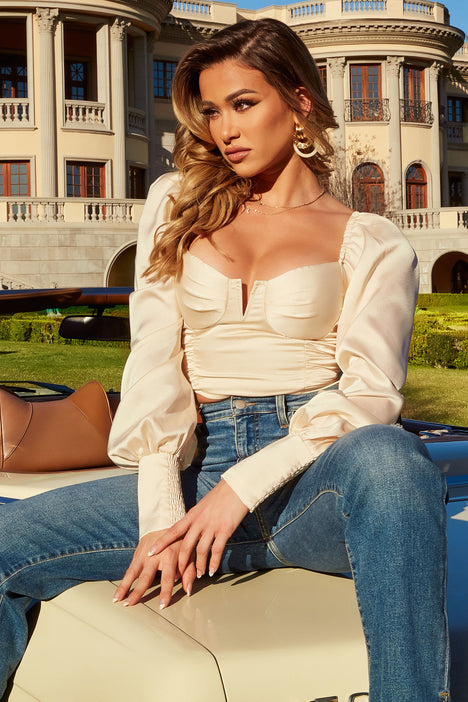 No more debates here as "jeans" will always be perfect in any season, whether it's winter, spring, or summer. If you dare to show off in jeans, then you must be confident with the tops you'll going to wear. Try this tempting blouse in champagne, with its padded bra and shoulder puff sleeve to elegantly look cool in summer. It is indeed becoming the constant reality that "jeans" are suited in all ages, seasons, and years!
So tempting blouse – champagne
(shop at https://www.fashionnova.com/)
Dare To Wear A Coat In Summer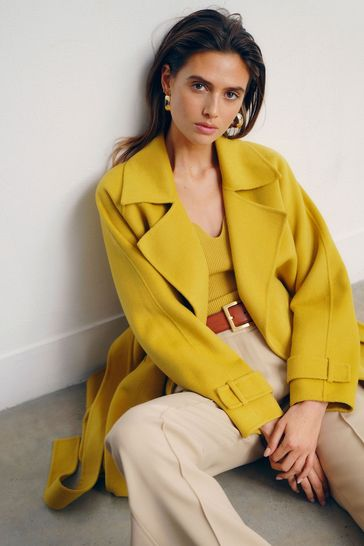 Summer weather is when we often realize how excruciating the sun may become! The heat and humidity limit the options we have when it comes to choosing the kind of dresses we can wear. Thus we often go for a comfortable and sweat-wicking dress, yet having a coat with a proper combination of outfits even in summer is stylish and cool. Make sure to wear a thin inner layering with your coat such as a sleeveless or crop top to do the trick!
Reiss felo belted blindseam coat
(shop at https://www.next.us/)
Be Cool With Your Shorts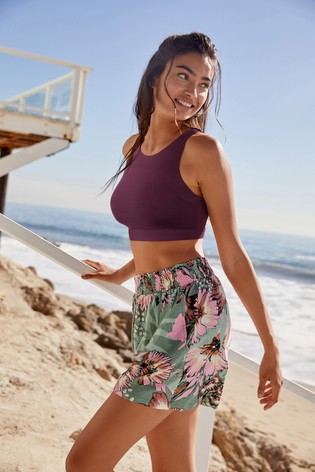 Now that the summer season is officially coming to life, outdoor activities such as swimming at the beach are becoming everyone's top on their bucket list. Yes, wearing our shorts in winter is for inner layering but we can openly have them in summer. Whether it be indoor or outdoor, having trendy and stylish shorts and tops is a cool and fun way to spend the season. Of course, having a variety of shorts that you can ramp around this summer is an opportunity to bring out most of your inner-self reflection for the season.
(shop at https://www.next.us/)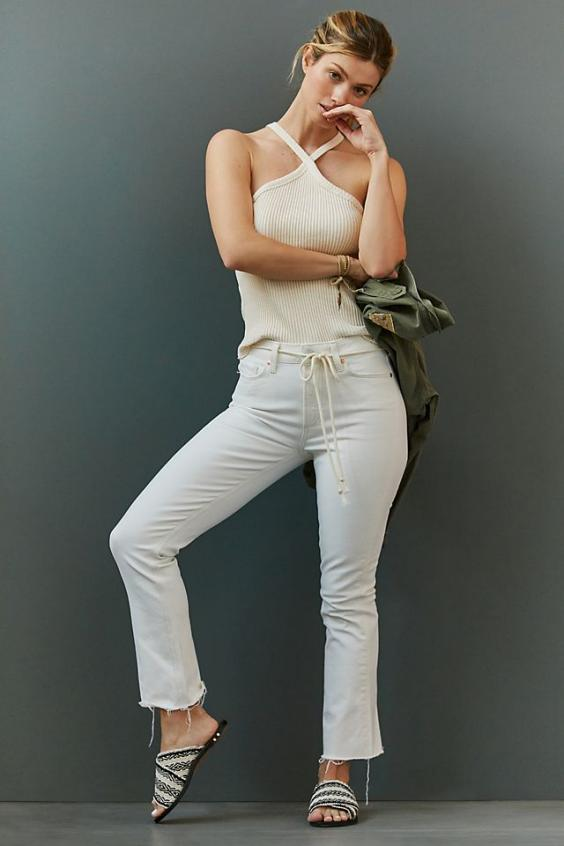 Time To Reveal Our Crop Top
If we will go with comfortable tops in the summer season, a crop top will always be in someone's wardrobe. Know why? The comfortability and appealing design in one is what every ladies aim to wear every summer and that's what a "crop top" brings to the table. It is can easily pair with many outfits such as jeans, skirts, and shorts to create a fashionable look. Regardless of what others may feel about crop tops, it is sure to bring out the sexiness side in you!
Paige colette mid-rise cropped flair jeans
(shop at https://www.anthropologie.com/)
Go For Some Set Clothes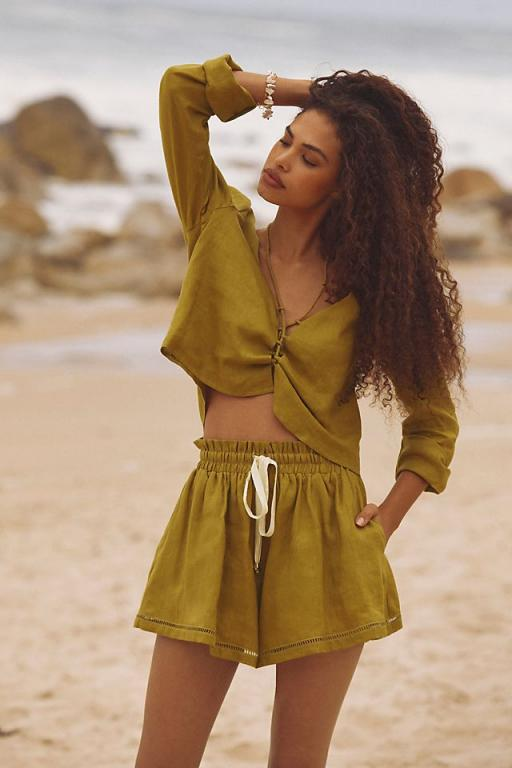 Get a nice feeling grip from the fabric of this breezy ayla short set when at the beach. Since the summer season is waving to the fondness of the waves at the sea, this outfit is your perfect get-away clothing to wear. The lightweight fabric is comforting to your body while exposing some of your body for a more daring and appealing look. A perfect outfit for warmer weather without sacrificing the style and the fashion vibe!
(shop at https://www.anthropologie.com/)
Ripped Jeans Is Still In At The Hood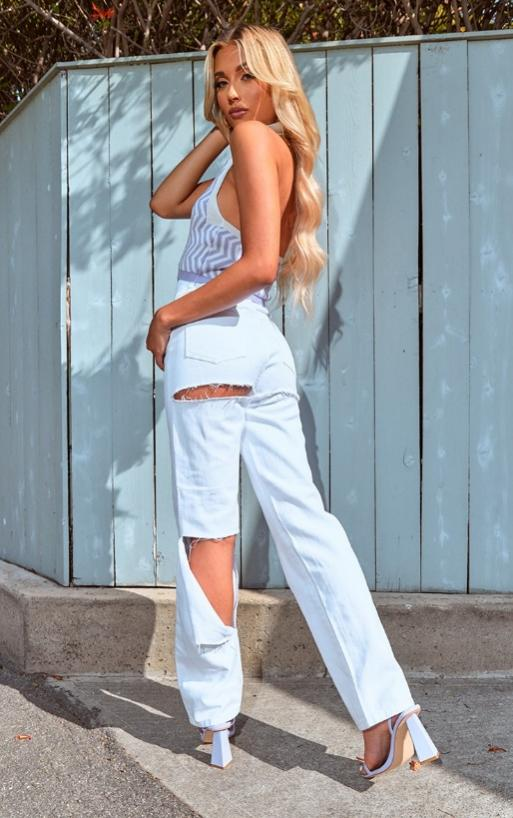 These rip-long leg straight jean offers great ventilation to feel relaxed and comfortable, especially in warm weather.  You can have it with blue matching tops and ankle sandals with a few accessories to complete the get-up! Mostly, you have these ripped jeans in winter but it is more matching in summer. Depending on the occasion, you can choose a more formal top. These ripped jeans are so versatile that you'll never worry about what to wear along with them.
White double bum rip long leg straight leg jean
(shop at https://www.prettylittlething.us/)
Cardigan Even In Summer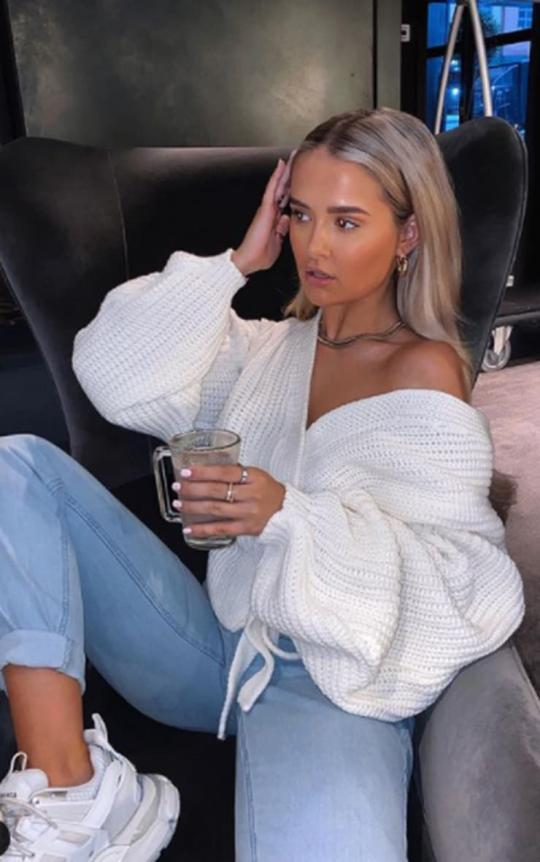 Who loves to wear a cardigan in winter? Probably most of us have some in our closet to combat the cold weather winds, right. But who knows, this chunky tie waist cardigan can also be your summer outfit style with jeans and sneakers. It has a long sleeve design, belt, and deep neckline which is perfect to have a daring overall appearance. Copy and wear this style as you plan to go to a party or simply when shopping.
Cream chunky tie waist belted cardigan
(shop at https://www.prettylittlething.us/)
IN CONCLUSION:

Changes in our season don't necessarily mean changing and vacating our past dresses. There are some winter clothes that you can still hang around with even in summer that are still comfortable and stylish with proper mix and matching. We hope that this article will help you decide on what clothes to wear from winter to summer! And as one of many fashion enthusiasts, every season is an opportunity to grow with our knowledge about fashion.