The fashion brand, Kate Spade, is one of the premium fashion houses leading the game of fashion and curating new styles captivating the public eye. One among the many products it produces and releases is it's eye captivating bags. Bags from Kate Spade are known to be extremely durable, comfortable and remain high above the mark. So during this End of Season sale, grab the bag based on your calling with the best deals. Here are a few best bags from the brand that you can get in this sale.
1. Making it mine customisable Camera bag glitter pouch
This pouch is available in lilac and silver colours with exquisite designs imprinted. The pouch is small and fits in all of your accessories. The best thing about it is that you could put all of your things in it and use it as a purse or else you could use it to hold a few important things and put it inside a bigger bag. Its miniature size makes it look more cosy and attractive.
The bag is made of Italian leather lined by faux micro suede and not to forget the Kate spade logo! It also has an offer of easy returns and two day shipping if you are purchasing the product online.
2. Margaux Medium Satchel
This bag from Kate Spade is meant to impart a more feminine look to the individual handling it and elegance to the outfit. It is of a slightly tinted baby pink colour with edges perfectly curved and handles made to fit the look perfectly with an adorable colour palette.
Within itself it encloses zipper compartments that assist you to partition your accessories or articles stored inside your bag. The capacity of the bag is huge and you could use it for your long journeys or a day to the office.
The bag is made up of refined grained leather and it could hold your classic iPad, iPhone along with your wallet or handy notebook.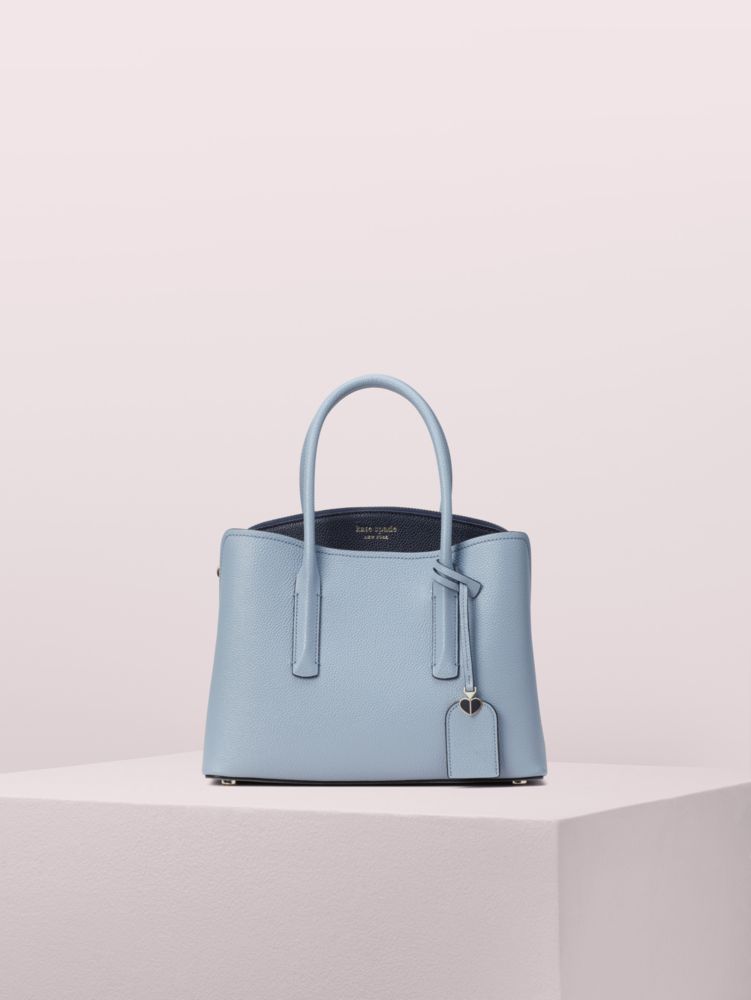 3. Astrid Medium Crossbody
This crossbody bag is the look everyone craves for. Making you look younger while successfully fulfilling your outfit's needs, this bag is a whole deal. The crossbody is of classic colours such as crystal blue, peach Melba and green jay. The days when you feel like you don't want to carry around a lot or you are on a free outing, this bag is your perfect companion. Not that it makes the best Instagram blue pictures !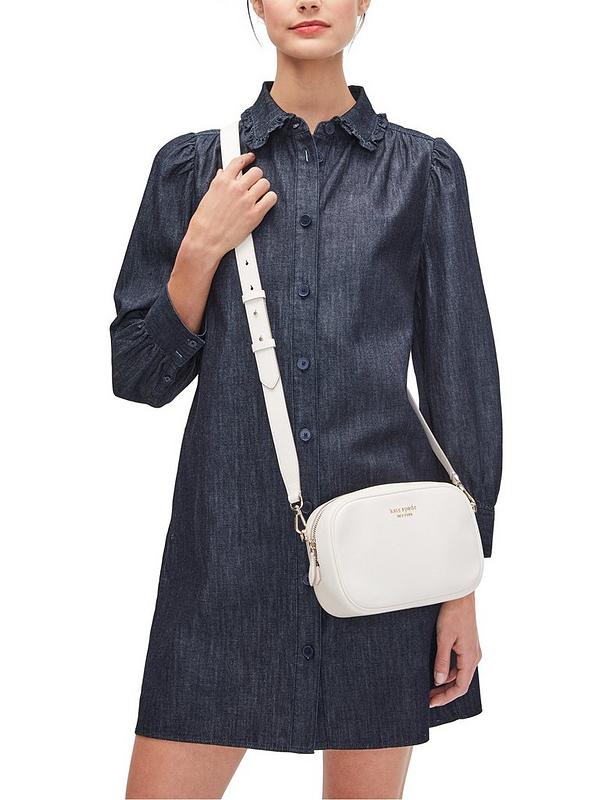 The bag is made of pebble leather with a faille lining and has another zipper in it to store your valuables.
4. Croc Embossed mini top handle bag
The Florence Croc bag is on a whole different profile and empowers your style with the power it holds. It completely levels up your outfit and curates the boss lady look. But the biggest deal is yet to come. You can pair it up with anything such as a power suit or a gown or a jeans tee and you could kill it in every way possible. In addition to everything in the bag, its deep evergreen colour is what gives it this stardom.
Made out of croc embossed leather, it has provisions for a side strap along with its classic top handle.