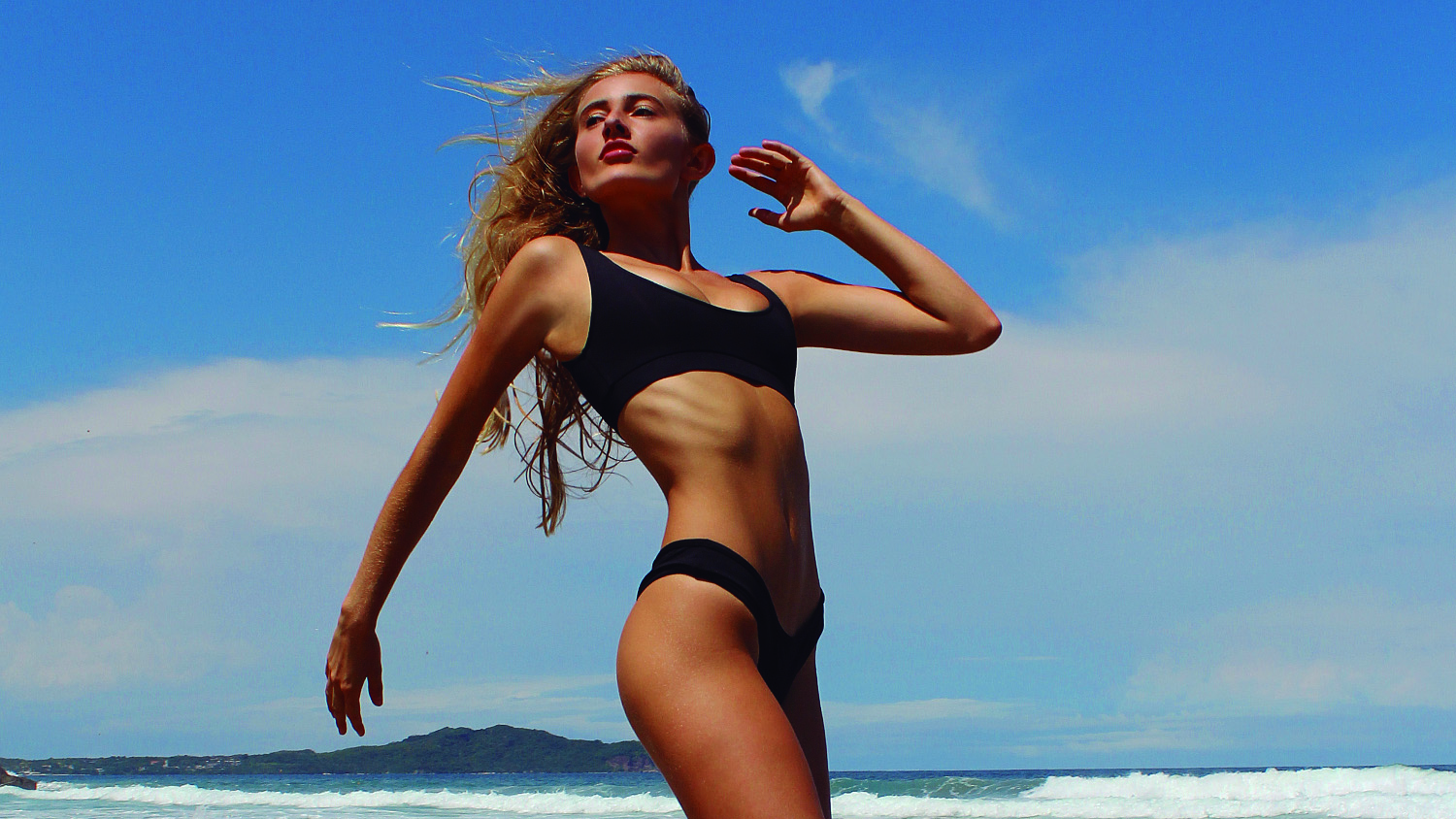 Skyler Woodcock (a young swimwear designer raised in Punta Mita, Mexico) launched earlier this week her first collection ENERGY at Curve Las Vegas, an annual lingerie and swimwear exhibition held at the Mandalay Bay Convention Center, Las Vegas, NV.
Woodcock revealed that Lindsey Alt of Alt Creative Agency will exclusively represent Skyler Swimwear to international retailers at the annual tradeshow. "We're so excited to introduce Skyler Swimwear's ENERGY collection at Curve Las Vegas, and we couldn't ask for a better representative for the brand," she said. "Alt Creative Agency truly understands ENERGY's fresh appeal and has the professional bandwidth to reach key buyers."
Clean, cohesive, effortless; this collection inspires confidence and creativity. ENERGY makes finding your flawless fit refreshingly uncomplicated. You can choose from five tops and bottoms, each smartly engineered to flatter your natural curves. Three vibrant hues – cherry red, white, black – become a canvas for creative expression.
Skyler Swimwear is assured, sophisticated and sexy. It's the perfect travel companion. Smart engineering aims to flatter any figure by lifting in all the right spots. Monochromatic color palettes become bold backdrops for whatever suits your mood.
While this is the first time Skyler Swimwear is being offered on a global scale, the line enjoyed immediate success with a soft-launch in exclusive shops along Mexico's tropical Riviera Nayarit, Punta Mita, earlier this year. The collection is available at Belen del Mar, which has three locations: Plaza Ollín Punta Mita, Sayulita and La Isla Shopping Village; as well as at Kupuri Beach Club inside the gates of Punta Mita.
About Skyler Woodcock
Skyler Woodcock grew up in a swimsuit on the beaches of Punta Mita, Mexico. Drawn to fashion at an early age, she quite naturally aspired to create her own swimwear line. Skyler's design ambitions started to take shape two years ago resulting in ENERGY, the first collection from Skyler Swimwear introduced this summer. Born in Beverly Hills, where she spent her early childhood, Skyler recently returned to Southern California to attend Loyola Marymount University. She is a Communication Studies major.