Stacey Solomon has been enjoying a sunny holiday away with her two boys – and shared a beautiful bikini snap on Wednesday with her usually inspiring attitude. "Nature = the prettiest backgrounds. No filter needed. Loving my extra fold over tummy lines this year, they look like a six pack wahoo! Winning! Happy hump day xxx," she captioned the smiling snap, which saw her posing in front some pretty bougainvillea florals.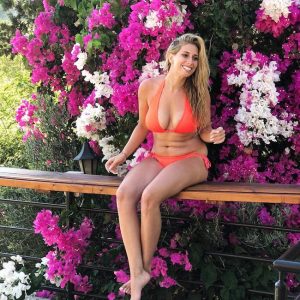 The Loose Women star's loyal fans were quick to comment on Stacey's post, with one writing: "You are an inspiration for young girls and young mums," while another said: "Looks good in a bikini doesn't give a…. what everyone else says. @staceysolomon wish I had your attitude."
Earlier in the week, the star also took to Instagram to post a photo with her sons Zachary and Leighton – but while it all seemed picture-perfect, she admitted it had actually been an effort to get the snap. She wrote: "Sunsets and silliness. When you look pretty calm and happy, but the truth is u had to grab your babies and put them into an armlock to get this picture, it's one of about a thousand!"
She asked her followers: "Is anyone else' kids totally OVER photos? I just wanted a sunset holiday memory pic and it became a WWE sequence. To rub salt into the wound I just looked at my sisters sunset pic with her two daughters and it's AMAZING."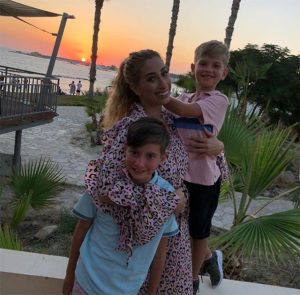 It's not known where Stacey and her family are holidaying, but the gang seem to be having an incredible time. The TV star took to Instagram Stories to share some videos of the very choppy sea, and her son Zachary, ten, being buried in the sand. "Where's my baby gone?" Stacey was heard saying. "He's lost his body," a child is heard replying in the background. "What in the world?" Stacey laughed back.