This holiday season makes way for getting into some cozy and comfy outfits and staying at home and relaxing. What can be a better way to do this than wearing extremely comfortable and chic loungewear. Feel luxurious and glamorous at the same time when staying at home and spending quality time with your family or just relaxing. From joggers to cardigans, and stylish and casual sweatshirts we have selected the cozy and chic essentials for a comfortable time staying at home and relaxing. In this article, we have mentioned some of the most comfortable stays at-home outfits.
1. Rib-Knit Cardigan By Mango
This ribbed knit cardigan is a soft, wool made cardigan that has a round neck. This cardigan is button-free and has fluffed up sleeves. Dropped shoulders with full sleeves and fitting cuffs, this cardigan is smart & must buy the product. It keeps your body warm and cozy in the cold winters at home.
2. ASOS DESIGN Hooded Sweatshirt Dress
This knee-length dress is hot pink in colour and has a fixed attached hood. This comfy oversized hooded dress has drop shoulders and full sleeves which is perfect for wearing at home and during bedtime. This cute yet comfy can be worn casually at home or even outside your house for doing some grocery shopping too.
3. High-waisted Joggers
These are made from cotton and recycled polyester and are very tender and comfortable to wear. These joggers are high waisted and have elastic for the waist with side pockets. These joggers are soft and tender on your legs, making daily workout activities very easy to perform. The sturdy joggers will not even rip easily and can last very long.
4. Long Satin Kimono Robe
This long kimono robe is soft and gently drapes on your body. The belled 3/4 –length sleeves and tie belt make it easy to carry. Moreover, there is a unique pattern at the bottom of the robe too. This v neck kimono robe is light weighted and very easy to put on. The floral print adds to the beauty of this flowy dress.
5. Long Sleeve Maxi Dress Bohemian Style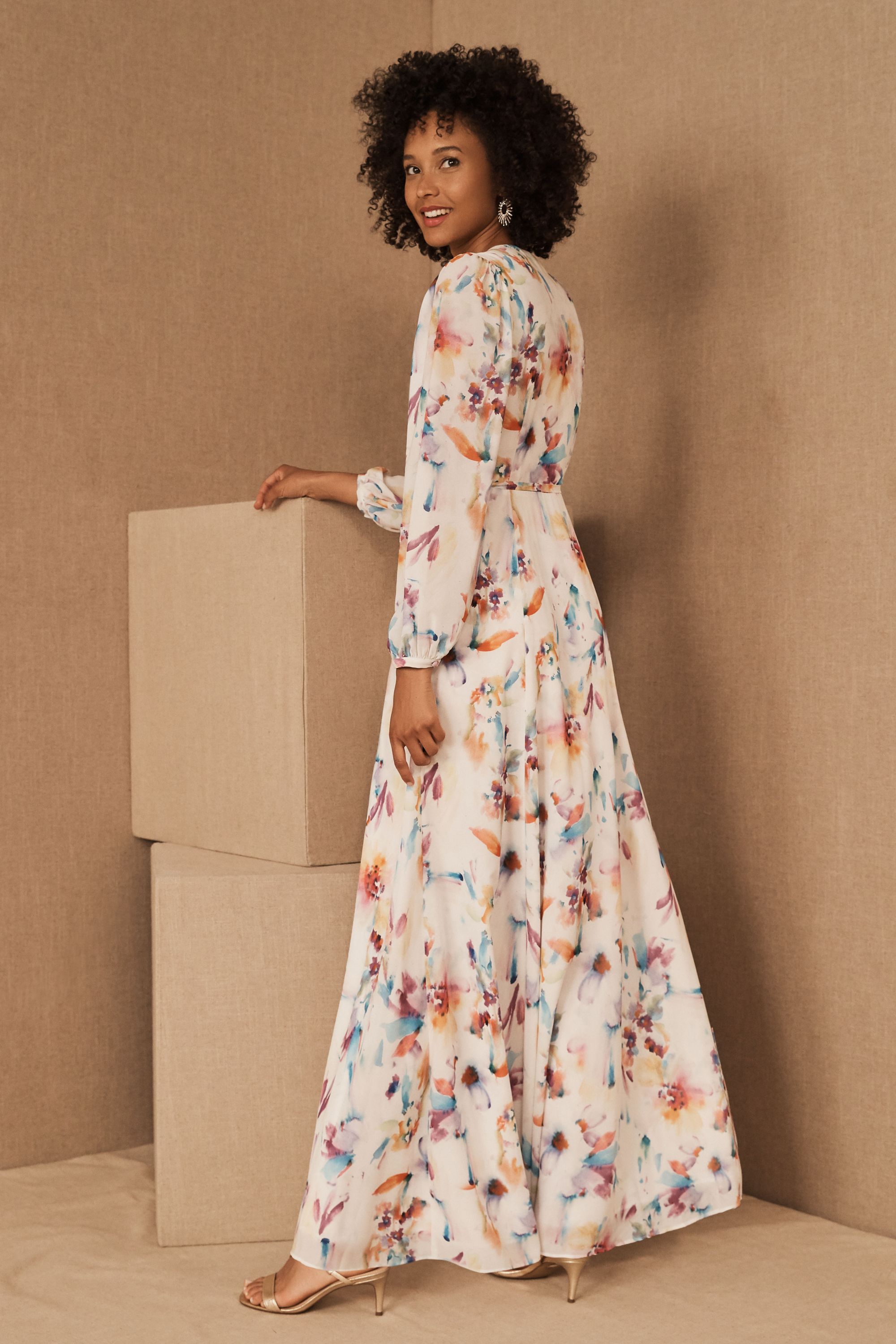 This loose-fitting bohemian style maxi is made from cotton and linen which makes it extremely lightweight and easy to carry. This maxi is soft on your skin with a flowing look and loose sleeves. The V neck design gives it a dash of classy look too. This maxi is of full length and reaches right to your ankles.
Comfortable dresses are definitely not limited to PJs and tees, but they can be made stylish and classy too. Some cute, comfy and stylish dress pieces are available for you to stay at home in style and elegance while being able to carry out any household chores or even sitting back and relaxing while gossiping with your family. These superbly comfortable stay at home outfits are must-buy products for a relaxed experience in the regular homely life.