A clean & crisp white shirt will always be a staple, classic, and default choice for that casual day. When you feel like you've got nothing to wear, pairing a white shirt with jeans will always be a winning combo. Just don't make your look a plain Jane or a boring look. Who knows, Cupid might just be around the color playing mix n match. You wouldn't want to get caught off-guard. There is beauty in simplicity, but having a style that shows off your personality will always be a winning look. Pair it with your biggest smile and the most glamorous & colorful earrings & necklaces and surely you can rock the look in style. Finish it off with white sneakers, a floral wedge, or a pointed stilettos and you're good to go!


Summer is here and the best way to pair neons and pops of colors is definitely with a plain white shirt. You bet you'll always dress to impress by matching your plain tee with eyecatching stilettos and wedges or with a sexy leather skirt or faded jeans. Spruce up your look or style it down by wearing accessories and your choice of heels depending on the occasion you're attending.


1) Beach Babe
Use this crop top with a frontal twist for your trip to the beach or outdoor activities. Oh, you'll be a scene zone & never be seen-zoned with this stylish crop top. Sizzle with a bang in this look.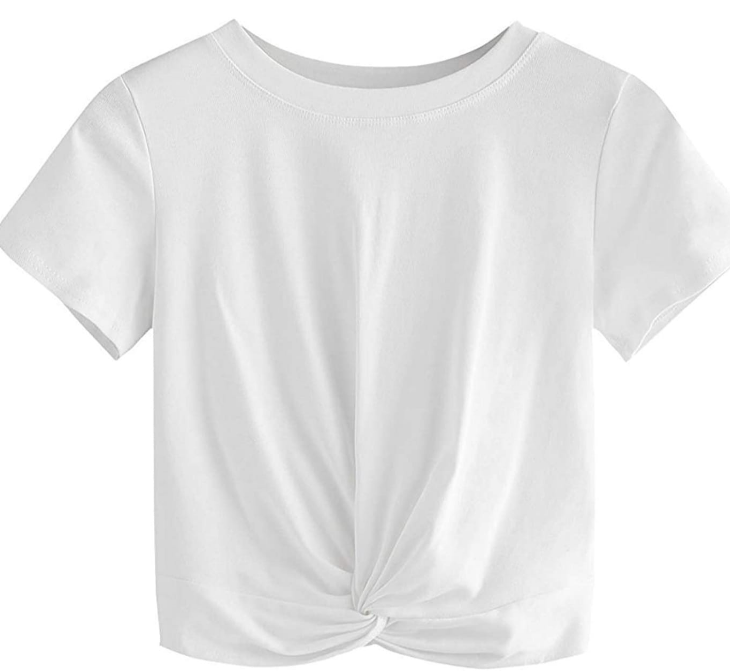 MakeMeChic Women's Summer Crop Top Solid Short Sleeve Twist Front Tee T-Shirt
https://www.amazon.com/dp/B07C78Q9D5/ref=cm_sw_r_awdo_YMCTDBCBQK2XX6S4S53B


2) BBQ Backyard Date

You'll look smokin' hot in this plain shirt. Pair it with a fitted bottom to give your look an extra 'oomph'. Surely, your date can't take their eyes off you. A simple yet sexy look indeed!
Sousuoty Women's T-Shirts Crewneck Loose Fitting Short Sleeve Tops
3) Grocery Run

A loose & chill t-shirt is perfect for that grocery run. Of course, comfort is key, but looking extra stylish is a personal statement. Pair this with rubber shoes & boots and you'll last all day long. This white shirt will give you a very relaxed vibe as you shop 'til you drop. Even a white shirt can make you look extra stylish & fab.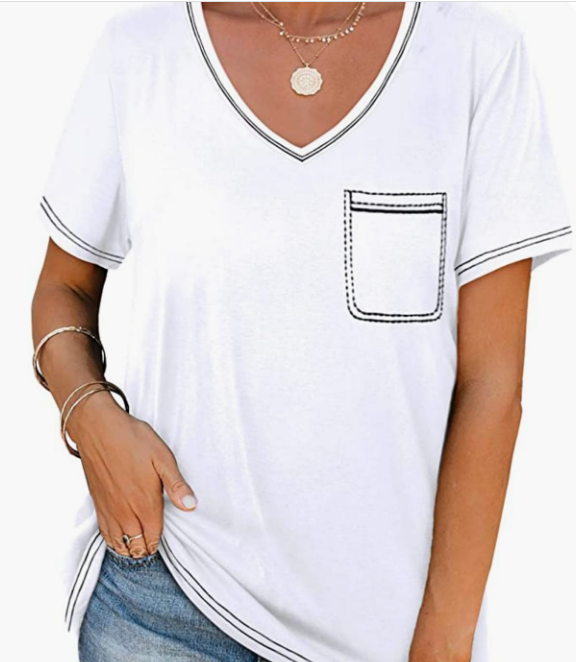 Bell Women's T-Shirts Short Sleeve V Neck Summer Tops Casual Loose S-2XL
https://www.amazon.com/dp/B08SLMNXJH/ref=cm_sw_r_awdo_0D72J0ANYHMTE5YKGVXJ

4) Boardroom Boss
An elegant white shirt with puff sleeves is a classic for a boardroom meeting look. Pair this with a blazer and you are good to go to Ace your presentation. Match this with a pearl earring and stylish stilettos and you'll make heads turn alright. You can never go wrong with the classic white look as this will make you look professional from all angles.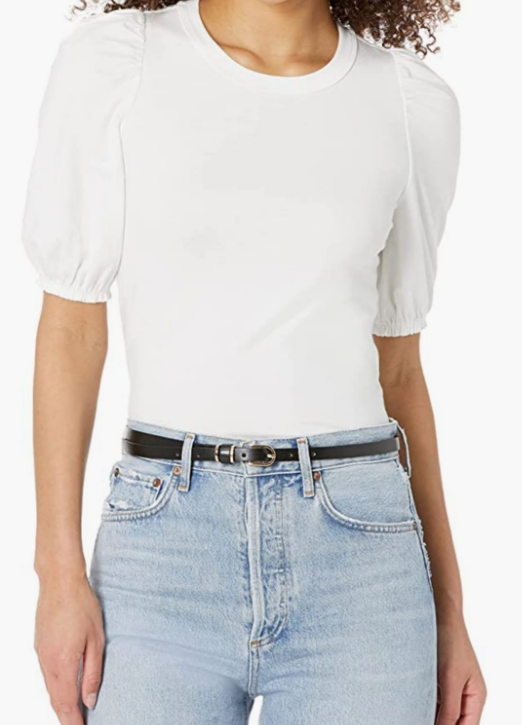 Amazon Essentials Women's Classic-Fit Puff Short Sleeve Crewneck
T-Shirt https://www.amazon.com/dp/B08P4SYFQ8/ref=cm_sw_r_awdo_CG2WBT0H0WQ3EY924M04
If you look good, you will feel good. Be confident in what you wear and feel free to experiment with the look that suits you. A white shirt need not be boring, you just have got to make it look more exciting and stylish. Tie a knot, tuck it in or put on a vest. Feel free to play with an empty white canvass as it can give you more room to work with colors. It's the perfect time to bring out your statement shoes, clutch, belt, and accessories as this can add more drama to your overall look. Just make sure that your white shirt is clean and pristine so that you'll look good no matter what event you are attending as your white shirt will say a lot about you. You'll be a stunning sight in white as long as you do it right!