Crop tops and high-waisted pants are probably the IT style at the moment in the fashion world. Not only worn by teenagers but also middle-aged women that want to look good. There are a few reasons why high-waisted pants or jeans and pair them with crop tops.
Long gone are the times, when we used to wear low-rise jeans that had an inch of crotch and that we considered stylish. Trends come and go, some we are happy that is gone for good, and some we are happy that is back. And lately, a lot of good trends from over 30 years ago are coming back.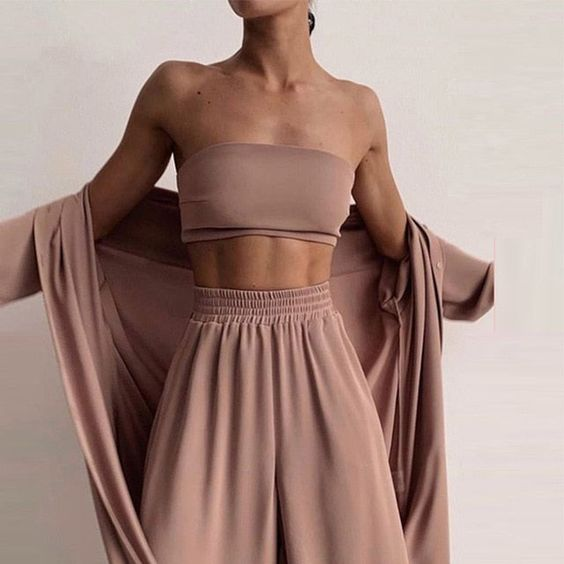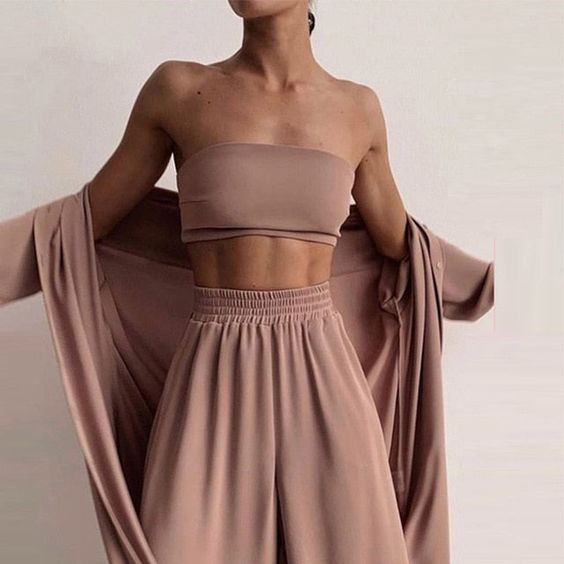 High waisted pants are very stylish, and they can actually make your butt look shapely. Like we said before, combining crop tops with your high-waisted pants, lately, mostly jeans, is one of the best combinations and it will make you look great. You can pair high-waisted pants with crop tops that come in a huge range of colors and patterns… I'm sure there's going to be one that matches your style. If you don't specifically own a crop top, you can tie a front knot in your top. That peek of skin this combination gives is one of the best styles and you can absolutely slay in them.
Another important reason to wear this combo is that high-waisted pants will hide your tummy. Even if a crop top still shows a bit of the skin of your tummy, is not big enough, so you don't feel uncomfortable. It still hides it, even if you wear any top. Don't forget to leave at least a two-finger width space on your waistband, so it doesn't end up being too tight when you sit or generally when you are flaunting your amazing outfit. Being comfortable always comes first.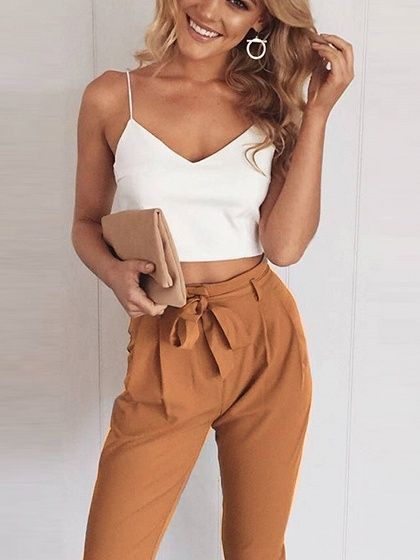 This combo will also make you look slimmer. You don't need to feel afraid if you wear them correctly as they can help you look instantly slimmer. This happens because, a well-fitting with higher rise pants, lengthens the lower body and this gives the illusion of a slimmer figure.
As we said before, long gone are the times when we wore low-rise jeans that basically showed our panties and sometimes even our butts to the whole world. While wearing high-waisted pants you won't have this problem, as usual, the waist goes much higher above the panties. You can do whatever you want, like walking, sitting, and bending without having to worry about flashing yourself and your panties to everyone around you.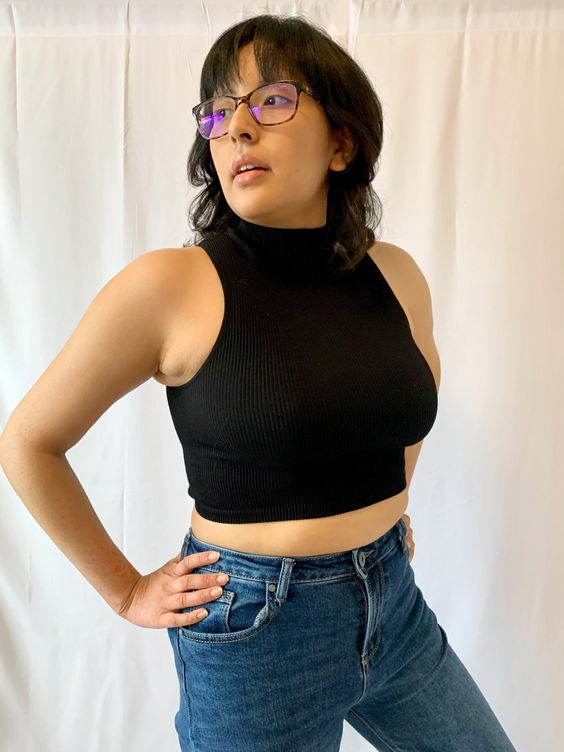 Of course, one of the main reasons is that you will look stylish and why this is why the combo has become one of everybody's outfit choices. They will be defining your curves while giving your waist a high rise.
If you haven't tried a crop top with high-waisted pants yet, then what are you waiting for? We hope these few reasons on why to wear them have given you the confidence to do so. You have to slay, babe.