The fashion industry's trends fluctuate along with the seasons. This year is all about self-expression and uniqueness, whether it be through vibrant designs or timeless classics. Following are some forthcoming fashion trends that women should be aware of.
Puff Sleeves
WHITE ROSE APPLIQUE PUFF SLEEVE CUP DETAIL BODYCON DRESS
This year, puff sleeves are making a strong comeback. This style gives every outfit a feminine touch, whether it's on a dress, blouse, or jacket. The voluminous sleeves are ideal for going from day to night because they can be worn up or down.
The Monochrome Look
MONOCHROME STRIPE CUT OUT BODYCON DRESS
One simple method to make a dramatic statement is to wear only one hue from head to toe. This style is ideal for people who wish to stand out subtly and has been seen on celebs and runways alike. Choose a hue that complements your skin tone and play around with different textures and colors to achieve this effect.
Oversized Blazers
Plus Size Textured Double-Breasted Blazer
Although the trend for oversized blazers has been around for a few seasons, it is still popular today. This style is all about copying the guys, and the final result is a sleek and elegant appearance. An oversized blazer can be worn casually with jeans and a t-shirt or stylishly with a tailored top and pants for work.
Bold Prints
PINK AZTEC PRINT SATIN FLOATY SHORTS
Bold prints are huge this year. This style is ideal for those who want to add a splash of color and personality to their clothing, ranging from animal designs to florals. It's important to keep the rest of your outfit basic and allow the print to do the talking if you want to pull this trend off.
Bucket Hats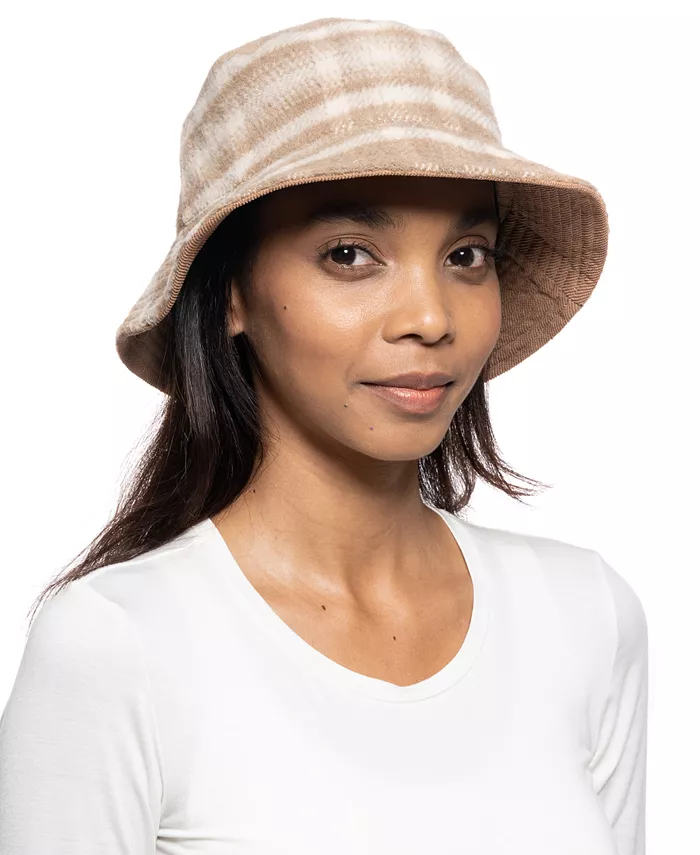 JENNI
Women's Reversible Corduroy Bucket Hat, Created for Macy's
We are overjoyed that bucket hats are making a reappearance this year. For individuals who wish to add a little bit of fun to their clothing, this trend is ideal. There is a bucket hat style for everyone because they are available in a variety of colors and materials. For a more laid-back appearance, team a bucket hat with a basic t-shirt and jeans, or go dressy by pairing it with a dress.
Statement Jewelry
The trend of statement jewelry has been popular for a while now, and it shows no signs of dying off. This trend, which includes massive necklaces and large earrings, is ideal for giving your look a little personality. The trick to pulling off this look is to stick with one statement item and wear minimal jewelry with it.
Bralettes
LACE MESH PLUNGE BRALETTE TOP SABOTEUR
The trend of bralettes is ideal for the summer. These airy, light-weight bras are ideal for wearing alone as a crop top or layered beneath sheer shirts. There is a bralette for every outfit because they are available in so many different colors and shapes.
Sheer Fabrics
ENGLISH FACTORY
The current trend of sheer materials is ideal for giving your outfit a hint of sex appeal. This trend is all about subtly exposing some skin, whether it's through a sheer top or a sheer skirt. Wear a sheer top with a camisole to pull off this trend, or a sheer skirt with a high-waisted skirt.
Statement Sleeves
NUDE LACE FLARE SLEEVE ROPE BELT PLAYSUIT
Another fashion trend that is ideal for giving your look a little flair is statement sleeves. Making a statement is the goal of this trend, which includes flared sleeves and ruffles. Keep the rest of your outfit understated and focus on your sleeves to pull off this trend.
Crochet
ZAFUL Square Crochet Crop Tank Top – Light Coffee S
The trend of crochet is ideal for the summer. This trend with boho influences is ideal for giving your clothing a little texture. There is a style for everyone among the many styles of crocheted items, which range from dresses to tops to purses.
These pieces are probably not exactly brand new to you. However, fashion is often a cycle of trends that come and go. For this year, expect to see these pieces being incorporated into everyday wear.