For women, finding a balance between comfort and style when getting dressed can be challenging. While it can be tempting to go all out for the newest trends, it's equally crucial to feel confident and at ease in your attire. In light of this, here is some advice for you on how to combine fashion and comfort when getting dressed to ensure that not only do you look fabulous, you feel one too!
Invest in Comfortable Shoes
The Sandal
When it comes to dressing with style, comfy shoes are essential. While wearing high heels for an extended amount of time may seem elegant, they can really be unpleasant and uncomfortable. Choose flats or shoes with a smaller heel; these shoes are not only fashionable but also comfy. Choose shoes that fit comfortably and don't pinch or rub your feet as well.
However, if you`re the type of woman who has all sorts of events to go to, it might be worth investing in a pair of shoes that can easily transform from heels to flats, and vice versa. Check out Pashion Footwear which has a selection of flexible shoes that can immediately transform your shoes` heel size. They`re portable and great for women that are always on the go.
Choose Breathable Fabrics
Breathable materials like cotton, linen, and silk are ideal for stylishly dressing up while maintaining comfort. These materials enable air to flow around your body, keeping you dry and preventing perspiration. Additionally, they are soft and cozy to wear.
ALFANI
Women's Satin Collared Utility Blouse, Created for Macy's
Mix and Match Clothing Items and Accessories
Combining and combining various items is a fantastic approach to striking a balance between comfort and style. For instance, you may wear a chic blazer with a relaxed pair of jeans or a flowing skirt with a plush sweater. In this manner, you can feel at ease in your clothing while yet looking attractive.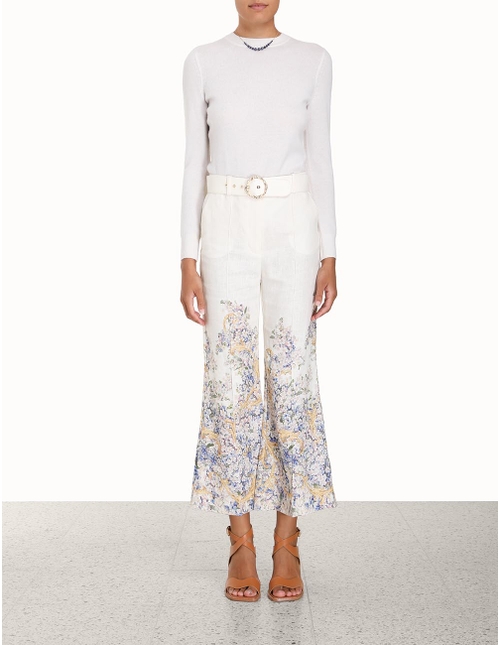 Use Functional Accessories Based on the Weather
Accessorizing is a fantastic method to enhance your look without sacrificing comfort. A plain outfit may be dressed up and made to look more attractive with accessories like a striking necklace or a set of earrings. Additionally, warm-weather accessories like hats and scarves help keep you comfortable and toasty.
Foldable Handmade Fisherman Straw Hat
Custom-Size your Clothes
Wearing clothing that is too tight or loose can create chaos in your day. Have you tried wearing a shirt with tight armpits? You know that it`s difficult to move as if you`re being restricted, and you have to constantly adjust the sleeves.
Improper sizing can dampen your beautiful day, so if you already have clothing that doesn`t properly fit but don`t want to throw it away, getting your clothes resized or tailored would be your best tip. Not only would you get the assurance that the clothing is custom-fit for your body, but you can also save by not having to buy new clothing again.
Don't Be Afraid to Experiment
Don't be hesitant to try new trends and looks because fashion is all about expressing oneself. Have fun with your clothing by experimenting with different looks and mixing and matching various pieces. You can still wear your old clothes and try one or two trends this season to upgrade your look.
You may also experiment with different forms such as patterns, textures, and a variety of accessories. Sometimes, if you`ve been so comfortable with wearing monochrome or plain outfits, it can take a huge leap of faith to wear bold colors. However, doing so may help you get to know more of your personality through fashion expression. Remember that feeling confident and at ease in your clothing is what matters most.
You can achieve the perfect balance between style and comfort by ensuring that you dress based on the event, your needs, and the weather. You don`t have to sacrifice style because there are tons of clothing and accessories options both online and in physical stores that would surely help you in dressing up comfortably and fashionably.
Choosing pieces carefully, taking advantage of modern fashion technology and designs, and making comfort a huge factor when purchasing new items would help your dress better and more comfortably.