For women of all shapes and sizes, the search for swimwear is often a brutal one. In the same vein as the rest of the fashion industry, size and fit vary across hundreds of brands, often making shopping as confusing and uncomfortable as possible. For bodies that fall in the 10-30 size range—which is most of them—with cup sizes anywhere from B to DD and beyond, it's notably more difficult to find a flattering fit as fewer brands support those customers in the first place.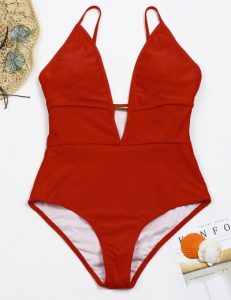 In comes Torrid, known for their trendy plus-size options, with the swimsuit save.
Torrid offers beautiful prints in both one- and two-piece varieties and an online size guide to help customers find the best fit for their bodies—especially important given the company's one major downfall: its return policy, which doesn't include original or return shipping. For local shoppers, though, there are several locations in our area to avoid shipping fees.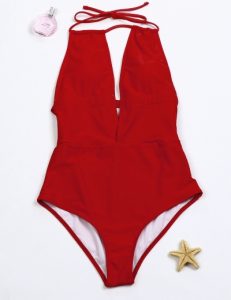 Issues with mail-in returns aside, Torrid's swimsuit bottoms and one-pieces provide breathable shapewear to smooth out any lines or bumps, and their swim tops are designed with built-in, bra-like support, and certain styles have removable pads. Most tops–and some one-pieces—have convertible straps, which can be worn straight or crossed and are actually wide enough to deliver support—a rare occurrence in the world of retail swimwear.
For bikini lovers, Torrid offers an extra perk that other outlets often don't: the ability to purchase each piece separately. The opportunity to mix and match is a huge plus for buyers who may not be one size from top to bottom—like, you know, most of us.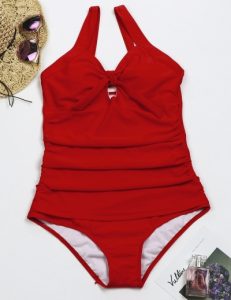 Another anxiety that frequently plagues summer swimwear shoppers is cost, especially when compared with a suit's quality and ability to stand up to some wear and tear. If customers plan to spend anywhere from $40-80 on a single piece, they hope to be able to use that piece a proportionate number of times. Thankfully, this is absolutely the case with Torrid suits, which withstand both the power of the ocean and a good old lazy river incredibly well.
Once you get past the headache of shopping for swimwear, then comes the hurdle of actually wearing a suit—not to mention feeling confident in it. Torrid and its ambassadors advertise their products as the best-fitting swimsuits on the planet, and though not every brand works for every beach babe, this one truly does offers well-fitted, fashionable designs, filling a niche in the market that's been overlooked for far too long.