Summer is coming soon and with it the opportunity to wear some shorter clothes. One of my favorite pieces is crop top. This was a big trend in the nineties, even though I was a kid then, I remember that period. I am glad that fashion is back and that there is a large selection of crop tops all around us. Now we can wear them on almost any occasion. And today I will present you some of my shortlist, something that is a classic that you will be able to wear very often.
Black lace for evening outings is always the right choice
Exactly! You are never wrong with black because it does not go out of fashion. Basic piece for the day, and lace for an evening out. Always sexy, and very simple. With leather pants, you get a look that would leave everyone without a day. If you do not feel comfortable in your skin and do not like a bare stomach, you can make a great combination with high-waisted denim shorts for a more relaxed variant. Or let's say with a deep waist skirt. While it may seem that the lace crop top is reserved for brave ladies, believe me, it is not. In summer, almost everything is allowed, and if you have the figure you want, go ahead!
Off shoulder crop top is always in trend
Here I would combine two trends, the black and off-shoulder model. I don't even have to say how sexy off-shoulder models are and make us really feel special. Always with a model like this where the shoulders are bare, I like to see some discreet necklace. Small details always make a big difference. The great thing is that this model of crop top can be worn during the day. Denim shorts or jeans look perfect, I didn't try much in style, and yet I leave the impression of a perfectly dressed girl. Another choice of mine is always white. It is definitely needed in the closet. It can be used for all kinds of outfits.
White crop top is a must have
I just talked about the white crop top in the previous paragraph. I really think it's an unavoidable piece in the summer. She looks perfect on a tan. And this model is perfect. One bare shoulder. It also looks measured, decent, and at the same time very chic. I now have in mind this outfit, which I love to wear in the summer. It seems reduced, and very comfortable, even though these are some solemn events. Do you prefer black or white?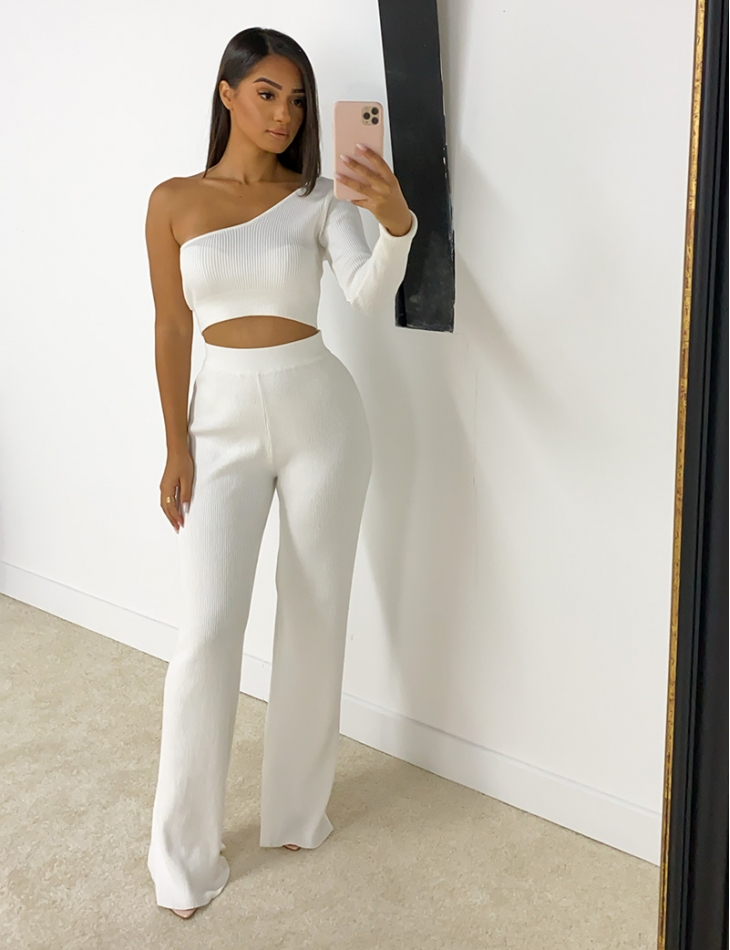 Summer is the perfect season for bright colors
I have to admit that I used to be a guy who likes bright colors. I liked to be noticeable, those cheerful colors would always brighten the day for everyone around me. Although I currently prefer black, white and nude color, I occasionally like something like this. I think it can definitely make you shine with positive energy that day. This crop top model is great for easy walking, comfortable, and very decent. As I prefer a high waist, my choice with it is also denim high waist shorts.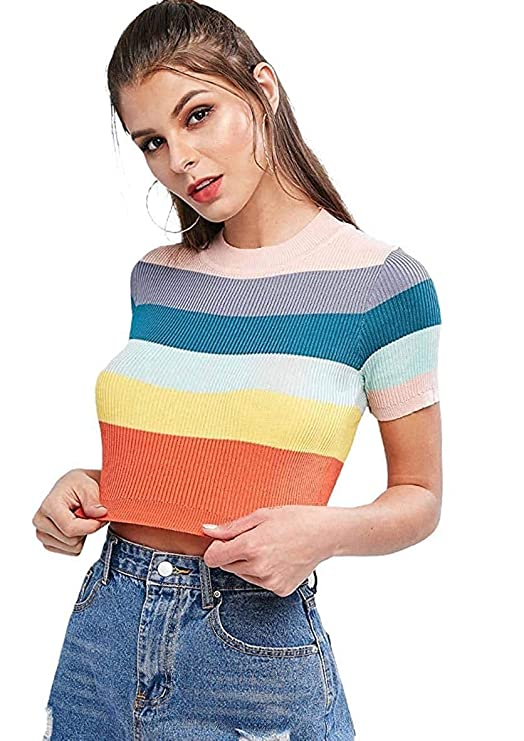 Dear readers, this is my shortlist. But really any crop top model you like can fit in perfectly. Let go of the fat and just boldly say whatever you want. Because attitude does everything! Enjoy the choice.