What can go wrong when you adorn this simple slip dress on  a summery evening? Gorgeous and striking colors can be paired with any color of jewellery and shoes, making you stand out from the crowd. The thin straps are study enough and the hem is something that gives this sip dress its character. Flare at the hem makes it look bouncy and beautiful. The division between the torso and abdomen also makes you look thin when you wear this dress as it cuts the pattern to give it a division. So shop is multicolored slip dress!   
A Colorful Striped Slip Dress
Solid Sheath Dress
To carry a simple dress and make it look like extremely trendy is easy with this magenta solid colored skip dress. Some make-up, stilettos and lots of style are the other components that will make you look super stylish in this amazing, yet simple slip dress. You may also pair this lovely dress with a pair of sneakers to alternate your look to casual and still look very stylish. Go ahead and order this lovely knotted, straight hem dress as an essential for your wardrobe.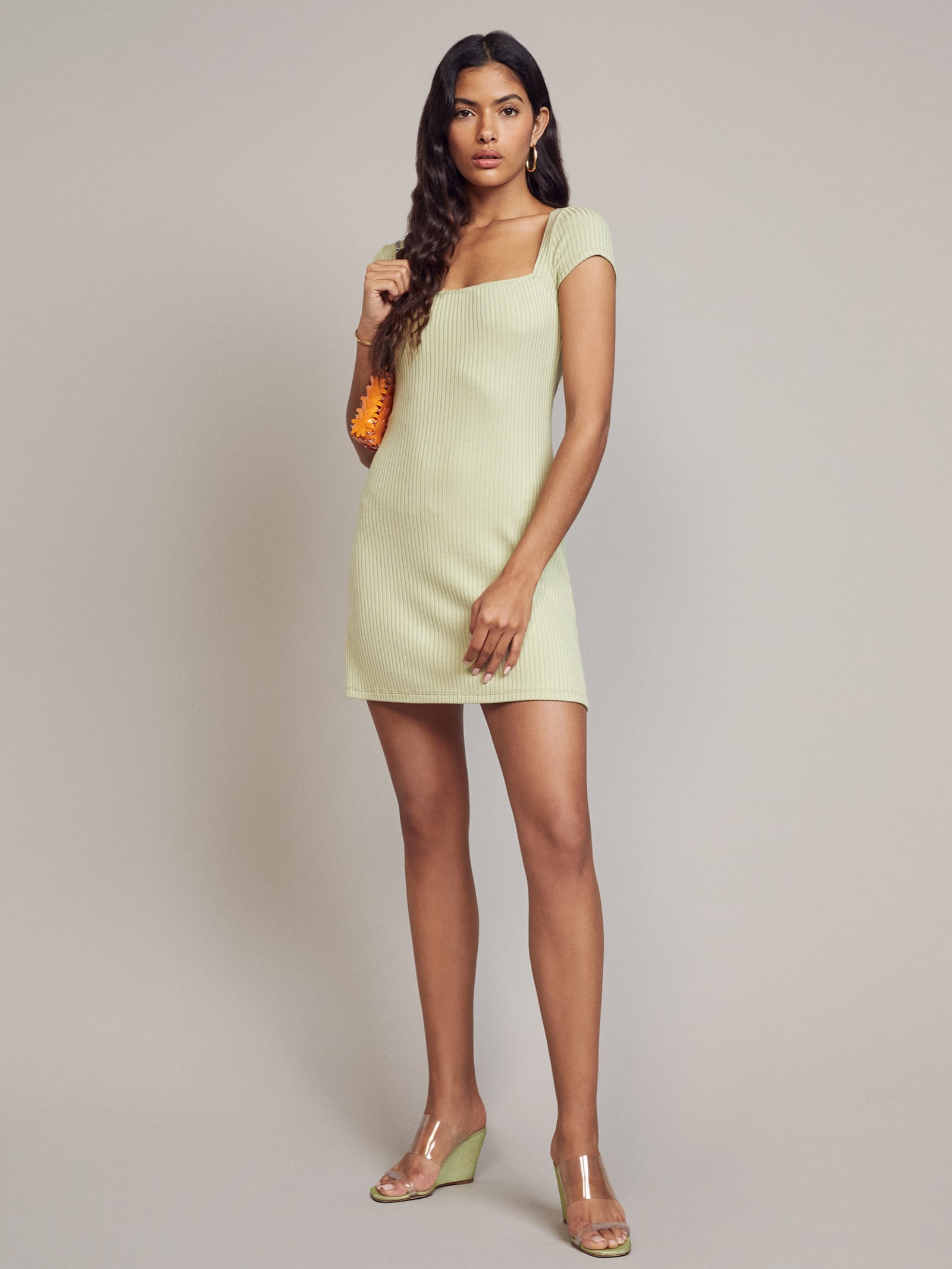 Solid, Fit and Flare dress
Wear this trendy dress with cold shoulders and flared chest and hem too. You will not just look bouncy and trendy, but also extremely in vogue. The thin straps and the cold shoulders adds to the allure and the length is perfect and appropriate for any day and night time outing. Pair it with sneakers, or flats or heels according to your mood and get going! Wear this dress at anytime of the day and get complimented each time you meet someone.
A pinafore dress
Wearing a solid burgundy colored dress in the winter season, paired with a white shirt or a white sweater with collars, you make a flawless winter outfit when paired with knee length boots and simple make up. The color is warm and so wintery, that every woman plunges it buy it each winter. Bring it on with a style and make heads turn in this short, burgundy dress. The pockets in this silhouette is an addendum to your style with soft looks and little bit of makeup, you will indeed gain killing looks.
Printed maxi dress
An out and out character of this dress is through its flared design. When a lot of flare is added to a simple looking white and black dress, it enhances its style exponentially. The thin straps on the shoulder and tiered flare beginning right from the torso is the style we are talking about, pair it with sneakers, for that comfortable look, or heels, if you want more character, each time you are bound to get compliments!