It can be difficult to balance professionalism and personal style when dressing in business casual settings. The idea of "office-appropriate" clothing has evolved in today's business world to encompass a variety of smart and fashionable options. There are many options when it comes to business casual tops, but the key is knowing how to strike the ideal mix between seeming professional and showcasing your individual design sense. You'll find a wealth of advice and best picks for business casual tops that deftly combine sophistication and elegance in our guide, ensuring you leave a lasting impression in the business world.
1. The Classic Button-Down Shirt: Timeless Elegance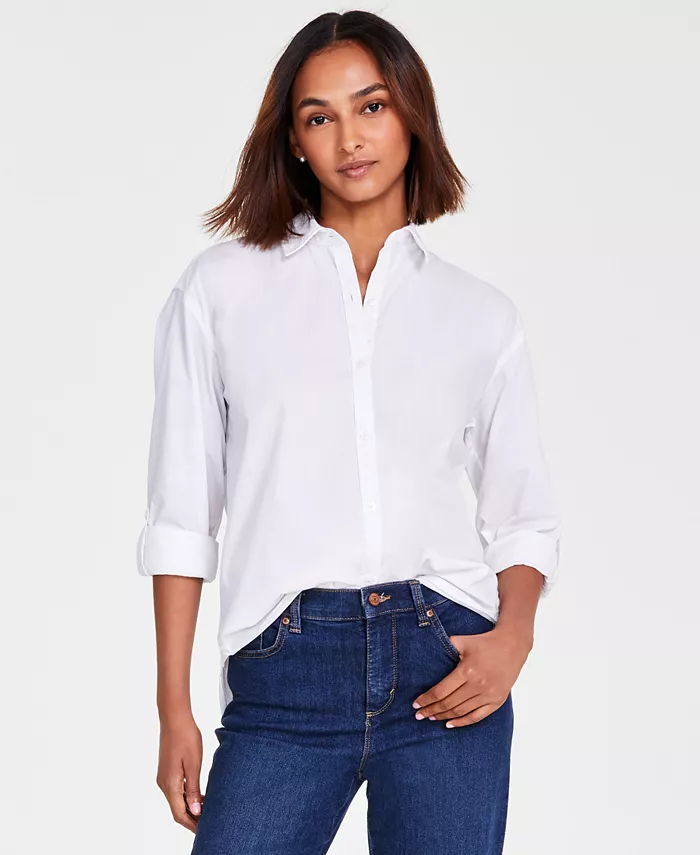 Women's Amanda Button-Front Shirt
A traditional button-down shirt is the epitome of professionalism. For good reason, this adaptable item is a must-have in every workplace outfit. For a refined appearance that drapes elegantly, choose premium cotton or silk mixes. A variety of hues are available, including delicate pastels, subtle pinstripes, sharp white, and more. A classic outfit that works in any professional situation can be created by tucking it into a pair of tailored slacks or a pencil skirt.
Button-down Silk blouses are a great option if you want to dress up your business casual ensemble. Silk has an opulent feel and a sophisticated drape that are difficult to match. Silk blouses are ideal for situations where you have after-work plans since they easily transition from day to night, whether you select one with delicate designs or a simple solid-colored shirt.
The Standard Women's Stretch Silk Button-Up Shirt
For warmer weather or as a layering piece under blazers and cardigans, button-down sleeveless blouses are perfect. They give you a clean, slick appearance while helping you to keep cool and cozy all day. Choose sleeveless tops with intriguing necklines or subtle accents to give your look a little extra character.
Wrap Tops: Effortless Elegance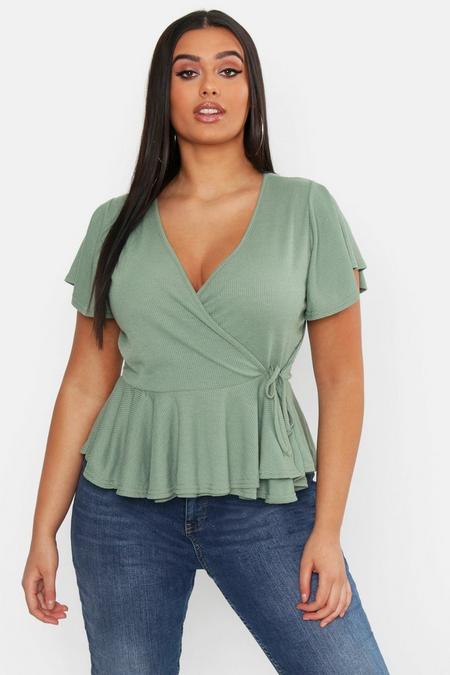 PLUS RIB WRAP CAP SLEEVE PEPLUM TOP
Wrap tops are a lovely combination of fashion and ease. The hourglass shape they produce at the waist and their appealing silhouette make them well-known. These tops are a go-to choice when you want a hint of elegance without sacrificing comfort because they are adaptable and go with both jeans and skirts.
Ruffled Blouses: Feminine Charm
Ruffled blouses are a great option if you want to add a touch of femininity to your professional outfit. The subtle ruffles give your outfit a whimsical touch while still retaining a professional look. Choose muted hues or delicate patterns to achieve the ideal harmony of sweetness and refinement.
Cozy Professionalism
Especially in the cooler months, a well-fitted knit sweater is a great addition to your office casual wardrobe. Pick thin knits that can be worn alone or layered over a collared shirt. For a smart yet casual appearance that's ideal for meetings, presentations, and more, pair a knit sweater with tailored trousers.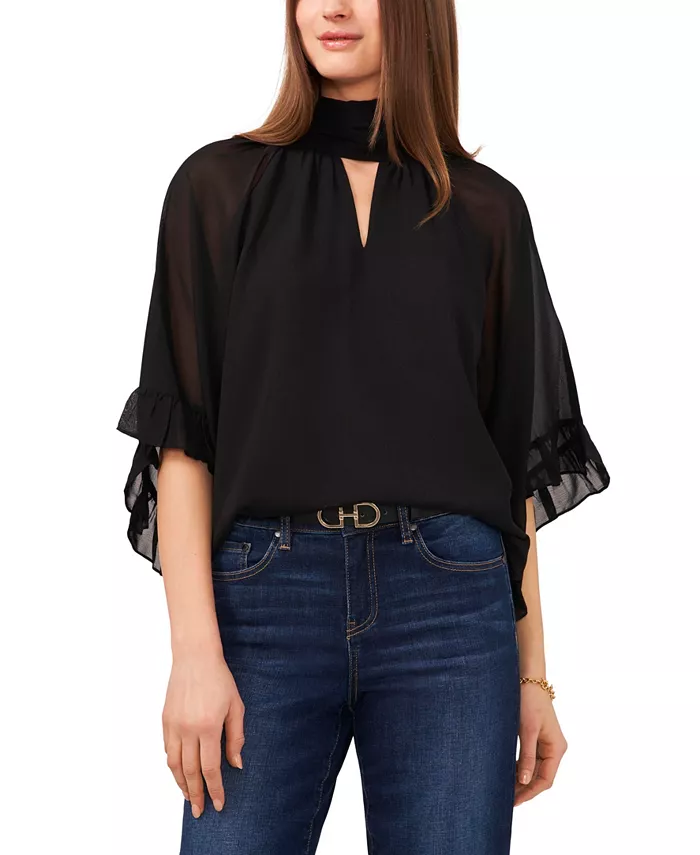 As a terrific option for business casual, turtleneck tops have triumphantly returned to the fashion scene. Your ensemble gains refinement and warmth from a turtleneck. For a fresh take on business wear, choose a lightweight fabric that drapes well and tuck it into fitted slacks or a high-waisted skirt.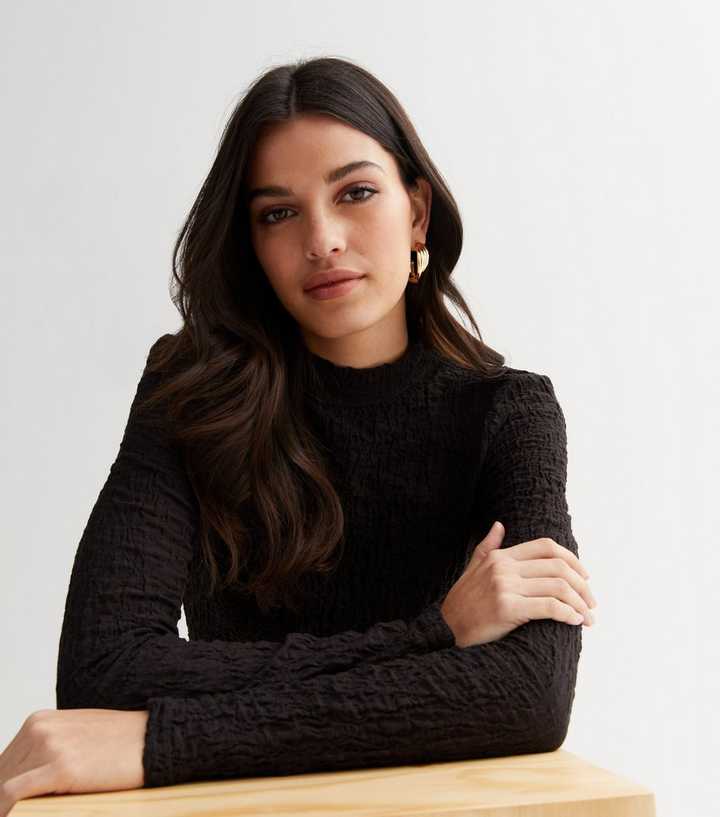 JDY Black Textured Jersey High Neck Long Sleeve Top
High-neck tops can add a touch of modesty and sophisticated refinement to your professional attire. These tops radiate refinement while offering covering. To add visual interest to your outfit, look for tops with unique collar or neckline details.
Peplum Tops: Flattering Structure
Peplum tops are a stylish option that provides femininity and structure. The flared feature at the waist gives your outfit a bit of movement while also creating a beautiful silhouette. When you want to give your work casual outfit a little flair without sacrificing professionalism, these tops are ideal.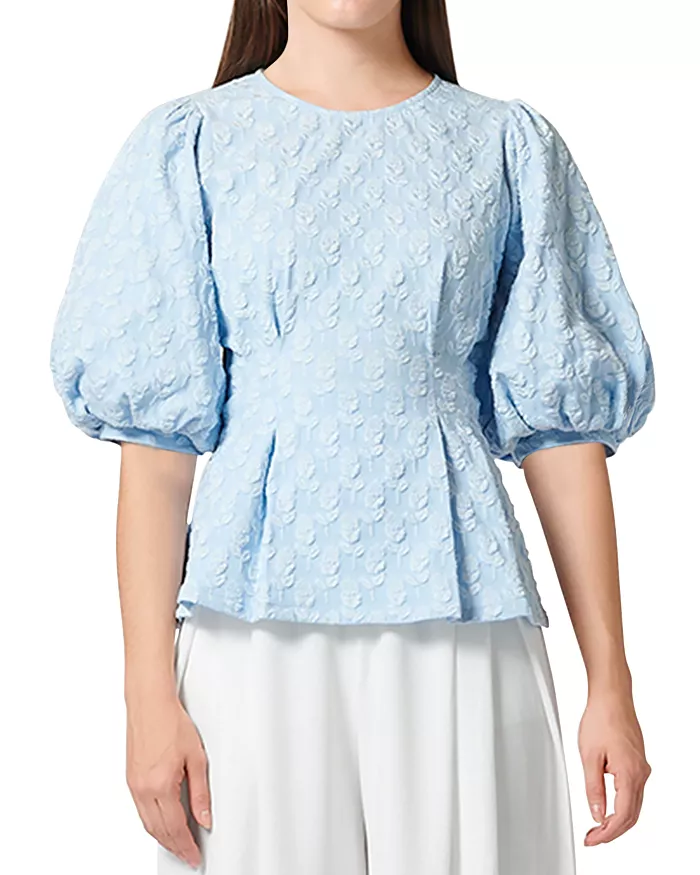 Gracia
Flower Embossed Puff Sleeve Top
Embellished Tops: Subtle Detailing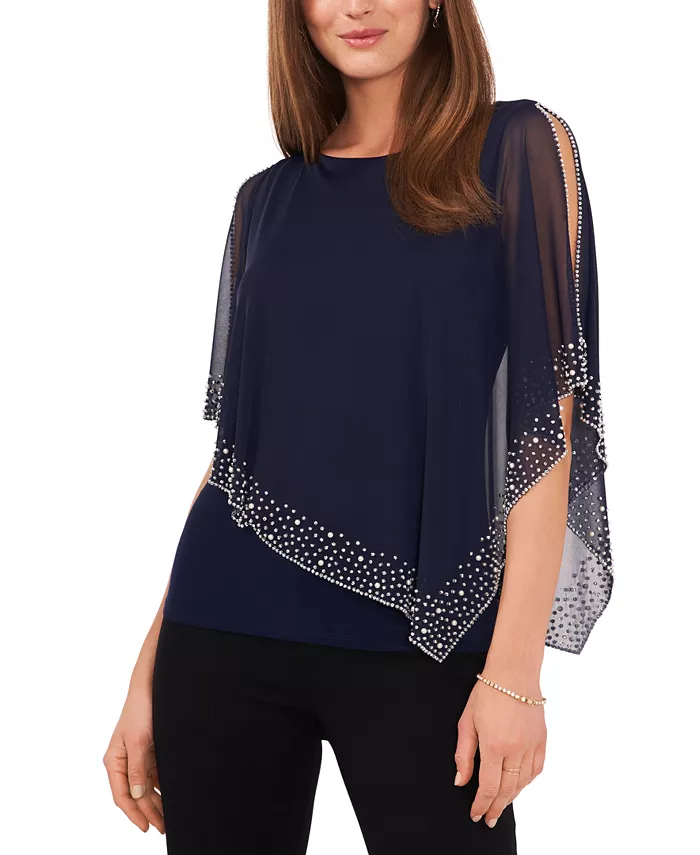 Women's Beaded Overlay Cape Top
A stylish method to give your work casual outfit a distinctive touch is with embellished tops. Try to choose tops with delicate beading, embroidery, or sequin embellishments. These minute elements can make your attire look better while keeping you looking professional. Keep the embellishments subtle for a polished yet stylish look.
Classic Patterns and Embroidered Tops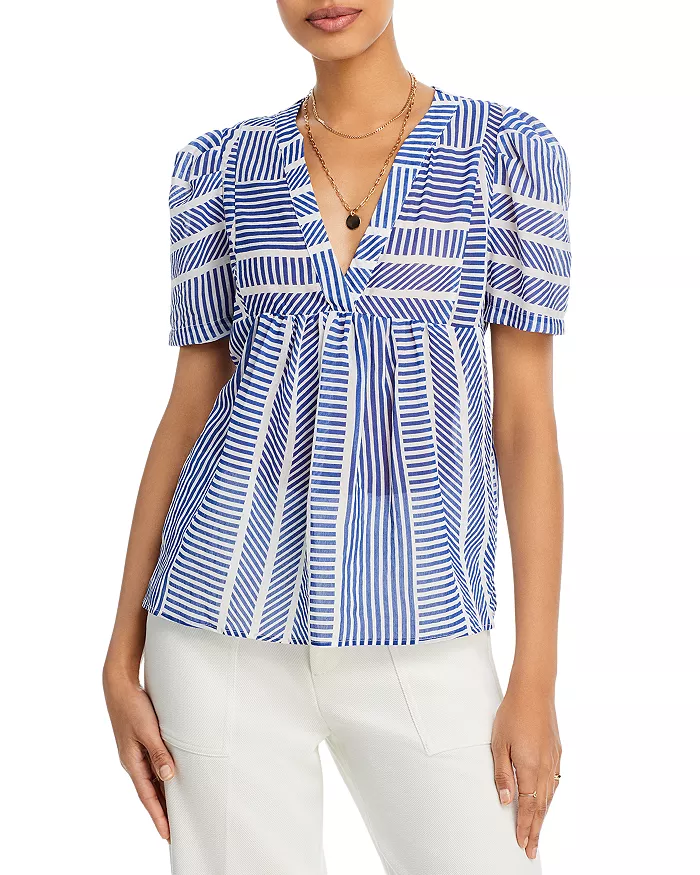 Short Sleeve V Neck Top – 100% Exclusive
AQUA
A traditional design that looks great with business casual attire is striped tops. Choose modest pinstripes for a hint of refinement or choose vertical stripes to give the appearance of length. For a sophisticated and fashionable style, striped tops go well with fitted bottoms.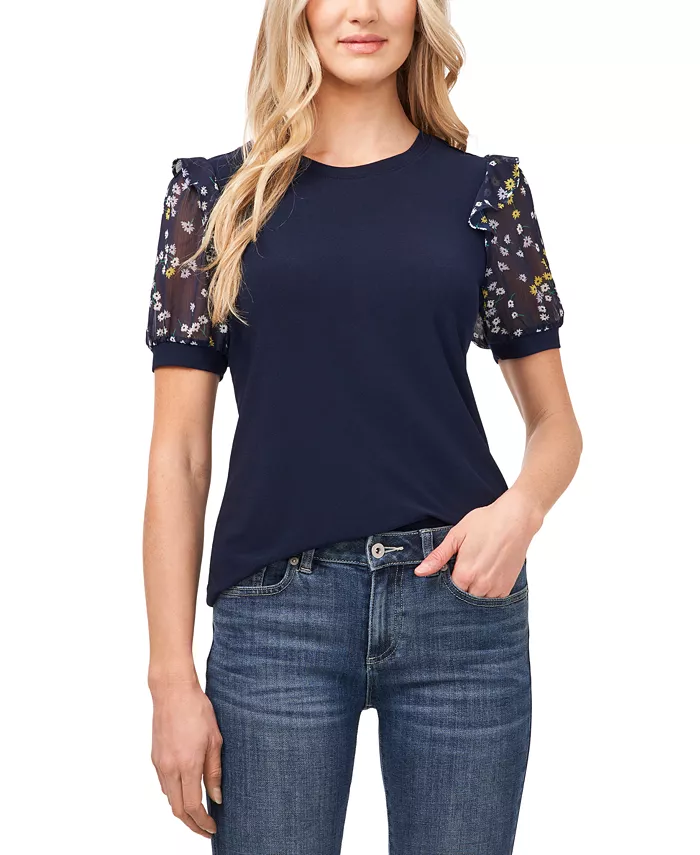 Women's Scattered Daisy Short Puff Sleeve Knit Top
A distinctive fusion of artistry and expertise may be found in embroidered tops. The subtle embroidery gives your clothing a creative flair while still retaining a professional appearance. For a simple yet striking addition, choose tops with embroidery along the neckline, cuffs, or hem.
It takes skill to put together a trendy corporate or office attire that strikes the ideal balance between professionalism and stylish flair. Choosing options like traditional button-down shirts, silk blouses, wrap tops, ruffled tops, knit sweaters, sleeveless tops, turtleneck tops, peplum tops, embellished tops, high-neck tops, striped tops, and embroidered tops will allow you to put together looks that are both chic and professional. Keep in mind to consider the fit, fabric quality, and nuances that express your individual style. You may effortlessly project confidence, grace, and a classic sense of style in the workplace by perfecting the art of business casual tops.