When it comes to choosing the best apparel for different occasions, the high street was not the place where women went to buy statement pieces of clothing, or at least those pieces that didn't look a bit cheap. They had to opt for other resources, be it the online platform or the lesser-known affordable brands or a little known designer labels. But things changed with time. At present, the high street is also offering a platform for the eminent yet affordable brands for the likes of the fashion elite. In this blog, we have brought you some of the best dress styles from ASOS and H&M that look just as fabulous as the designer ones.
The first one is an amazing midi dress from ASOS. This is definitely worth making plans for different occasions. It comes in one-shoulder style and ruffles detail. This one has got a zip-back fastening and a regular fit. When you are looking for the latest trends, you should not miss out on the ASOS dressing styles no matter what your body type is.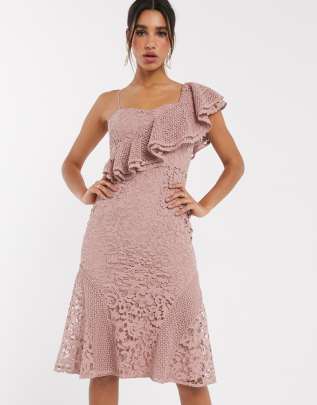 Well, as we all know that red goes with everything, regardless of the occasion, age or body type. Have a look at this bubble sleeve twist detail midi prom dress. It comes in v-neck with a twist front and puff sleeves. There are front slit and button-keyhole back. It has got zip-back fastening. The best option is, it is true to the size.
When it comes to choosing dresses that go with every occasion, how can we miss out on the black ones? Check out this black fashion union plus mesh mini dress in floral embroidery. This is going to be your new go-to dress for different occasions. It comes in a round neck and short sleeves. You will find it in regular fit true to the size.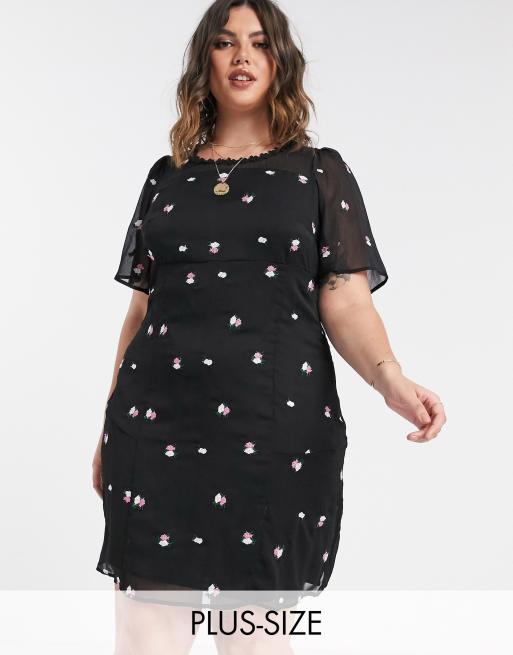 The fourth one on the list is the H&M long dress that comes in a patterned and crinkled weave with a slight sheen. It comes with a scarf collar, draping at the back along with covered buttons at the back of the neck. It has got an opening front and back. There are long puff sleeves with elasticated and covered buttons.
Lastly, you should never miss out on the sequined dress. It is a short dress in airy chiffon along with sequined embroidery. It has got a v-neck at the back and 3/4th length sleeves. There is a seam at the waist and a concealed zip at the back.