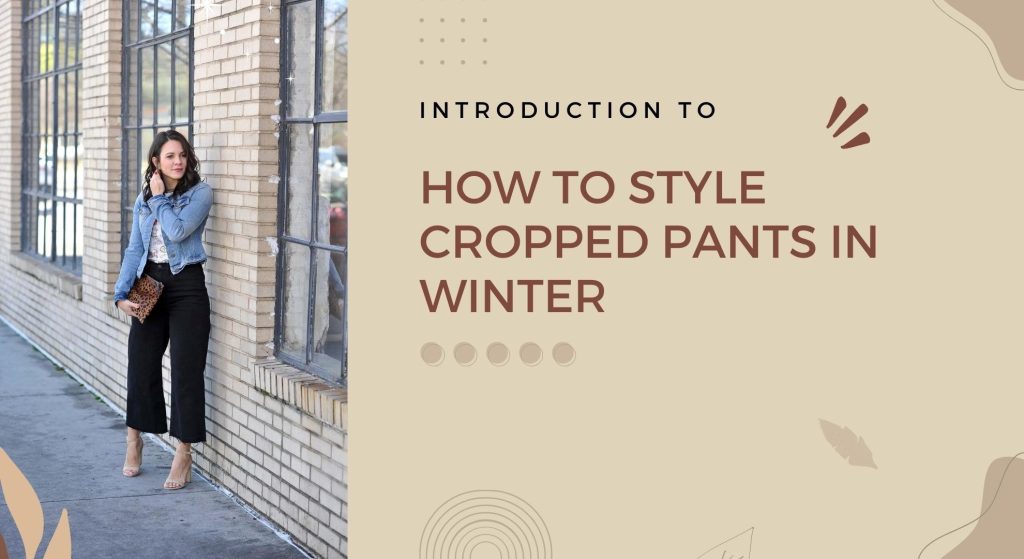 We might not want to put away our cropped pants as we start transitioning into heavier fabrics for fall and winter, but there's no need to! We can rock them all year long. When the temperatures start to drop, it can be tough to know how to style cropped pants for winter. After all, no one wants to feel too cold or too exposed when the weather is at its worst. However, with a few simple styling tricks, you can wear cropped pants in winter and stay warm and comfortable all season long! In this blog post, we will show you how to style cropped pants in four different ways so that you can find the perfect look for your own personal style. Keep reading to learn more!
Here are 8 ways to style cropped pants in winter:
"There is definitely something sexy about a girl with an attitude and a pair of leather pants."
— says Eliza Dushku
Pair them with a Longline coat:
Longline coats are a great way to add some extra coverage to your look without sacrificing style. Whether you choose a wool coat, a trench coat, or something else entirely, make sure it hits at least mid-thigh to keep your legs warm. You can also add a scarf or other neckwear to further protect yourself from the cold.
Opt for a cropped sweater:
A cropped cardigan is the ideal way to flaunt your waist while retaining warmth as long as temperatures aren't sub-zero. Choose a chunky knit for extra coziness, or go for something more fitted to balance out the volume of your pants. Either way, make sure the hem hits at least your natural waist so that you don't end up with too much skin exposed.
Layer a turtleneck underneath:
If you live in a climate that tends to be on the colder side, layering a turtleneck underneath your cropped sweater is a great way to add an extra layer of warmth. You can also pair a turtleneck with a cropped jacket for a look that is both stylish and practical. Just make sure the proportions are balanced so that you don't end up looking too bulky.
Wear them with tall boots: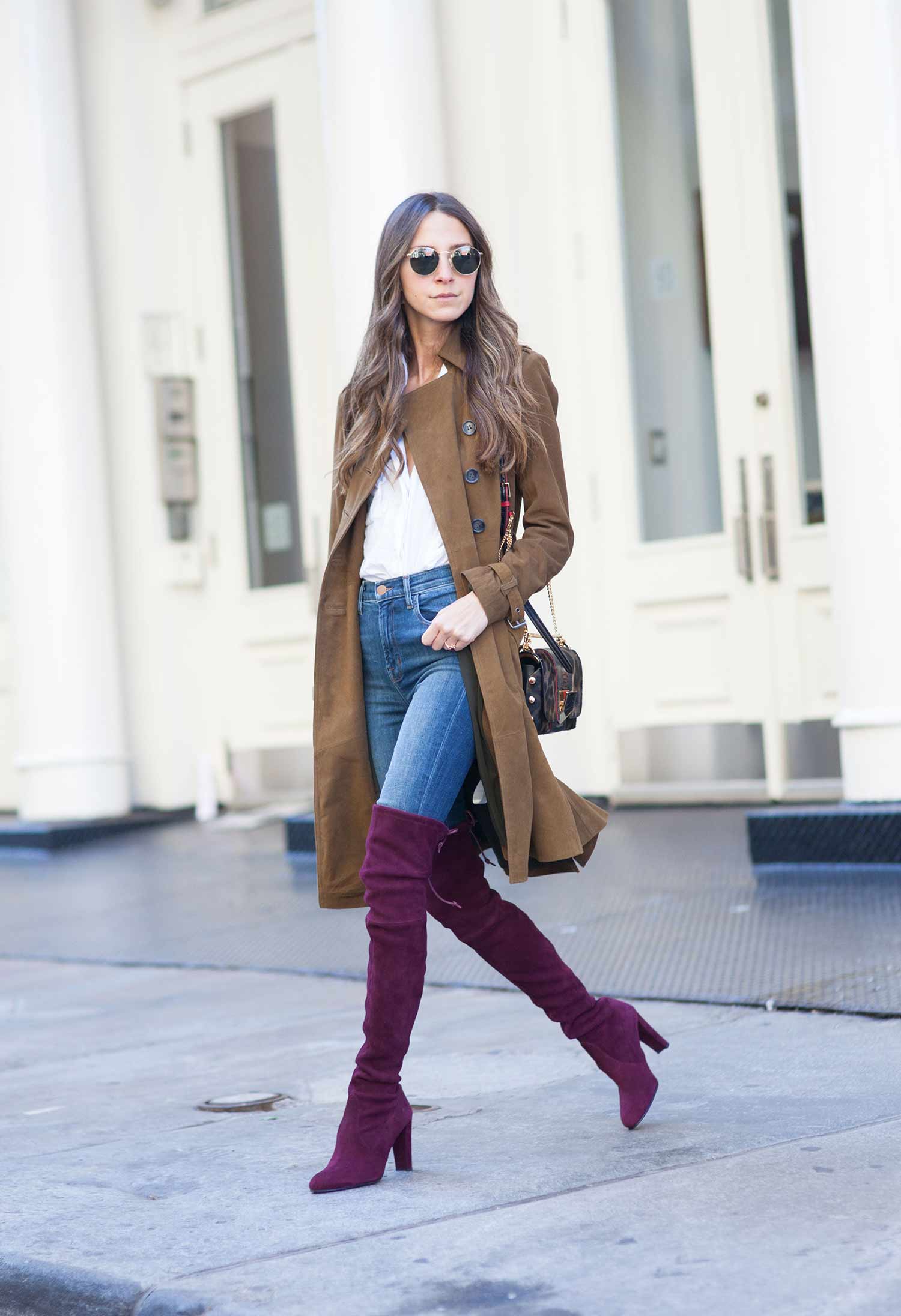 Tall boots are a winter essential, and they also happen to be the perfect way to style cropped pants. Not only will they keep your legs warm, but they will also create the illusion of a longer leg line. If you're worried about your ankles getting cold, try wearing socks or tights underneath your boots. The key is to experiment until you find a look that you feel comfortable and confident in.
Pair them with a cropped top:
You don't have to put away all your summer clothes just because the temperature has dropped. Get creative with how you layer your clothing! If you're feeling extra brave, pair your cropped pants with a cropped top. This look is best saved for warmer winter days, but it can be super cute and fashion-forward if done right. Just make sure you layer a jacket or coat overtop to avoid any potential wardrobe malfunctions.
Style them with a belt: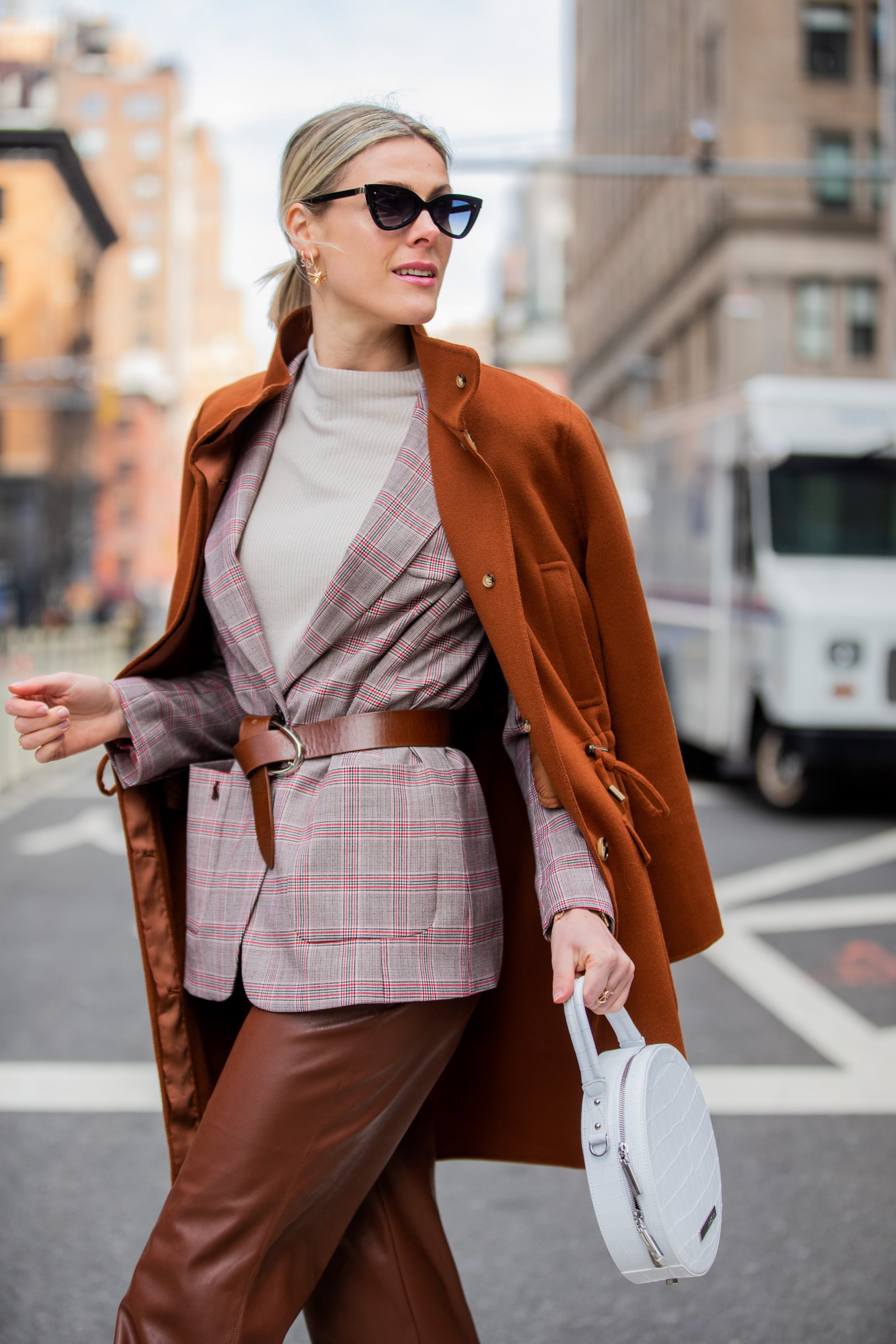 Belts are not only a great way to add some extra definition to your look, but they can also be super practical in winter. If you're wearing a longline coat, try belting it at the waist for added warmth and style. You can also use a belt to cinch in a bulky sweater or jacket so that it doesn't overwhelm your frame. Opt for a wider belt if you want something that makes more of a statement, or go for a thinner belt if you're looking for something more understated.
Accessorize with gloves and a scarf:
No matter what look you choose, don't forget to accessorize! A pair of gloves and a scarf are essential for anyone living in a cold climate. They will not only keep you warm, but they will also add a touch of luxury to your look. If you're feeling extra bold, try pairing your cropped pants with a fur collar or other fun accessory. Sometimes, it's the little details that make all the difference but as long as you have the essentials, you're good to go!
Style them with LOAFERS AND TIGHTS:
This look is polished and put together, perfect for any winter occasion. The key to making it work is to choose the right materials. Loafers made of suede or leather will dress up your look, while tights in a thicker fabric will keep you warm. Anything from a turtleneck to a button-down will suffice for the top, as long it hits you at the hipbone. This way, your proportions look more even. Opt for a pair of wide-leg trousers to complete the look.
There you have it! These are just a few of the ways you can style cropped pants in winter. With so many options, there's sure to be a look that's perfect for you. So don't be afraid to experiment and have fun with your wardrobe this season. After all, fashion is all about self-expression!